30 Hours Personal Training Giveaway
Personal Training Competition!
By: Elemental Fitness Ltd elementalfitness, personaltrainingleeds, competition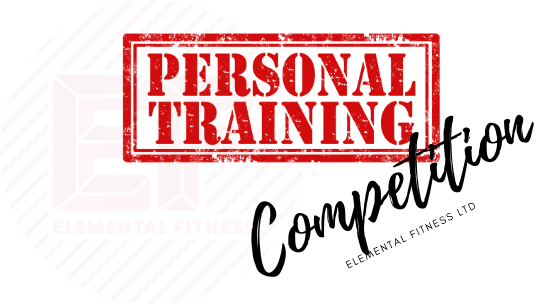 Welcome to Elemental Fitness, proud winners of the SME Best Personal Training Service in Yorkshire 2021 and Corporate Livewire Best Personal Trainer of the year 2020
We're all about the positive vibes here at Elemental Fitness, with all the negativity recently we're working our hardest to keep spirits up 😊
We recently painted the facilities down at Elemental Fitness HQ and have to admit, its been a real hit! Our members are loving the new vibes and we are too! Its great to see some smiles, positivity and joy coming back into the world.
To keep these said good vibes going, this month we are running our biggest competition to date to a new member! What's the prize? 30 one to one personal training sessions with our new fully qualified personal trainer Danielle worth a whopping £870.00!!
What do you need to do we hear you ask?
- Like our page
- Share our original post on Facebook found here
- Tag a friend in the comments section who you think would be interested in getting involved
Want to find out more about Danielle? Please visit her intro blog here.
The competition will run from Thursday 17.06.21 to Thursday 01.07.21 and winners will be contacted on Wednesday 07.07.21. The competition is open to new members of Elemental Fitness. Winners must be available to train at the Elemental Fitness studio from Monday 19.07.21 to Sunday 26.09.21 for an average of 3 hours per week. The sessions have no cash value and can not be exchanged for other services.