Our Reviews
What our Clients have to say
At Elemental Fitness, we have had experience of working with a wide range of people. Have a read of our client testimonials to see what our new, old and long term clients have had to say about us! *Please note, results may vary person to person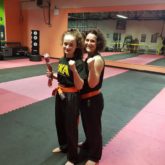 Saturday boot camps are amazing! I feel the burn after every session! No pain no gain though. The instructor is great at helping you out with every exercise. Would highly recommend it to anyone wanting to get fit and tone up.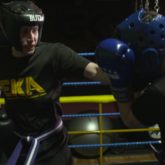 The dreaded roundhouse kick!! The kick I've struggled with the most. I've struggled with my flexibility for as long as I can remember, it just doesn't come naturally. I can see so much progress thanks to my personal training sessions at Elemental fitness. I would recommend to anyone struggling with their flexibility to see how it works for them, I wish I had a video of when I first started to show the difference, would have broken my hip 12 months ago! A great sense of achievement and a great starting point to build upon the kick (finally!). Now to tackle the positioning of my arms and balance!! Thanks guys!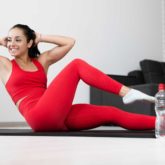 Two years attending Elemental Fitness has changed my perception on personal training. What I originally thought would be blood, sweat and tears has turned out to be sessions filled with fun, laughter...and blood, sweat and tears. My two children aged 6 and 8 have joined the children's classes and are now working towards their first belt. It's given them a goal to achieve and something they can be proud of.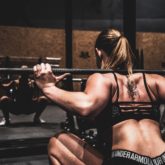 Fantastic classes, instructors and venue. Recommend to all. Friendly and relaxed and awesome. Would recommend the personal training and boot camps. Payment plans in place for a good kick bottom boot camp. Thank you Dave, and James!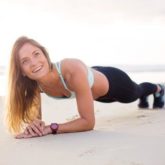 Affordable, supportive, pushing and caring- exactly what every individual needs. Highly recommended for whatever your personal goal!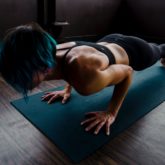 Well, what can I say!! I hate these guys! They make every muscle in my body ache, they make me sweat, they make my lungs kill. At the end of each training session I've become a potty mouth...but most of all they gave me my life back. After a serious back injury, 2 years of pain, pins in my back and been told I'd never stand straight again, depression sets in. I started training with David and James (I think there gods but don't tell them that) for over 7 months and guess what? I can now stand straight, I've gained muscle, lost fat and gained confidence. I love training and wouldn't go anywhere else. David and James get a five star from me. Thanks guys for everything!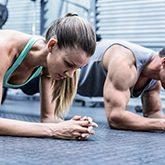 James makes me work too hard!!!! But I love it really. Great guys, great gym and really motivates me to do well. Can't wait for my next workout ha ha!!*
- Jillian Bebbington 2017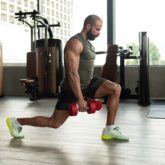 I started personal training with Elemental Fitness to compliment my kickboxing training with the Elemental Kickboxing Leeds. The personal trainers are very knowledgeable and fun to train with. I benefitting from the physical training significantly but also learning a lot from their advice. I am really happy with my progress and my confidence has increased a lot! The Elemental Fitness circuits that I regularly attend on a Saturday morning are varied providing a tough but fun workout whilst staying motivated. My stepson, Jude is also having Personal Training with David and loves the sessions. The personal training sessions are to work on his fitness, endurance, strength and explosive power in preparation for tournament fighting. Since starting the sessions there has been a significant improvement in all these areas and his overall attitude to training alongside developing an impressive physique! Overall I would highly recommend Elemental Fitness personal training!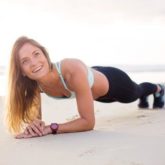 I was really apprehensive before my first session, worried it would be an intimidating environment or that I would fail miserably. I shouldn't have worried, both David and James make you feel really at ease. The sessions are great fun and very varied. I started with the aim of losing weight which I achieved, but more importantly I felt better mentally and toned up much more than any other exercise I have done. Highly recommend trying it out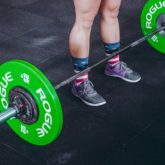 I am 10 weeks into my personal training sessions & I have just booked another 20 sessions! David & James are friendly, put you at ease & make you feel welcome. I can highly recommend Elemental Fitness & I'm looking forward to getting stronger and fitter in the coming weeks. Cheers guys
- Michael Whitehouse 2017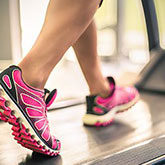 When I started kickboxing, I was very shy and lacking confidence. I didn't want to go into a full class so I started one on one sessions . I am now starting to open up with David and James after a few 'controlled batterings'!*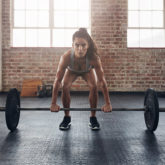 Great fun. Very professional, friendly & enthusiast instructors. Really enjoy the training sessions & the PT is definitely worth doing. Best value for fitness training I've come across.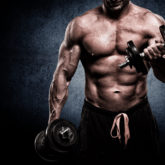 I have been training with David and the club on and off since 2009. I would recommend David for personal training and the club has a great atmosphere and togetherness. My nephew is 5 and has recently started attending and he loves it too. Suitable for all ages, fitness levels etc.*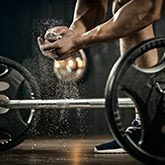 I started my personal training with Elemental three months ago as a way of getting myself back into some semblance of fitness after too many years of relative inactivity. The sessions have been fantastic. Dave knows just how far to push me to keep me at the optimum limit and he's kept it all interesting and varied.*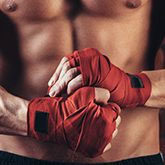 The sessions with David are an extremely hard work but enjoyable and that is the key, if the workouts were not varied I think I would of lost interest by now. I have tried other forms of exercising to get fit but none are as enjoyable as this.*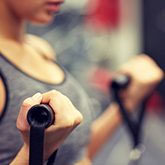 I am 4 weeks into my PT sessions & I have just booked another 20! David & James are very friendly, put you at ease & make you feel welcome, but they are also firm & push you to your limit to give you the best workout! I can highly recommend EKA.*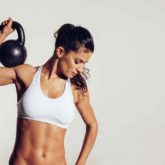 Team spirit Fantastic instruction Welcoming atmosphere Full on workout at your own pace Choice of classes After class social events Just a great place to be when it's needed for body or mind xx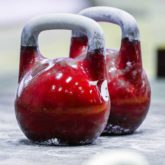 It's been a great experience with EF, friendly atmosphere and helpful guidance on technique. We are given encouragement to improve and progress further with our kickboxing knowledge. Approachable staff make this a safe and welcoming environment, all newcomers are given the same attention and encouragement as those with experience.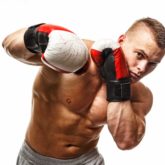 Ryan is really enthusiastic and willing to support us based on our abilities. He's built our sessions around our capabilities whilst challenging us. There's a great mix of working hard but still having fun doing it. He's very approachable and consistent in mood. I've found Ryan very knowledgeable. He interprets non-PT language very well and takes time to understand what I'm trying to explain. He is very customer centric, even when visiting other PTs, he demonstrates care by doing a quick check-in and seeing how things are. He's a great boxer and pushes us to a great level. I find Ryan very positive and motivating with a really nice outlook. Ryan is very good with training; a great teacher and he has the skills and abilities that I want to learn which helps me to look forward to training with him. Ryan is a strong communicator, even when I'm being terrible with it – he takes the lead. Thanks Ryan!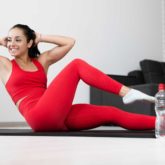 Great value. 6 week abs perfect for fitting training in when 'going training' isn't possible. Examples of how to do the exercises, the team on the other end of the app for questions. I didn't do them perfectly and probably took longer than most to complete the workouts but I've noticed a significant improvement. The app is flexible enough to tweak the sets/reps if you need to. A good mix of exercises from session to session and the build up makes each next session challenging but (surprisingly) achievable, even if it might not feel like it at first glance. Spoiler: You may be surprised at how good you get at push ups in an abs workout.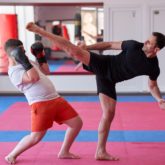 I've now had a number of martial arts based sessions with Stu, his approach to these sessions is always well thought out, attentive and incredibly motivating. I was a complete novice at kickboxing and through his direction, I can feel my technique improving weekly, with tips being given on work outside of our sessions. Hugely knowledgeable and patient, my sessions with Stu have massively increased my mental and physical health.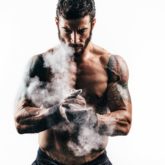 I did not have a good experience with my old P.T, I was lifting too much, too soon. With Stuart, we went back to basics. He quickly found my strengths, and slowly, we built on my weaknesses. Week after week I can feel my posture and core getting stronger, I'm lifting weights I never thought I could lift. I have so much more energy training with Stuart, and I feel much more confident before and after a session.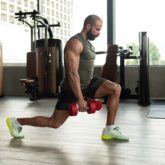 Training with Stu has been a great experience, I look forward to each session as they are always varied, fun and most of all challenging. I was guilty of not pushing myself with my own workouts but Stu has made me realise I can achieve much more. Stu has helped with diet and additional training sessions to keep me motivated throughout the week.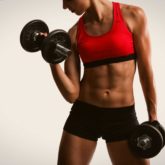 I began personal training with Elemental Fitness following a back injury, with the goal to get back to exercising regularly but safely. David's approach to each session has been great where we have focused on rebuilding core strength, reintroducing weights as well as cardio... and the results are fantastic. Combining my PT sessions with time in the gym means my back is fully recovered and I am becoming stronger and feel great. If you have a fitness goal, I'd definitely recommend trying Elemental's personal training.
- Rachel Moran 2019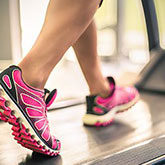 I've been having PT sessions at Elemental Fitness for a year but I recently broke my foot and was unable to drive to my sessions. Therefore I started online training from home using their app which has been a great help to maintain training. Its really easy to use, the sessions are set up with explanations on each exercise. You can leave comments and their is even the opportunity to message your trainer through the chat feature. This was a great feature as I was able to contact my trainer directly who could adapt the exercise/s for the next session if required. I've liked the accountability that comes with the sessions as your trainer can see when you've logged the workout but at the same time, you can do them at your leisure and schedule them when works for you. I'd also say that you don't need a load of equipment at home, I sent photos of what I had and the sessions were planned around that. I would definitely recommend the online training to others.
- Emma Agar 2022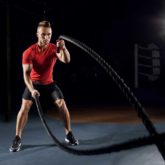 I really enjoy the sessions with Ryan. His sessions are well structured - mixing up different exercises with kickboxing techniques whilst focusing on my goals. I'm always after hints and tips with regards to kickboxing techniques and Ryan is always happy to help and explain. His all-round knowledge of the exercises is impressive. It can be hard getting motivated late on a Monday evening, but Ryan's positivity helps. His good attitude and flexibility in the content of the sessions means I always get a good workout. I am feeling the benefits of my sessions through my improved fitness, strength, and technical ability. Ryan is really easy to talk, we have a great rapport which makes completing the sessions so much easier. I know I can ask him anything and he is always happy to help. Great place and solid training.
- Paul Freer 2022