Meet our Personal Trainers
Managing Director, Personal Trainer & Head Martial Arts Instructor
Starting in 2008 David has a wealth of experience working with clients from many backgrounds.
Qualifications:
Level 6 BSc (Hons) Sports, Health, Exercise & Nutrition
4th Dan Black Belt Freestyle Karate & Kickboxing
Basic First Aid for Appointment Person
Modules:
Psychology of Sport, Active Children, Introduction to Food & Nutrition, Health & Wellbeing, Sociology of Sport, Physiology of Training, Community Nutrition, Food Culture & Behaviour, Research Methods, Nutritional Biochemistry, Interrelationships between Nutrition & Exercise, Community Health & Fitness, Biopsychology of Stress & Health, Sports Injury, Eating Disorders, Physical Activity & Health Trainer, Nutrition & Health Policies, Sports Therapy, Gender, Age & Nutrition.
Other Experience
Business Concept Finalist Regional Enterprise Awards 2009

Business Concept Winner Local Enterprise Awards 2008
Sports & Outdoors Activity Coach, New York, 2007-2009 (special needs)
WKC Competition Medallist National English Kickboxing Championships 2004 - 2011

WKC Competition Medallist European Kickboxing Championships 2004 - 2011
Interclub Competition Medallist 1998 - 2006 (local)
Karate 1994-1996
David says,
'I am passionate about Health and Wellbeing, in particular nutrition and human physiology. I have a keen interest in human biology, biopsychology of stress and health, human psychology and physics. My main interest would be freestyle karate and kickboxing which I have practiced since 1998 and incorporate into my full time profession as a personal trainer.
I have personal trained since November 2008 but my teaching experience expands to September 2003. I graduated in Sports, Health, Exercise and Nutrition BSc (hons) at the University of Leeds and practiced freestyle karate and kickboxing since 1998 and instructed since 2004. My most recent grading was Forth Dan black belt under Brian Becks (8th Dan) in January 2014.
I have experience in Karate, Boxing, Kickboxing and Jujitsu and competed in a number of British National Championships since 2003 in the minus 80KG weight categories.
My current objectives are to continue building Elemental Fitness Ltd in Leeds, through improving facilities and training standards of the Elemental Kickboxing Leeds and at Elemental Fitness Ltd.
Outside of work I spend a lot of time with my family and friends. I enjoy meeting up with friends, trips out, movies, theme parks and the occasional night out. I have an keen interest in cars and like to keep up to date with world events and science. I have travelled in the past and hope to do this again in the future.'
Head Personal Trainer, Martial Arts Instructor & Online Fitness Coach
Joining in 2014 James is our head personal trainer, martial arts instructor and online fitness coach
Qualifications:
Level 2 Gym Instructor
Level 3 Personal Trainer
Level 3 Exercise Referral
Level 4 Lower Back Specialist
2nd Dan Black Belt Freestyle Karate & Kickboxing
Modules:
Exercise for Fat Loss, Circuit Training, Behaviour Change Coaching, Nutrition & Weight Management Coach, Advanced Resistance Training, Functional Training, Core Training.

James says,
'I joined Elemental Fitness Ltd, Leeds in April 2014 and have practiced Freestyle kickboxing for the best part of 5 years. I have a keen eye on technique which has taught me unique ways of implementing my style of kickboxing into my personal training sessions through enjoyable and intense sessions.
My main goal with Elemental Fitness Ltd is to help people meet their personal targets through the use of fun martial art work outs, which are aerobically challenging. My work outs are designed to keep you motivated and eager to learn more, whilst improving fitness in the process. By getting people to enjoy exercise, will help them to stay active for longer with my tailored kickboxing one to one sessions.
Kickboxing is my passion in life and getting more people interested in the sport, whilst working up a sweat, is something I pride myself on.
Outside of Elemental Fitness Ltd I love outdoor pursuits including fell walking, camping and cycling. When I'm not on the move I'm usually socialising with friends and playing online gaming.
I am the senior personal trainer at Elemental Fitness and a lead instructor at Elemental Kickboxing Leeds. I have personal trained with Elemental Fitness since April 2014 yet my instructing experience expands back to June 2012.

I am a level 3 qualified personal trainer and second dan black belt in freestyle karate and kickboxing. My most recent grading was under David Kenyon (4th Dan)'
For more information about James please visit
Personal Trainer, Martial Arts Instructor & Social Media Coordinator
Joining in 2019 Ryan is our Personal Trainer, Martial Arts Instructor & Social Media Coordinator.
Qualifications:
Level 2 Gym Instructor
Level 3 Personal Trainer
2nd Dan Black Belt Freestyle Karate & Kickboxing
Modules:
TBC
Ryan says,
'I am currently a 2nd Dan Black Belt in freestyle karate and kickboxing. I am a fully qualified NVQ level 2 fitness instructor and training towards my level 3 in personal training.

At school I studied BTEC sport, so I have a general understanding of what I need to do for this course. At the end of the BTEC, I came out of school with a Level 2 Distinction - it's safe to say I surprised myself!
I think the main reason why I want to become a PT is because I want to be a part of the success that David and James have created in this business. When I first started kickboxing, the club was nothing compared to what it is now. David has transformed his business into something special, and me seeing what you can do with a limited amount of staff and a floor space is inspiring - I would like to help improve the business even further.
I am currently the lead instructor of the children's classes here at Elemental Kickboxing and I am currently doing my level 2 fitness and instructing apprenticeship which will help towards my studies in becoming a PT.
When I am away from the gym, I like to binge watch Netflix and go on the PlayStation whilst tucking into some of my favourite dishes. My favourite movie has got to be The Fast and Furious franchise! And my favourite food is either pasta or a massive roast dinner! I also love listening to music in my spare time.
For further information about Ryan please visit
Personal Trainer & Martial Arts Instructor
Joining in 2021 Stu is our Personal Trainer & Martial Arts Instructor
Qualifications:
Level 2 Gym Instructor
Level 3 Personal Trainer
Kettlebell Instructor
Circuit Trainer
1st Dan Black Belt Taekwondo

Modules:
Anatomy & Physiology | Exercise Welfare & Health | Gym Instructor | Functional Training | Circuit Training Instructor | PT Programming & Coaching | Exercise for Fat Loss | Kettlebell Instructor | Nutrition & Weight Management
Stu says,
'I am a 1st Dan Black Belt in Taekwondo, an active Kickboxing instructor, Level 3 qualified personal trainer, certified kettlebell instructor and circuit trainer, currently studying towards a Level 4 personal training qualification.
I struggled with my own weight and fitness throughout my 20's and early 30's and made the decision to turn this around once my first son was born. I took up Taekwondo, reached black belt, moved into Kickboxing and focused more on my fitness, over this time, I lost over 20kg and immensely improved my fitness, flexibility and mobility, eventually becoming a kickboxing instructor and undertaking my personal training qualification. The changes I made to my own lifestyle improved my health and wellbeing to such an extent I felt compelled to help other people do the same.
Away from the gym I am a keen musician, climber and mountain biker.'
For more information about Stu please visit
Qualifications:

Gym instructor
Level 3 Personal Trainer
Exercise, Health & Nutrition (BSc hons) undergraduate
Modules

Fundamentals in Sport Exercise and Health | Sport and Exercise Psychology | Nutrition for Sport, Health and Exercise | Physiology of Training | Applying Principles of Physical Activity to Health and Well-Being
Elsie says,
'I am currently a third-year student studying Exercise, Health and Nutrition and have completed both my gym instructor qualification and my Level 3 Personal Training qualification as part of my degree.
At school I participated in some sports clubs such as swimming and used to compete at galas for several years, in which I managed to achieve numerous silver and gold medals! I would say this is what made me quite sporty and initiated my love for keeping fit. I now go to the gym regularly and is a big part of my life and daily routine.

Before going to university I took some time out and during this period I did some voluntarily nutrition and exercise courses online, which further sparked my interest with this topic. I believe this gave me a head start with my university degree as it provided me with that bit of extra knowledge.

I have been going to the gym consistently for about 3 years now and I have enjoyed the process of seeing my growth and progress; because of this I know the satisfactory feeling of achieving your goals and would therefore love to help others feel this too through their training. I have also learned a lot through my own gym experiences on top of my university degree and would like to use this knowledge to help those in need of wanting to look and feel their absolute best.

Outside of the gym and my studies I enjoy cooking, watching shows, listening to music and of course getting my obligatory coffee! I also take joy in reading and is something I want to get back into.'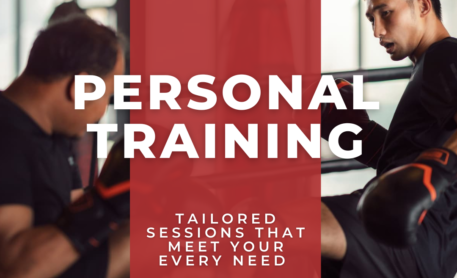 Start today
Interested in personal training with Elemental Fitness? Start today by booking via the link below or calling on 07944 986 986.