Nutrition and diet are a big part of training.  Along with cardio and weight training, we can help you with diet plans and supplement information to vastly increase your gains and make achieving those goals easier.
Managing your diet correctly can be a daunting task and if you're new to training you'll want to be getting acquainted with your new program rather than worrying about what to eat.
This is where we come in.  We let you get to grips with those weights and that treadmill whilst we do the working out for you.  We figure out what you like to eat and help with finding healthy alternatives to those guilty pleasures.
We can build you a diet plan personally or forward you onto one of our great contacts in the industry for even more in depth help.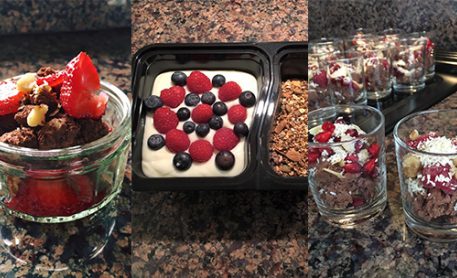 Should you decide to use one of our third parties the benefit of this is they will work closely with us which will help us manage your program more effectively. 
If you choose to use our nutritional plan services, we will discuss various elements to your existing diet.
WE WILL DISCUSS YOUR
Current Basal Metabolic Rate
Individual Energy Expenditure
Food Likes and Dislikes
Desired Weight Goal
Current Meal Times
Allergies/Sensitivities
WE WILL HELP YOU WORK TOWARDS
Increasing Your Basal Metabolic Rate
Helping Reduce Calorie Intake
A Full And Varied balance Diet
Helping You Achieve Your Desired Weight
Meal Prep And Recipes
Get Healthy!
ANYTHING ELSE?
Not only do we help with meal prep and a 7-day diet plan we will even make you a shopping list with recipes from your favourite supermarket within a budget that benefits you.