Newsletter: July 2021
By: Elemental Fitness Ltd elementalnewsletter, elementalfitness, healthandfitness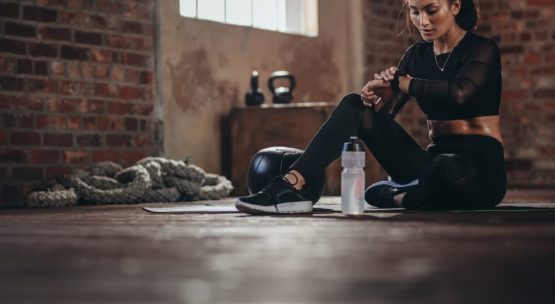 We have had some exceptional weather in recent weeks starting June off with crazy heat waves, and we all know how warm the gym can get when it hits 20°c plus outside. Yet we all keep training and making those improvements.
Speaking of improvements (a feeble attempt at a segue there, just shows how much the heat makes the simple tasks hard) the paint job is finally complete, and the gym is looking nifty, we have seen some good improvements with the children at the most recent grading, additional we are also improving our online services…so yeah…keeping on top of making constant improvements.
Any who, let's get to it!
Competition Time!

The chance to win 30 PT sessions worth £870.00 has now come to an end. A winner has been picked and will be announced in the coming days.
A slow start to this month's challenge but we got some names on the board. We started to see some rivalry too between the podium spots overtaking one-another by a single point causing the competitiveness to come out. This was until the months winner swooped in and jumped second by 13 points.
Well Done Nathan Lammonby, once again for a second month in a row.
For the rest of the board and to see where you placed check it out here.

For July we are revisiting an old challenge with a twist. Back in November 2017 we ran the Arms of Lead Circuit. An intense set of exercises designed to work your arms beyond anything you have ever felt before (hence the name) and James has altered it to work you even more.
You see, since 2017, James (the creator of these insane challenges) has developed more skills and understanding of exercise and the anatomy of the human body to improve a clients training – this has nothing to do with how he has improved the challenge just a bit of gloating…no, all he did with the challenge was just make it a lot harder than before…don't fix what isn't broke I suppose.

Check out the original arms of lead challenge to see what clients had in store for them back in November 2017.
For the entire 2021 championship positions check here.
We have finished phase 1 of the EF/EKA Gym facelift. This included a simple (yet much needed) paint job. It is amazing what a lick of paint can do. We even have a new graphic in the weights area too to motivate those trying for those extra reps too see this check out our socials to see what it looks like.
We must thank Justin Williams and his team from Orange 21 for all the work. As many may know Justin is a client of ours that has been training with us for a few years now and was one of many that helped us through the lockdowns, this and the high-quality work him and his team produce is why we decided to work with Orange 21. To check out more from these guys go to www.Orange21uk.com

On top of this the team have added the focus master G-1000 (sounds crazy right?), which is essentially a pad holder to work some intense combos on, we had it up before the gym had a re-do a few years back and it was a lot of fun for clients to play around with.

We have even added a speed ball too, to really let out your inner Rocky…AADRIAAAN!

Since its inception, Elemental Fitness Online is always being worked on. From a fancy new store front (come check it out) to more online training programs we have a few years of improvements and updates to give the best online training experience possible.
Our next stage is going into trials with complete remote online training. This essential boils down to having a personal training work with you when you are not able to train with us in person. Nothing new we know – especially since the pandemic, many trainers have done this.

Still, we have poured a ton of time and effort to get this to work effectively. We have had many of you tell us that you have used these online training programs and remoter PT's with lackluster effect and dwindling motivation. We know our way of doing it will work because we aim for client retention not turn-over. We have fewer clients than those that spam online training programs meaning we can allow more time for each of you.

As of now we are still testing (another reason why we will be better than the next online tik-tok PT influencer) because we don't want to half-arse this and leave you feeling there could be more. Keep your ears to the ground for this next major update to Elemental Fitness Online.

With our new offer to nab a 5-month online training program at 3-4 days a week training worth over £50.00 for free, here is an article explaining the benefits of training frequency and how training more means better results. Read now so you can get yourself in tip top shape and get 5-months free training on us.

!! New – Free 5-month Online Training Program!!
All you need to do is head to our contact page and put down FREE ONLINE TRAINING in the message – well do the rest.
To see more about this offer, check out this article -
Discounts on block sessions and bootcamps as well as easy monthly payments to spread out cost.
Also become a member of the EKA and get an extra discount on 1-2-1 sessions.