Newsletter January 2019
By: Elemental Fitness Ltd blog, Newsletter, january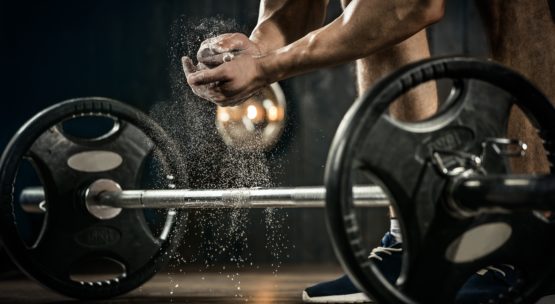 2019 is here. New year, new you yeah? If you want help with that then we are here for you at Elemental Fitness and the EKA! New Years Resolution to get fit? Then join as a personal training client at Elemental Fitness. Wanted to pick up a new skill? Then join the EKA to learn freestyle kickboxing. Whatever your needs to improve your 2019 we are there for you.

!!The top positions are in for December Challenge!!
1st place goes to Keith Hill with a time of 23:07.0 2nd place goes to Tom Clark with a time of 26:21.0 and 3rd place goes to James McNamara with a time of 26:41.0. Check out all the final positions here on the challenge page.
Well done to all that participated and good luck in the January challenge. Here is where you will find all results throughout 2018 and the previous year's winners.
The first challenge of 2019. Going back to the roots of the Elemental Fitness challenges and going for the longest plank… with a twist. Are you ready?
This time the warm-up has been dialled to 11 to get your core muscles ready with some intense core workouts. Then when you finish that you'll be in plank position for as long as you can hold it, with 25% of your body weight on your back!
Longest held plank wins and sets you up for the 2019 challenges getting you closer to those end of year prizes.
Good luck.
Drum roll please… in third place for 2018 with 122 points we have Kerry Berry, in second with 129 points is Martyn Lee and in the first place, the champion of 2018 is…both Keith Hill and Tom Clark with 141 points!
This means we will need to carry the 2018 challenge into 2019 with a sudden death mega challenge to decide the winner and remove one to secind place - The quickening, perhaps?. Both Keith and Tom will now have to do 3 challenges: one they both did best in and one they were near equal in.

The challenges are in no particular order: The Chest Press Ladder, 3km Uphill Run and The Sled Push. These will take place in their own personal training sessions.

Once completed we will have only one rightfull winner... in the words of The Kurgan - "There can be only one".
This also means Kerry will be moved from third to fourth unfortunately but until then, she is on the podium regardless.
2018 Best bits for Elemental Fitness
It has been a big year for Elemental Fitness. Both David and James have been working tirelessly on improving the business and services for clients.

Earlier in the year they expanded their work with schools around Leeds and Bradford obtaining an amazing contract with Westminster C of E Primary. Along with the other schools this allows the team at Elemental Fitness to broaden their horizons with the services they offer.
Back at base we procured even more fancy equipment to enhance clients training sessions. These include the battle ropes, treadmill, the focus master and many more. Along with equipment we have done some house cleaning and made the look of the over the year more varied and pleasant with a new shop area, some new posters and fancy digital timer.
It hasn't been just the gym we improved, our online presence has skyrocketed with the flashy new website that web development company Blue Mantis help build. And it didn't stop there, we brought the EF leader-board into the 21st century making that digital too.
To top it all off and really stand out, Elemental Fitness got their own branded van to market their services and give that lovely professional finish.
What a year we had, and these aren't all the bits that happened. To see what else went down in 2018 look at our blogs and social media pages for the full taste of 2018
2019, What to expect at Elemental Fitness
Looking forward into the year expect to see the online presence of Elemental Fitness to grow with new online portals for members to track measurements and goals as well as improving client bookings with new online booking systems to help the flow of the business advance and develop on client sessions and increase client satisfaction!
Elemental Fitness will also be increasing its work with new and old schools. By February they will be working with 6 different schools helping children with lunch activity, understanding the importance of health and fitness, and after school clubs teaching kickboxing.

To finish off we will be adding another filming project to the calendar which will showcase the personal training side of the business, like last years promotional video for the EKA. We'll all be movie stars by 2020!

That's not it though, we have more planned and most exciting for us are the things that are not planned for 2019!
What are you most excited about? let us know on our Facebook Page.
Event open to all! Want to learn martial arts from one of the best? If the answer is yes, join us on Saturday 23rd February 2019 with Chloe Bruce at the EKA! Chloe has been in various Marvel and Star Wars films as a stunt double - just check out the event video! Oh and - everyone gets a signed autograph at the end of the session!


Chloe's seminar consists of a 2-hour experience and caters to a full range of ages from 6 years to 64 years and anyone can take part. Total novices right through to World class level.
Chloe will help inspire you to get creative through martial arts, to build strength, gain flexibility, improve stamina and fitness and boost your passion for the art. She will cover stretching, warm up techniques, kick drills, group activities plus much more and will get your hearts pumping!


The physical side of the seminar lasts for 1 hour 45 minutes. The remaining 15 minutes is to sign autographs. Time for photographs too!


Price per person: £40


We will be taking bookings straight away on a first come first served basis. Max 40 spaces!
Pay by BACs, card or cash, over the phone, via PayPal or in person. https://www.paypal.me/ElementalFitnessLtd/40 Tickets are open to the public. Tickets are non-refundable. Please leave your full name and telephone number in the note with your PayPal payment.
Any questions don't hesitate to ask.


Not to be missed - see you there!

Catch up on some interesting topics among other things our staff and clients have written about.
Recently we had Sanaa's take on why getting the summer body is best done in the middle of winter.
Discounts for block bookings, direct debits and claim back VAT through a business!