Newsletter: February 2023
Newsletter: February 2023
By: Elemental Fitness Ltd healthandfitness, personaltrainingleeds, Newsletter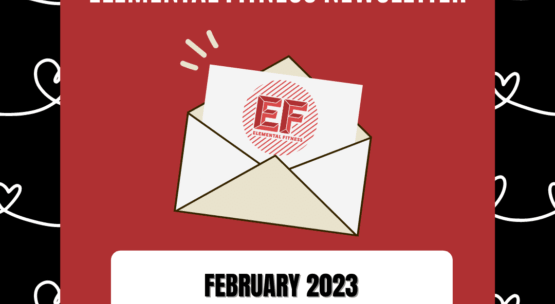 Hey everybody, it's that time again where we throw all of what is happening within Elemental Fitness and The Elemental Kickboxing Academy.
Gradings on the horizon, exciting new changes to the facilities and one of the team is closing in on a large milestone in their career – let's get to it!
Very exciting times ahead now, some of the biggest changes to the EKA and Elemental Fitness since it moved into the current premises. Without giving too much away and wanting to leave it as a nice surprise expect layouts to change and upgrades to the facilities like never before.
Changes are already in swing so you might start seeing work going on. to learn more head over to our renovations blog.
Would you like unlimited access to all our programmes for a monthly subscription? Currently Elemental Fitness Online has around 15 programmes lasting between 6 and 20 weeks, with 2 – 4 sessions weekly. Back-to-back, that's a good few years of content – more than enough to get your started on building fitness and physique!
Our online workouts come from many of our clients wanting to take their training further outside of classes and one to ones. Yet don't have any ideas on how to approach training or don't want to have to spend time about programming full workouts.
These programmes cost between £9.99 and £52.99 (roughly 70p per workout). However, some of our team are looking into a monthly subscription service giving complete uninhibited access to clients. Think of the amount you may spend on a weekend out with friends? Now cut that cost down to a fraction of the price and that's what we're aiming for.
If you like the idea of a cheaper monthly rate for unlimited access, then let us know. To see what current programmes we have already head on over to our store front and marketplace now
A success story from PT Stu on his early morning client Lyndsay. Learn about the trials and tribulations on building a structured session when low on caffeine and cold in the morning
Former client Rebecca Gregson of Twist Physio gives a little hand for those back in the office sat at their desk with how to deal with neck pain.
Ryan is now only a few months off completing his apprenticeship with Elemental Fitness and getting his level 3.
Ryan says he has managed to bring the end date to his qualification forwards by 3 months with hard graft and determination. He is glad the course was spread over 18 months as this allowed him to absorb as much information and build on his knowledge whilst being able to commit fully to his role at Elemental Fitness. Next up for Ryan is his pre-assessment phase where all his knowledge will be put to the test!
It has been cold this year and the Elemental Fitness Gym is no exception to the temperatures. Read a blog from team member Stu who delves into what precautions should be taken when training in the cold.