Keep Exercise Interesting with a Personal Trainer
Keep Exercise Interesting with a Personal Trainer
By: Elemental Fitness personaltrainingleeds, loseweight, improvefitness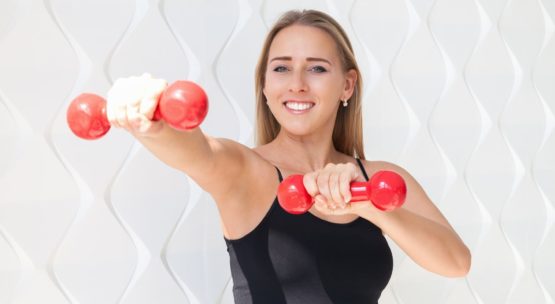 Trainer Stu
Keep Fitness Training Interesting with a Personal Trainer
I began training Lindsay around 6 months ago. Lyndsey is a great communicator, I always know exactly how she was feeling which helped me plan and adapt her plan to reduce the risk of boredom setting in - something she was keen to avoid due to past experiences. Her goals were to improve general fitness, increase strength and tone up, as well as working on flexibility, balance and mobility to compliment her kickboxing training.
With this information in mind, we decided the best approach would be to implement circuit training and resistance training to target fat burn, tone muscles and improve fitness. We chose to vary the circuits weekly with different exercises (while still working the same muscle groups) to keep Lindsay motivated while also hitting her goals. Then towards the end of her sessions I added core strengthening exercises, stretching and mobility.

We ran these structured sessions for a few weeks before arranging a review similar to her first session. We had become concerned that the circuits often ran over due to a number of interruptions and agreed we could achieve more from our time together. Lindsay also added she would like to track progress through physical performance opposed to physical measurements.
Moving forwards we decided to add more time bound structure to the sessions. Whereas before Lindsay had been working to reps within her circuits, we moved to a timed circuit that included push ups, clean & press, goblet squats and lat pull downs to get a full body workout, which improved Lindsay's focus during the sessions. I encouraged Lindsay to concentrate on the same circuit for several weeks so we could measure progress by the increase in rep count during the timed segments. Our new session structure was a timed strength circuit, followed by a timed core circuit, which then gave us time to work on more specific flexibility and mobility targeting her kickboxing goals at the end of the session improving motivation more so.

This approach helped Lindsey maintain focus and increase effort as she tried to beat her rep counts from the previous session within the allocated time. We ran the circuit for 10 weeks and saw big improvements and progress in all areas of the session including an increase in Lindsay's plank time from 30 seconds to 1 minute 30 seconds! The sessions also became much more productive giving us more time at the end of the session to focus on improving Lindsay's flexibility, balance and mobility to compliment her kickboxing training

We plan to continue this structure moving forward but changing the circuit every 6-10 weeks to keep the session interesting and motivated while still being able to measure progress.
Big well done to Lindsay with her new found love for training, especially seeing as her sessions start at a gruelling 6.30 in the morning. Ouch!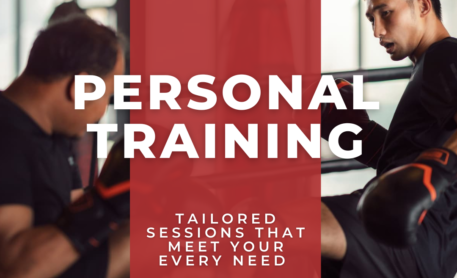 20% off your first session
Book your personal training induction, receive a free online dumbbell program and receive 20% off. No strings, no commitment, just great training.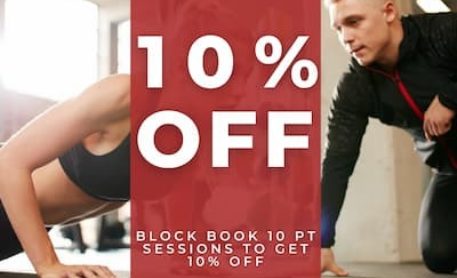 10% off 10 Personal Training Sessions
Book 10 personal training sessions and receive 10% off!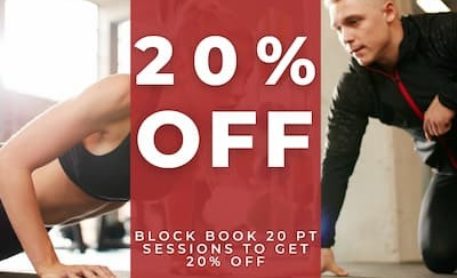 20% off 20 Personal Training Sessions
Book 20 personal training sessions and receive 20% off!