Newsletter: February 2020
Newsletter: February 2020
By: Elemental Fitness Ltd new year, resolution, fitness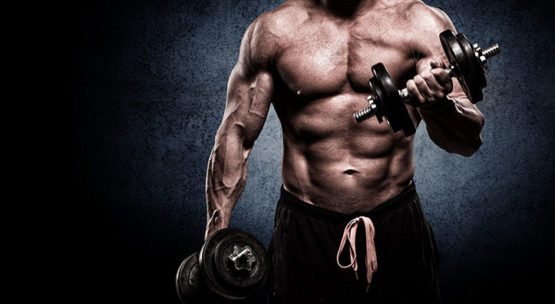 How many have stuck to their New Year resolution? Well done if you have, don't worry if haven't. There is always time to start improving yourself at any point in the year, you don't have to wait for the clock to strike midnight to do it!
If you need help on starting your journey or want a boost to your training, then get in touch and join Elemental Fitness.
!!The top positions are in for January Challenge!!
First place is Keith Hill with a time of 8 minutes 57 seconds, in second is Stuart Wright with a time of 8 minutes 58 seconds, and third is Martyn Lee with a time of 9 minutes 43 seconds. Check out all the final positions here on the challenge page.


Well done to all that participated and good luck in the February challenge. Here is where you will find all results throughout 2020 and the previous year's winners.
For February we are moving from the cardio challenge of the Cooper Run to a strength based one working a compound movement. The clean and press to be precise.
You'll be working on the entire body. Starting with a lift from the floor using your legs bringing the barbell up to your chest with the strength of your core, before an overhead push with the shoulders and reversing the movement to start all over again. All this as many times as you can in 45 seconds with increasing weight per set!

see the leader-board and full rules here to get an idea of what is to come.
Chris Loliva (BSc (Hons) Sports Science, Level 3 Diploma Fitness Instructing & Personal Training) is now a full-time employee of Elemental Fitness.
Congratulations Chris for passing your probation and welcome to the team. This is obviously just formalities as Chris has really made his mark at Elemental Fitness. His passion for his role is evident in his work ethic. The rapport he has with clients and members fits perfectly with EF's style and there is usually smiling faces after every session with him (usually – sometimes there are just very sweaty faces too).

To learn more about Chris and his take on sport and training check out some of his blogs on our blog page here.
Sanaa Khan, unfortunately, will no longer be working under Elemental Fitness. She isn't leaving the club – so no need to worry.
The ever so busy woman is needing to put a bit more focus into other aspects of her life and something had to give for this to happen. She has stated she never wanted to leave EKA but doesn't have the time to work under Elemental Fitness.
She will be attending the Thursday classes as a regular slot to go for her Second Dan Black Belt this summer. This will be the best way to see her as she will not be in running her famous Saturday circuit class.
Best of luck Sanaa, see you Thursday.
What is this blue Monday?!
Here is a quick wiki excerpt to explain this phenomenon –
"… the name given to a day in January (typically the third Monday of the month) claimed to be the most depressing day of the year. The concept was first published as part of a 2005 press release from holiday company Sky Travel, which claimed to have calculated the date using an equation."


But, is blue Monday really a thing
It is considered pseudoscience and even the creator of the equation campaigns against it. However, the start of the year is a difficult time for many, and mental health issues such as depression don't need a time and day to strike.


But why January?
January for some is after all the festive fun of Christmas and time off from school and work. It brings people together that may have not seen one another in a long while. It also costs a lot (Santa has many presents delivered and rumour has it many parents need to chip in a little to help support this), can be stressful to fit everything in over the holidays and it's also cold and wet – which isn't always nice for some.
Come January time people start to make New Year's Resolutions to better themselves and when they don't work out as is common can be debilitating and demotivating. Don't fear though, as January is like December and every other month of the year. It's yours to make what you can with it.


So... is blue Monday just like any other day?
How did you feel January 20th? The same as any other day, right? Then nothing is stopping you achieving your goals like its June 18th or April 5th.


We've got offers to help!
If you need help Elemental Fitness has your covered with fun and varied ways of beating the blues with kickboxing classes and personal training at an affordable price.
Catch up on the most recent blogs from staff and members at Elemental Fitness.
We have a few top tens coming out over then next few weeks that can give you the resources to making the perfect full body routine! Check out our blog page to see the first one now!
Discounts on block sessions and bootcamps as well as easy monthly payments to spread out cost.
Also become a member of the EKA and get an extra discount on 1-2-1 sessions.