Newsletter: August 2021
By: Elemental Fitness Ltd Newsletter, healthandfitness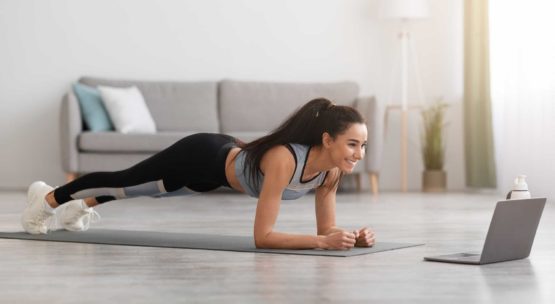 Last month we mentioned that the weather was getting warm hitting 20°c plus…how naïve we were thinking that was warm. July decided to kick it up a notch into the 30s, before deciding a deluge was in order to bring balance, here is hoping we have something in the middle for August.
Other than slowly melting in the heat the Elemental Fitness Team have been working away to keep spirits high as the temperatures rose even higher. Changes to classes with restrictions easing now means we can start partner work again and hit those pads, yay!
Let's go!
EF July Challenge

Sore arms and chest after this one. The simplicity deceived many clients into starting full tilt, before realising the compound of similar movements really fatigued the upper body.
Nick Parmar gets first place with Nathan Lammonby and Deepak Patel in second and third respectively.

Overall, John Macdonald leads first place for 2021 with Nathan Lammonby in second and Nick Parmar in third.

5 more months to go before 2021 is out which mean s 5 more grueling challenges to get points and become the champion of 2021! Keep it up.

Since we are now able to work on the pads, we have decided to commemorate this with pad drills and squats, lots of 'em.
As with the last challenge, nothing complicated, just a few solid exercises repeated until you can't go anymore. As always, keeping it simple is the best way to really get you going. Check out the challenge rules here.

The thought of being in any more lockdowns are a distant memory now, and hopefully remain that way too. Truthfully (as many other businesses may have experienced) it made us see how we have pushed forward to come out on top, and the steps we have taken to be in a better position than before the pandemic.
Since re-opening we have had assistance with the government kickstart scheme to help increase the EF team, supporting with the increase in workload and drive the business to new heights. Because of this, we can gladly announce Charlotte has joined the ranks.
Charlotte will be working closely, not as a PT or class instructor but a social media/marketing coordinator - a vital cog in any business. Something we knew was needed to push Elemental Fitness.
To read more about Charlotte, view her introduction blog and remember to say 'hi' when your next in.

Along with the Focus Master G-1000 (yes that is the real name of it) we now have a speed ball and floor to ceiling ball too. These pieces of equipment are perfect for working on that accuracy of strikes and evasiveness, when put together with the pad work as part of circuits, this will vastly improve on one's combat capability.
If you're wanting to increase your technical ability, then check out our 1-2-1 PT offers where you can work closely with a trainer on using the equipment to its maximum effect, or learn how to work effectively or even independently in any gym environment.
Now the EKA has returned to normal training with, the ability to do partner work such as pads and sparring, we figured this article would be a good read for anyone interested in exploring kickboxing from the perspective of a personal trainer. Strength and conditioning through resistance exercises are vital to seeing improvements in any walk of life.

Discounts on block sessions and bootcamps as well as easy monthly payments to spread out cost.
Also become a member of the EKA and get an extra discount on 1-2-1 sessions.