Newsletter: October 2021
By: Elemental Fitness Ltd Newsletter, healthandfitness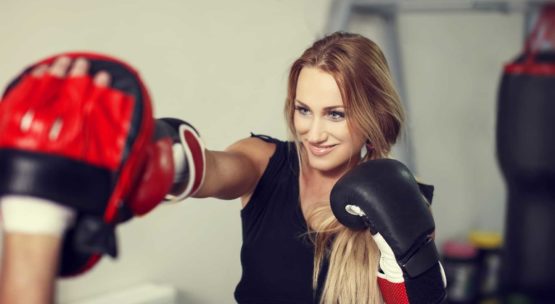 September was a strange month with head honcho being off for most of it. Good to see him back to work though. He is a vision-ary when it comes to running the company. It would've been difficult without his keen eye for the details. Now he is working again and keeping eyelid on things, making sure EKA's pupils are keeping their focus.
Yeah, those puns where a bit cornea…okay, I'll stop now. Luckily things have returned to normal, and we can all laugh about it now…in hindsight – sorry couldn't help myself.
Let's Go…!
Elemental Fitness Team Member Mentions
First off, a shoutout to Charlotte for completing two courses, one for Social Media and another for Digital Marketing.
Charlotte tells us that the courses helped her with her current role at Elemental Fitness. The social media course included understanding target audiences, goals, creating engaging content and creating a strong online presence.

The digital marketing course was useful as she found out more about different types of marketing strategies such as PPC, display advertising, search engine optimisation and which ones are most successful for what type of marketing.

Sounds interesting, and no doubt will help improve Elemental Fitness as a brand.

Now on to David's incident…

For those not in the loop (which isn't many as James did keep banging on about it to clients, saying how he is technically keeping the well-oiled machine that is Elemental Fitness running in David's absence), David had an unfortunate accident whilst edging in his garden.

During routine garden maintenance, the strimmer David was using to do his lawn edges decided today was the day it didn't want to be a garden-strimmer anymore and instead, be a small explosive device.

Before David knew what was happening, he was floored by the Flymo garden-strimmer, which as many who have fought him will know, isn't an easy task. To get technical, the guard covering the strimmer wire shattered, with one piece determined to assimilate itself with David's eyeball.

Fortunately, David's eye must be made of adamantium because the eye itself sustained minimal damage (all things considered when being attacked by plastic flying close to the speed of sound towards something that is essentially a ball of jelly). In the end he only had a lacerated eyelid and conjunctiva with vitreous haemorrhaging causing temporary blindness – see, not so bad.

As of now, David is back working and on the mend. He is completing his office tasks and running sessions like nothing happened, and only mentions it every hour or so.
All that said, it would be rude not to thank James for stepping in and taking the reigns during that difficult period. You did a top job.
Elemental Fitness Challenge
The September challenge was one of the most popular challenges we have had in recent times. This was because clients had the opportunity to use the speed bag and show off their inner Rocky.
Fastest hands in the West went to Steve Butler, just beating Gav Morrison by 2 seconds leaving Andy Blowers in third – well done fellas.
The October challenge has been named – The SPOOOOOKY CORE CHALLENGE. Yeah, we gave this challenge a theme, why not.

Without going into too much detail, SPOOOOOKY is an acronym, each letter standing for a core exercise. The idea is to complete 100 reps of each exercise as fast as possible which is fitting as that sounds scary. To learn more about the new challenge visit the challenge page and see if anyone has had the mettle to take on this beastly challenge.

Elemental Fitness Client Mentions
From here on out we plan to give shout outs to certain clients and members of Elemental Fitness and the EKA. Whether this be achieving personal bests at sessions or completing their own personal goals outside of training. We want to make a deal about it.
This month we have Keith Hill who was able to bench press above 100 kg for the first time. This is pretty good but to note that this was after not being able to attend training for 2-weeks makes it impressive.

Another mention goes to Paul Freer, who according to Ryan, has improved his flexibility, technique & aggression in his kickboxing sessions. Good to hear that Ryan is there to let your aggression out on.

Finally, Lynn Kenyon has seen great improvements on her shoulder strength and mobility with Danielle. Another client who was in holiday mode, she missed a few weeks of sessions, yet, with the help of Danielle's knowledge and expertise, was able to retain the strength and jump back into training as though she was never away. Read more about Lynns experience with Elemental Fitness here.
Remote Training Though the Elemental Fitness App:
With our online training packages though our Fitness App, you can always have a Personal Trainer in your pocket. Bringing the expertise and knowledge of our trainers into one easy-to-use app means you can train at your convenience.
From once-a-week workouts to smashing out routines every day, our app has loads of functionality, allowing you to make the most of your training. Best of all, every single programme you are given is tailored to your goals. No off the shelf packages here.
Starting at £50 for a fully tailored 6-week programme you can expect the following services:
- 1 session a week based on achieving your current goals
- Access to our app to help track your achievements in training…
- ...as well as being able to sync fitness trackers for ease of use with calorie/step/workout counting
- Round the clock access to our trainers for assistance
- Discounts towards special training programmes on our store front
From here if you wish to train for longer and more often, we will throw in a discount when you go bulk. You can choose from 1-4 days of training then choose either 6, 8 12 or 20 weeks. The more you book the bigger the discount. To book now go to our store front for all our online packages - https://elementalfitnessltd.mypthub.net/3/auth/
A recent blog has been posted discussing the changes to the prices of Elemental Fitness' and the EKA services. Please take a moment to familiarise yourself with them.

Discounts on block sessions and bootcamps as well as easy monthly payments to spread out cost.
Also become a member of the EKA and get an extra discount on 1-2-1 sessions.