Newsletter: November 2020
Newsletter: November 2020
By: Elemental Fitness Ltd elementalfitness, kickboxingleeds, personaltrainingleeds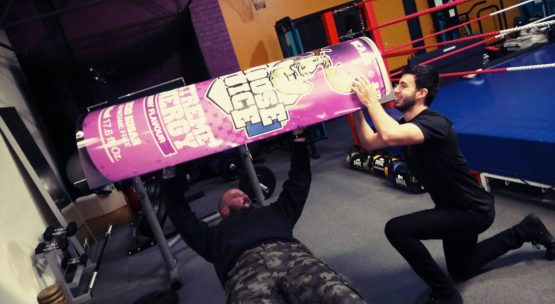 Wait, what? It's November already!? Glad to see the back of 2020 and its foibles and gearing up for a new fresh start in 2021. We are not going down without a fight however, we will be going out strong with 2020 Grading and keeping you all fit before hitting the Quality Street tins for a well-deserved break and enjoying the festivities with family and friends.
A very, very intense circuit for the October challenge. With nearly quarter of an hour core circuit and intense 15-minute routine on the cross-trainer, that only gets harder each round, and finishing on burpees to really test the body. this challenge has taken clients the entire hour session just to get through it… and it only gets harder for November!
Podium spots for October are:
1st place Nikesh Parma
2nd place Roonie Weerasinghe
3rd place Steve Butler

Well done and to see where you placed check out the full October leader-board and also the year standings to date!
Getting close to the end of 2020 and with October's intense near 1-hour circuit how do we go from there? Well no need to worry because we James has turned things to 11 for November.
Expect another full hour but with a bunch of different exercises from the resistance machines and increasing weights on the leg extension and leg curl machines just to give you jelly legs before you finish your session. We might go a little easier for December, Christmas spirit 'n all.
Head to the November Challenge page for full rules!
You may have seen Lawrence in the back of the gym, testing client's capabilities using his knowledge and understanding of muscular strength and endurance. He has seamless integrated himself into the working environment of Elemental Fitness and we hope to build a lasting relationship that will benefit both EF and its clients.
Expect more to come in the future from Lawrence on the EF site. Give him a warm welcome when you see him.
As of now it is still early days to go into detail of how the app will work with EF but it is safe to say it will revolutionize how Elemental Fitness works. Currently we are trialing with a select few PT clients understanding the ins and outs and making the app perform to its fullest.
We hope to have it rolled out to every client by the new year. Keep up to date with all App talk by our blogs and how it is currently working with the EKA and its classes.

Interesting Blogs


Did you know we have an archive of fun, interesting fact filled blogs that give an insight to the world of fitness and martial arts.
Ever wondered what a kickboxer's diet consists of? Perhaps you need a list of ten exercises to help build leg strength? Check our blog page to find out all this and much more
Discounts on block sessions and bootcamps as well as easy monthly payments to spread out cost.
Also become a member of the EKA and get an extra discount on 1-2-1 sessions.