Newsletter November 2018
By: Elemental Fitness Ltd blog, Newsletter, november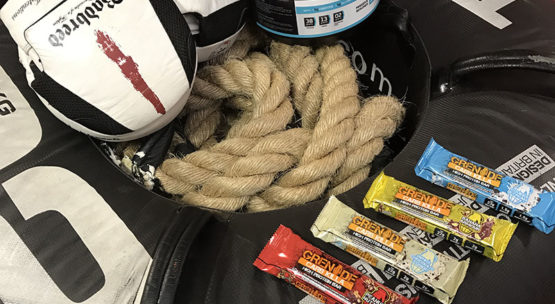 November, the time of year people wind down before the Xmas frenzy. Not us at Elemental Fitness and the EKA! We have bought more punch bags to keep you going and prep your body for those inevitable extra mince pies many will be having… we're only human.

!!The top positions are in for October Challenge!!
1st place goes to Joanne Clifford with a score of 240, 2nd place goes Keith Hill with a score of 228 and 3rd place goes to Martyn Lee with a score of 186. Check out all the final positions here on the challenge page.
Not as intense as other challenges but really tested members shoulder and core strength. Many of you pushed so hard that you collapsed under your own weight. That's commitment!
Well done to all that participated and good luck in the November challenge. Here is where you will find all results throughout 2018 and the previous year's winners.
Nearly there only two more challenges before the end. To ease up a little and be nice to all our clients, James has decided to give you an easy task. Just hang from a bar.
It is that simple. You'll do a little warm-up and then hang from a bar for as long as you can. This will not only test your grip strength but also your shoulders and lats. But it will really push your mind too. We know how competitive you guys are and those extra seconds mean everything in this challenge.
Good luck!
New Calendar For P.T Booking
Elemental Fitness is truly moving with the times and setting up online booking. EF will now have an online calendar for clients to book sessions and keep track of their training.
This will help improve workflow and in turn increase the time spent on developing the business and bettering the services for clients. This is expected to roll out fully in the new year.
Members Area on the EF Site
Along with the new booking system Elemental Fitness are going to implement a log on portal for personal training clients to keep up to date with their progress and measurements.
We are very excited about this one and it truly opens endless possibilities to expand on and improve the service for clients.
Ryan Butler Joins the EF Team
We welcome another member to the Elemental Fitness team – Ryan Butler. Joining on the 1st October, Ryan is currently doing a part time roll whilst studying for his GCSE's.
He has been with the EKA for nearly 5 years starting at age 11. He achieved his 1st Dan Black Belt on the 16th June 2018. He has a passion for kickboxing and he aspires to become a fully qualified personal trainer – at this time he is studying for his BTEC in Sport to help him attain this.
Ryan says – '…my passion has always been in sport, originally football. Doing kickboxing however, has helped me tremendously with my confidence and I have never looked back since. I still hold a place in my heart for football, but it seemed the logical choice to see if I can move forward in kickboxing and work at the club I have grown up with. I am very appreciative of the opportunity David has given me and I look forward to the years ahead…'
Chole Bruce Seminar Rescheduled
The November seminar has been moved to February 23rd.
Interested in the event? Reserve your slot now before space fill up. You can Pay by BACs, card or cash, over the phone, via PayPal or in person at the club.
https://www.paypal.me/ElementalFitnessLtd/40 Tickets are open to the public. Tickets are non-refundable. Please leave your full name and telephone number in the note with your PayPal payment.
Catch up on some interesting topics among other things our staff and clients have written about.

With 2018 coming to an end and the challenges nearly finishes here is a blog from the first challenge Elemental Fitness did. An impressive feat from Max who completed the longest plank ever at Elemental Fitness.
Discounts for block bookings, direct debits and claim back VAT through a business!