Newsletter: June 2021
By: Elemental Fitness Ltd elementalfitness, healthandfitness, workout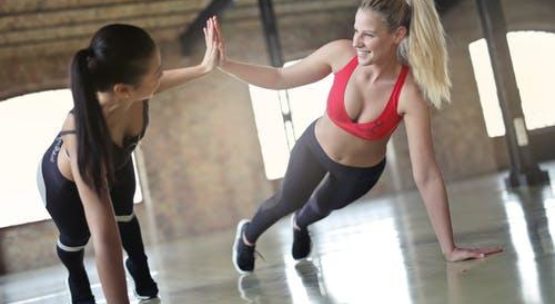 A new paint job, adults' classes back on, grading around the corner, a new team member, challenges are on a roll and much more. Lots to go through from last month and lots to expect this month. Let's get to it!
Elemental Fitness and Gough & Kelly

For those that have been part of Elemental Fitness will be aware that we share the same building with security provider Gough & Kelly.
For years we have had the employees train under us either through PT or the EKA classes.
Working closely over the years has forged a good business relationship as well as long term friends. This relationship with the business owners and workers is the catalyst that helped put Elemental Fitness in the facilities it has now.
We have come together once more to provide a 10-week circuit class for its employees on a Monday evening. We hope to forge new friendships and improve some fitness along the way. These classes will be designed for those new to training to those that have trained in our gym for the last few years.

We can't wait to start these classes…mainly because we can't wait to make everyone we see in the offices next door sweat and ache – but, that is just how we get a kick from our job!

Best PT Service in West Yorkshire
Well, we know we are the greatest (modest as ever) however, it is nice to have an official awards program recognise this. In all seriousness, to have others acknowledge our bounce back from a turbulent year puts all the hard work we have done into perspective.
You can read more about it in this article.
If you would like to let us know how great we are (once again modesty needs a check here!) then hit our social pages and give us a shoutout – as ever we wouldn't be here if it wasn't for our clients, whom are also the greatest in West Yorkshire…nay…the world.

We have a new face you may have seen around the gym. If you haven't seen her already, Danielle is our newest team member through the government kickstart scheme. Currently under training and understanding the inner workings of Elemental Fitness expect to see more from her over the coming months.
To read more about Danielle see her introduction article here.
Many of you have commented on how good this challenge was, saying it was quite enjoyable (challenging but fun). This is great. However, James got wind of this and thinks you need to be challenged more so has made Junes challenge, in his eyes, even harder.
Top spots for May go to Nathan Lammonby in first place, Martyn Lee in second and Steve Butler in third. To see the full May board check it our here.
For the entire 2021 championship positions check here.
With the great feedback on May challenge and how everyone enjoyed it James decided to take the harder parts of it and make that in a challenge of its own.
For June we will be taking the farmers walks from my and advancing the movement a little. Using light weights to begin with you will attempt a series of walking lunges whilst holding the weights…overhead!
The idea is to increase the weight without dropping them below your head…or on it! On top of this you will have to complete a series of exercises between each set of walking lunges.

See the challenge here.
As always, we have some interesting reads on our blog page as well as information on what Elemental Fitness and the Team are up to.
However, we want your input too. We want to know our members stories such as how you came to train with us or things that you think others will use for inspiration or to educate. Whatever it may be contact [email protected] to give us your say.
Discounts on block sessions and bootcamps as well as easy monthly payments to spread out cost.
Also become a member of the EKA and get an extra discount on 1-2-1 sessions.