Newsletter December 2018
By: Elemental Fitness Ltd blog, Newsletter, December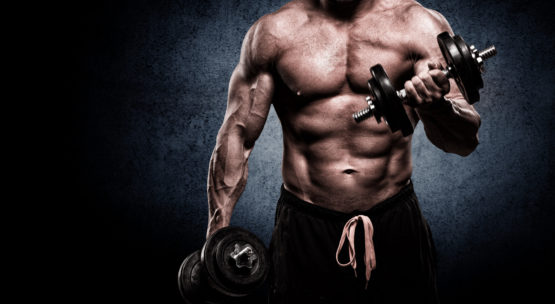 IT'S CHRIIIISTMAAAS!! Now that's out of the way lets get to what really matters around this time of year and that is what's going on at Elemental Fitness and the Elemental Kickboxing Academy – a place where you can go that isn't going to play Wizzard's 'I Wish It Could Be Christmas Everyday' until you puke tinsel.
!!The top positions are in for November Challenge!!
1st place goes to Keith Hill with a time of 2:13.28, 2nd place goes to Azar Hussian with a time of 2:08.22 and 3rd place goes to Joanne Clifford with a time of 2:05.66. Check out all the final positions here on the challenge page.
Well done to all that participated and good luck in the December challenge. Here is where you will find all results throughout 2018 and the previous year's winners.
The last challenge of 2018. The hardest challenge for 2018. Are you ready?
The final challenge for the year will include 1500 steps on the cross-trainer. A 1km sprint uphill. 60 squats, 45 leg raise to kick ups to reach for toes. 200 jab/crosses and 200 roundhouse kicks.

Fastest time wins and gets you a little closer to those end of year prizes. As of now nothing has been confirmed for the prizes but expect a minimum of challenge t-shirts. The winner will have champion of 2018 and 2nd and 3rd place will receive contenders of 2018.

Good Luck!
Sam Graham to Return with Martial Krav Maga
Sam Graham of Martial Krav Maga in Bradford is coming to the EKA to hold a seminar in the art of Krav Maga Self Defence.

Sam spent 10 years as a Royal Marines Commando, during which has experienced first-hand what conflict is like, both unarmed and armed. He has always been interested in combat sports and as such throughout his career in the Marines dived into as much different combat courses as possible as well as tactical defence and restraint courses. He found Krav Maga whilst in the Marines and straight away fell in love with the system due to its simplicity and realism.

If you are interested in learning self-defence Krav Maga please speak to either David or James at the club or email us at info@elemental-fitness.com. Tickets are £18 per person with maximum space of 25 members. Get your tickets here https://www.paypal.me/Elementa... or see David or James. Deadline for payment is Thursday 24th Jan.
10 Years of Elemental Fitness
10 years ago David Kenyon was starting a little business venture as a sole trader under the brand Elemental Fitness. Since then Elemental Fitness has gone from strength to strength becoming a registered limited company, employing several trainers and instructors as well as having hundreds of members and clients that have trained with him over those ten years.
Elemental Fitness has been a big part of many people's lives over that time. Working with individuals to improve their quality of life to groups to bring those together with a shared passion for fitness. Recently they have started working with schools and expand on their own children's classes to begin training the next generation of trainers/instructors.
Let's see what the next ten years can bring Elemental Fitness, Elemental Kickboxing Academy, David and all that work and end up working there.
Have anything to say about your time at Elemental Fitness or The EKA club? Please let us know on our social media platforms, we would love to hear from you, furthermore, why not leave a review on our Facebook page.
Event open to all! Want to learn martial arts from one of the best? If the answer is yes, join us on Saturday 23rd February 2019 with Chloe Bruce at the EKA!

Chloe has been in various Marvel and Star Wars films as a stunt double - just check out the event video! Oh and - everyone gets a signed autograph at the end of the session! 

Chloe's seminar consists of a 2-hour experience and caters to a full range of ages from 6 years to 64 years and anyone can take part. Total novices right through to World class level. 

Chloe will help inspire you to get creative through martial arts, to build strength, gain flexibility, improve stamina and fitness and boost your passion for the art. She will cover stretching, warm up techniques, kick drills, group activities plus much more and will get your hearts pumping! 

The physical side of the seminar lasts for 1 hour 45 minutes. The remaining 15 minutes is to sign autographs. Time for photographs too!
Price per person: £40

We will be taking bookings straight away on a first come first served basis. Max 40 spaces! 

Pay by BACs, card or cash, over the phone, via PayPal or in person. https://www.paypal.me/ElementalFitnessLtd/40 Tickets are open to the public. Tickets are non-refundable. Please leave your full name and telephone number in the note with your PayPal payment.

Any questions don't hesitate to ask.

Not to be missed - see you there! 
Catch up on some interesting topics among other things our staff and clients have written about.
James is a personal trainer and kickboxing instructor at elemental fitness. Have a look at this most recent blog giving insight to the difference of trainer and instructor and what James' specialities are.
Discounts for block bookings, direct debits and claim back VAT through a business!