About James - Our Personal Trainer and Fitness Instructor (and 2nd Dan Black Belt!)
About James - Our Personal Trainer and Fitness Instructor (and 2nd Dan Black Belt!)
By: Megan Lancaster personal training, kickboxing , black belt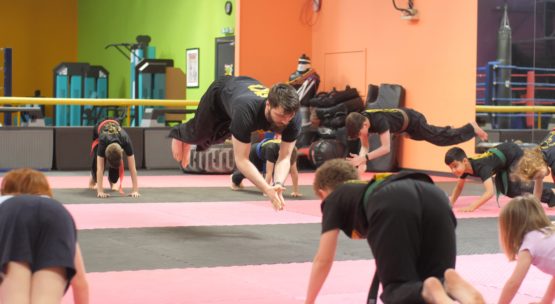 'Clients hire personal trainers to get more specialist advice on training techniques and principles and to facilitate motivation. Personal trainers can provide constant support to clients, which can be difficult to do in fitness instructing due to time restraints.'
A fitness instructor is involved in helping people attain their health and fitness goals in a safe and efficient manner. Daily duties include demonstrating how to use equipment safely, designing health and fitness programmes and maintaining a safe and pleasant training environment. Clients may include young teenagers, GP referral clients, athletes of wide-ranging abilities and everyone in-between.


Personal training is similar in many ways to fitness instructing, however, personal trainers typically have greater experience and more qualifications. Clients hire personal trainers to get more specialist advice on training techniques and principles and to facilitate motivation. Personal trainers can provide constant support to clients, which can be difficult to do in fitness instructing due to time restraints, varying shift patterns and large numbers of clients.


Qualifications, Training and Experience
Employers typically request fitness instructors to have a recognised gym-instructing award at a minimum of NVQ Level 2. Personal trainers should also have a recognised personal training qualification (NVQ Level 3). At present, there are no laws regulating what qualifications a fitness instructor/personal trainer must have. Although there are no laws regulating what qualifications a personal trainer/fitness instructor must have, it would be difficult to obtain insurance without qualifications from an approved body. Professional bodies such as BASES and the Chartered Institute for the Management of Sport and Physical Activity (CIMSPA) can also provide help and guidance in acquiring the correct qualifications.
How Did You Get Here?
When I was younger I was overweight and did not like physical activity, so by the time I got to 17 I felt as though I would always be overweight, because of how I felt about exercise. Things only changed because I had a go at kickboxing at a martial arts club owned by my cousin, David. This was a big turning point for me as it shone a light on other sports that made keeping active really fun. From there, I worked through a range of fitness instructor and personal trainer qualifications and now work as a personal trainer here at Elemental Fitness.
What are you qualifications and training?
My qualifications and training are:

► NVQ Level 2 Gym Instructor
► NVQ Level 3 Personal Trainer
► GP Exercise Referral
► Specialist Training courses: Nutrition and Weight Management; Exercise for Fat Loss; Advanced Resistance Training; Behavioural Change; Circuit Training; Functional Equipment Training
► NVQ Level 4 Lower Back Pain Specialist
Anything else?
I love my job! I thoroughly enjoy helping my clients achieve their goals - it's a real rush for me.