Newsletter August 2018
By: Elemental Fitness Ltd personaltrainingleeds, kickboxingleeds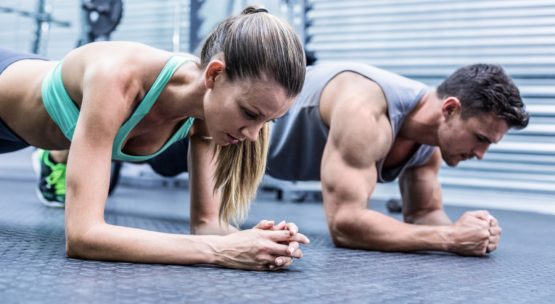 Summertime – for some it's about going on long holidays in a far way place where the sand is white, and the ocean's are clear. For others its about getting down to the Elemental Fitness Gym to smash out 1.5 hours of intense cardio and weights in heat exceeding 30 degrees.
!!The top positions are in for July Challenge!!
First place goes to Tom Clark and Martyn Lee with 191 pulls-ups, second place goes Keith Hill with 174 pull-ups and third place goes to Kerry Berry with 164 pull-ups. Check out all the final positions here on the challenge page.

Pulling power is as important as pushing to create balance within the body. Without a strong back, any punches or kicks made will have decreased power and accuracy. Think of it like this if you will, running on sand is more difficult because the foundations are constantly shifting and not solid - compared to a more stable surface like concrete where you can gain more traction and pushing power from.
Well done to all that participated and good luck in the August challenge. Here is where you will find all results throughout 2018 and the previous year's winners.
August's challenge has been planned out and named - 'Boxing Burpee Circuit'.
Clients will be tasked with over 1,000 jabs and crosses and over 50 press ups and burpees. This intense bodyweight/cardio circuit will improve your upper body strength and endurance in the shoulder muscles.
A kickboxer's shoulder endurance is important to keep a strong guard to protect from an opponent's attacks. As for the explosive movements from the press-ups and burpees this will increase the power in the chest and triceps which allows for harder hits on your opponent.
The 1,000 plus jabs and crosses… well they do say practice makes perfect – and 1,000 punches is a lot of practice. All the rules of the challenge can be found on the challenge page. Just find the current challenge then click on the rules button
New Ways to Test Your Body
Along with the Tanita scales that can work out a client's bodyfat percentage and muscle mass we can now test for grip strength and peak flow.
With these new measurements you'll have more accurate results and find out from us how to improve them further.
The grip strength 'Dynamometer' shows how strong you forearm strength is. With a good grip you can last longer on exercises such as pull-ups or deadlifts before the smaller muscles in the arm begin to weaken. A strong grip also means a harder punch!
The peak flow meter works by measuring how fast air comes out of the lungs when you exhale forcefully after inhaling fully. This measure is called a "peak expiratory flow, your peak flow score can indicate whether your airways are narrowed. This could be a sign that you have asthma.
Learn Self-Defence with Martial Krav Maga
Sam Graham of Martial Krav Maga in Bradford is coming down to the Elemental Fitness gym to hold a seminar in the art of Krav Maga Self Defence.
Sam spent 10 years as a Royal Marines Commando, during which has experienced first-hand what conflict is like, both unarmed and armed. He has always been interested in combat sports and as such throughout his career in the Marines dived into as much different combat courses as possible as well as tactical defence and restraint courses. He found Krav Maga whilst in the Marines and straight away fell in love with the system due to its simplicity and realism.
If you are interested in learning Krav Maga please speak to either David or James at the club or email us at info@elemental-fitness.com. Tickets are £18 per person with maximum space of 25 members. Deadline for payment is Thursday 11th October.
Catch up on some interesting topics among other things our staff and clients have written about.
July we had
- Antoine's blog on his work placement at Elemental Fitness and how he gained a new insight into the fitness industry.

- Kerry's blog discusses potential benefits of wine and if you should start drinking it to gain those benefits.
Discounts for block bookings direct debits and get claim back VAT through a business!