​Benefits of a personal trainer
​Benefits of a personal trainer
By: Charlotte Tebbet elementalfitness, personaltrainer, leedspersonaltrainer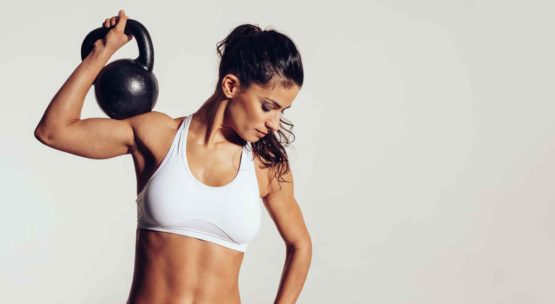 There are many factors as to why having a personal trainer is a huge benefit, whether you're just beginning your fitness journey or have been very active for some time, whether you want to lose weight, become toned and gain muscle or to generally feel physically and mentally fit.

Whether you're new to the gym and want help with achieving your goals, have become re-motivated to get back into the gym or already go the gym often but want extra help then a personal trainer can help you with all of this. No matter your age or experience a personal trainer is capable of being motivational, knowing the correct steps to get you to your goals and being able to apply these to your workouts and push you when needed. Although having a personal trainer may feel like an investment it's one of the best ones you will make as putting your health first is the best thing you can do.

To begin with there's the obvious fact that having a personal trainer will allow you to reach your desired body goal, whether this be losing a significant amount of weight, building muscle or both! However, there's so many other factors that go into the benefits of having a personal trainer that so many people don't think about. A personal trainer will facilitate a client's physiological goals by tailoring effective sessions to specific clients based on their personal needs and goals. Also, they will constantly be monitoring and reviewing these sessions alongside a client's progress to ensure continued success.
Knowing where to start when it comes to wanting to go to the gym can be difficult if you don't know exactly what you're doing and how to reach your goals in the best way. Certain workouts may seem to work for you for a while before you stop seeing further progress or become bored with doing the same workouts over and over again. Having a personal trainer is a great way to keep you excited for your workouts as they will ensure they're not repetitive in order to keep your motivation high, they'll also push you and adapt your plans to keep you achieving your goals.
Working out goes hand in hand with a healthy diet. A personal trainer can give nutritional and dietary advice tailored to your specific goals and current lifestyle. The communication styles that a trainer uses will encourage and motivate you to stick to your workouts and food plan as we understand it can be difficult to go off track at times.
Having a personal trainer is also a great way of understanding how to work out in a gym or at home alone as you will have a deep understanding of different equipment and how to use it for the correct reason. Your trainer will create plans for you to follow in your session, but you will also be able to use these out of your sessions and in your own time if you wish to do so.
For those with underlying health conditions you may think having a personal trainer isn't for you however this is not the case! Another huge benefit of having a personal trainer is the fact that they're here to give advice and support commonly occurring conditions. Conditions such as hypertension, obesity, cardiac pulmonary disease and diabetes impact an individual's lifestyle hugely, but this doesn't mean you can't lead an active, healthy lifestyle as trainers know exactly how these conditions can impact your lifestyle and provide support where and when you need it.
The thought of working out often shouldn't put you off having a personal trainer as they are trained in a wide range of exercises that they'll use to tailor effective sessions to you, making sure they're not boring, super engaging and completed safely.
Most importantly having a personal trainer allows you to enjoy exercise in a positive environment and create a positive and trusting relationship. Although the relationship you have with your trainer will be positive and trusting it will also be very professional as the goal is to achieve your personal goals, whatever that may be the trainer is there to help you achieve that.
Here at Elemental Fitness Leeds, we pride ourselves on the fact that our personal trainers keep strong, professional relationships with their clients as well as so much experience to give their all to different individuals and achieve different goals. We use a variety of training methods concentrating on cardio, resistance, fartlek, interval, plyometric, flexibility, circuits, kickboxing and group classes to improve physiological and psychological well-being. To get started all you need to do is book your your first session, read more here.
If you enjoy working out alone or with a partner, we offer individual and joint personal training to suit your preferred type of session. As well as this we offer circuit classes and boot camps, if you have an upcoming event that you'd love to be in great shape for following some intense training our boot camps are amazing for helping you do just that!
If you enjoy working out from the comfort of your own home, we also offer online & remote personal training as we know not everybody enjoys or has the correct schedule to come into the gym often. These online sessions are perfect as they can be completed straight from your phone through our app. This app gives you access to your routines and meal plans as well as being able to track your goals and achievements. We have multiple programmes on our app for you to choose from that suits you best for the goal you wish to achieve. Our most popular package is our 6-Week Bodyweight Burner, a great package to start your fitness journey using only your bodyweight! Our best value package is our At Home Dumbbell Workout, a 5-month long programme to see major change within your body! Aside from these two packages we have many others for you to pick from, so what're you waiting for? Come and start your fitness journey today.
Healthy regards, #teamef