What Made you become a Personal Trainer
By: Sanaa Khan personaltrainersleeds, kickboxingleeds, bootcampsleeds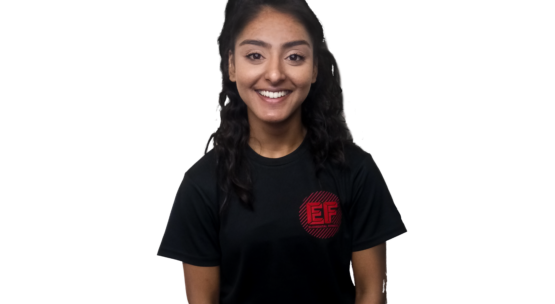 What made you become a PT?
I have always had a passion for fitness. I remember primary school PE was always my favourite subject but as I moved throughout high school I never really thought I could take it forward as a potential career. I remember someone once said to me: 'When you get older you will realise that nobody enjoys their job it is just for money that pays the bills and gets you by'. For a while I actually believed that! I now realise that you can truly achieve anything with a positive attitude, hard work and dedication.
I currently work two jobs at the moment, I work full-time at Lloyds Banking Group as a project leader and part time as a Personal Trainer and Martial Arts instructor at Elemental Fitness. When I was working at Lloyds I realised I do enjoy my job but my true passion is fitness, I couldn't see myself being one of those people who have worked for the bank for 20 years. So, I enquired at Leeds city college to see what courses they were offering and I came across a part time level 2 gym instructing and level 3 personal training course, it was an opportunity I just had to take on so I spoke with Lloyds who agreed to let me work a compressed working week so I could go to college and study on a Friday. Another perk to the PT course was that as I was 18 it was free! Taking on the course was honestly the best decision I ever made and has opened up so many doors for a career in fitness, it was the first step towards achieving my ambitions.
What's your fitness speciality?
I would say I specialise in a variety of fitness training including body fat reduction and toning, strength and core training, martial arts conditioning, boxing/kickboxing. Having said that if a client has a specific goal they are wanting to work towards I can adapt my training style to suit the individuals needs.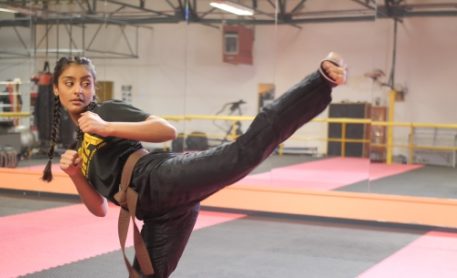 What qualifications do you have?
I am a level 2 gym instructor and level 3 personal trainer. I also have a first Dan black belt in Freestyle Karate & Kickboxing.
How do you assess new clients?
There a number of assessments that need to be made when taking on a new client, I have listed the ones I think are the most important in finding out about the client and how I can support with their fitness goals and needs.
Find out more about the client and build rapport such as are they working and do they have a family. This helps me establish what outside commitments they have.
What are their health and fitness challenges and goals. It is useful for the client to think about why they have reached out to a personal trainer and understand their goals and what they would like to achieve both short term and long term.
Physical assessment Basic measurements, height, weight, body fat percentage. Measurements of chest, biceps, hips, thighs. This information provides us both with starting point to help measure and begin to track progress. See https://elemental-fitness.com/...
Measure Cardiovascular/cardiorespiratory Fitness: This is measured through V02 Max testing which is essentially the measurement of the maximum amount of oxygen your body is capable of consuming to generate energy. The gold standard way of doing this test would be using sophisticated equipment, however if this equipment isn't accessible I would instruct the client to perform a one-mile run/walk, or the 3 minutes step up test. Another alternative is seeing how fast you can run a mile.
Measure flexibility: This is to determine the clients range of motion and would consist of a few basic movements such as squats, lunges, overarm extension.
Assess strength: This can be done in a number of ways and you usually figure out the strength of a client whilst training and experimenting with different weights. A simple way of doing this is seeing how many press ups can be done in a minute.
Do you create meal plans?
As a personal trainer I can make nutritional recommendations and offer advice on what foods to eat and what to avoid. The main thing with a meal plan is it is important to have a healthy and balanced diet. The benefit of working at Elemental Fitness is there are a number of trainers here who can help with diet and nutrition, or alternatively we can refer the client onto our nutrition coach, Kerry.
How do you track fitness goals?
Regular body measurements such as body fat, muscles mass, bone mass, waist circumference etc… It is important to understand and track how your body is changing and being impacting by exercise. It is also such a great motivator when you can see you are making results!
It is also extremely useful to record workouts. If you record what weights you're lifting and the time it takes to complete cardio routines you have personal bests to aim to smash. This is one of my jobs as a personal trainer to track.
What's your preferred style of encouragement?
Lots of clients have an insane amount of potential so I always like to push clients that extra bit, whether it be pushing through the lactic acid build up on their last few reps or that extra 30 seconds on plank. The urge to quit isn't a sign that you should quit, my job is to help you keep pushing forward no matter what. Positivity and patience is key when it comes to encouragement and motivation, if I am positive and encourage the client that they really can achieve it will boot self esteem and ensure they push past them mental blockers.
Leg day is my absolute favourite! It consists of:
Warm up – Bike - 10 mins Barbell Back Squat - 8(reps)x 4(sets) Barbell Lunges - 8x4 Leg Press - 8x4 Leg Extension - 8x4 Leg Curl - 8x4 Dumbbell Calf Raisers - 8x4 Stepper – 5 mins Core routine Stretch
What I like to do away from gym?
I love to have something to aim for and work towards and I always strive to challenge myself. I recently took part in an MMA fight and then achieved my black belt, my next venture is Boxing! Aside from fitness I love food! I am always eating out and trying new places.