Chris Loliva's Story so far
Personal Training that will motivate you
By: Chris Loliva strength, conditioning, fitness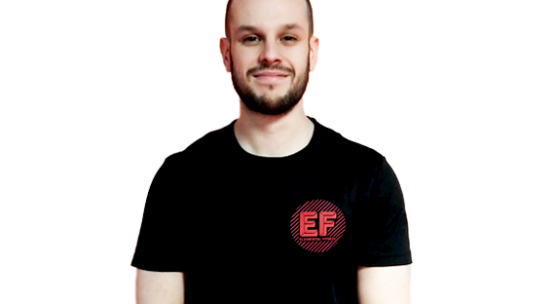 What made you become a personal trainer?
From very young age I have always been passionate about sport. This passion come from my parents, they were both athletes and coming from professional sport, always encourage me to practice sport. I started practicing rugby in my pre-teenager years and from the age 13/14 years old I became passionate about martial arts, Thai boxing in particular and have stuck with it for 15 years.
During high school I was always knew my career path will be in the fitness industry, that is all I have ever wanted to do. After achieving my diploma back in Italy, I know had the chance to do the thing I always wanted and become a personal trainer. Alongside working as a fully qualified PT I graduated in sport science and nutrition degree, and only wanted to increase my knowledge more. This took me to obtaining a masters degree in strength and conditioning (an area I enjoy the most) and I haven't stopped yet.

What is your fitness speciality?
My philosophy is to use a combination of knowledge, teaching ability and open-mindedness to get you the results you want. I can adapt my approach, specifically to you, meaning you can get the right training at the right time. My 20 years of experience, immersing in sports mean that I know how to motivate and get you real result. Working with athletes means I know how to get the best out of people, I have a degree in sport science and nutrition. I have been working for years as a strength and conditioning coach, martial arts and athletic instructor.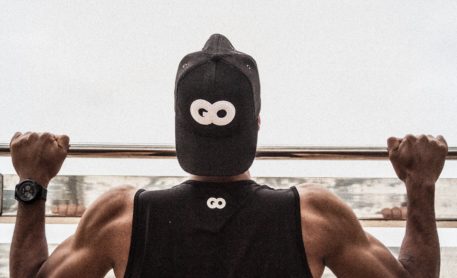 What qualification do you have?
BSc Sport Science and Nutrition (Hons), Level 3 Personal Trainer REPS, Level 6 Advance Health & Exercise Specialist EREPS, Level 4 Strength & Conditioning Coach, First Aid Qualified
How do you assess new client?
There are many ways to assess a new client. My approach is to gather information about them, such as current lifestyle, habits, fitness goals and barriers etc. Simply learning about a client can offer insight to how I need to approach their training needs, in the past I have had clients that I could speak with for no more than a couple of minutes and have a great understanding to what exactly needs to be done whereas some clients need to be probed to learn about what it is they actually want from me. Either way, those moments talking are the most valuable moments you can spend with a client.
Moving on I would start with physical tests like mobility, strength and endurance. These are the tangible ways of assessing someone's performance. Comparing results to industry standards allows both me and the client to visualise their fitness and give clear goals to aim for when training.
Do you create a meal plan?
With my qualification in sports science and nutrition I have learned many ways to help coach my clients with understanding how to balance training and nutrition. i can assist with calorie counting, understanding and achieving macronutrients (fats, proteins and carbohydrates) along with general advice to help increase training performance.
I have never created plans for people as teaching them is a better way of taking their diet into their own hands.

How do you track fitness goal?
I track my clients goals every 6-8 weeks and repeat the full measurements and fitness test checks performed at the start at their programme. Sometimes I will add tests that relevant to my client that might not be considered an industry standard, but these could be personal to them and help motivate them further.
For a full list of what we check, look at our 'Your First Session' to get a full list of what we do.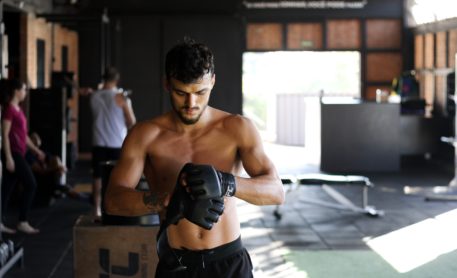 "...everyone has different limits and all require certain encouragement but trying to get the best out of them is what I am here to do."
What is your preferred style of encouragement
Generally, I like to push my client to the limit of breaking both mentally and physically. I'm not trying to be horrible and want them to enjoy that they are finding their limits, everyone has different limits and all require certain encouragement but trying to get the best out of them is what I am here to do… and maybe I am horrible sometimes.
I am always forgiving and only want to see the best from them. My goal is the same as theirs, to improve their lifestyle and get the best results I can from them. I am with them every step of the way but can only show them the door, they must walk through it... sometimes whilst carrying 100kg+.
What is your favourite exercise?
I have a few favourite exercises like deadlift, squat, shoulder press, skipping rope, floor presses, press ups and pull ups... basically I like exercise. I want to push myself however I can and will periodically change things if my goals change.
As I am always wanting to open my mind to different things and that sport science is constantly changing as are my favourites.

What I like to do away from the gym?
When I'm not working you will see me training, watching a good movie (I am a fan of the Marvel Cinematic Universe - haven't seen Endgame yet so don't spoil it for me), maybe some more training, I love listening to metal music, especially whilst training and I love to cook - yet to find a way to implement training and cooking however.
If you want to have a session with me or want to see more of Elemental Fitness and what we as a team can offer you please call 0113 205 7433, go to our contact page or email me persoanlly at [email protected]