Newsletter: September 2021
Newsletter: September 2021
By: Elemental Fitness Ltd Newsletter, healthandfitness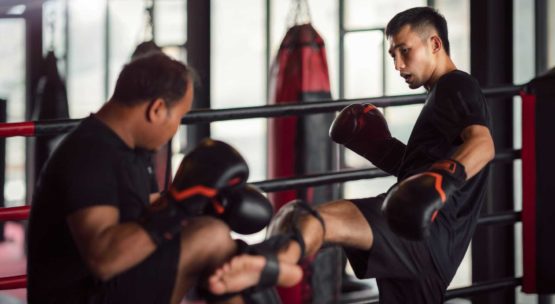 Summer holidays have come to an end, back to school, back to work, back to life, back to reality, back to the here and now…yeah.
But it also means; no interruptions to training, no trying to explain the all-inclusive break in the Cotswolds to your PT or those extra calories through a few more glasses of red on the weekday – don't worry, you want to enjoy yourself, we get it.
We have more classes to work with, another challenge and a new membership to get that training back on track!
Let's Go…!
Remote PT has Started

We have begun our remote online training, what does this mean? As you may know, we have our online training programmes for those that want to supplement their personal training with at home workouts or when they are in the gym on their own.
With the remote training, in comparison to our current online training programmes, the idea is to tailor a programme for clients, essentially having a PT on the go. Everything designed towards your goals and working around your schedule.

Sarting at £50 for a fully tailored 6-week programme you can expect the following services:

1 session a week based on achieve your current goals
Access to our app to help track your achievements in training…
...as well as being able to sync fitness trackers for ease of use with calorie/step/workout counting
Round the clock access to our trainers for assistance
Discounts towards current training programmes on our store front
From here, if you wish to train for longer and more often, we will throw in a discount when you go bulk.
For more information contact us here and we will do the rest, we'll organise a call/induction session and start your programme straight away!
Elemental Fitness Team Member Mentions
Two of our team members have recently gone or are going through training to improve on their already vast knowledge of personal training.
Apprentice Ryan has started his journey towards his level 3 PT. Going from getting his level 2 fitness instructor and having his black belt in kickboxing, he will be a powerhouse for martial arts and fitness training techniques – if you want someone to improve your kicking technique whilst enhancing your physique, Ryan's your guy.

Our other team member, Danielle, has already shown her knowledge of personal training with such qualifications in exercise referral and working with a myriad of different clients, yet is constantly learning and improving on her skills with recently passing her Communication & Working Relationships in Sports & Fitness course.

Elemental Fitness Challenge
A steady month on the board due to the holiday season but got a few names up before the end. It's the usual suspects, with Nathan Lammonby leading in top spot once again, who is now in reach of the Elemental Fitness Challenge Champion of 2021.
The year is not over yet and for September, we plan to play around with one of our new pieces of equipment in the gym, namely the speedbag. For those that have had the pleasure (although watching clients, it seems more like frustration, good frustration though, the kind that show the willingness to want to improve) in using the speed bag, will know how unpredictable it can be when trying to get a smooth rhythm with it.

Without giving too much away (go to the challenge page to learn more) the simple challenge will have you work the speed bag and keep it moving to prevent you from having to do intense bodyweight exercises. As always, simple is best.

40% OFF - Block Book 10 sessions and receive an extra 30% off the usual discount throughout September. Contact us to apply for the bigger discount today! - T&C's apply.
Discounts on block sessions and bootcamps as well as easy monthly payments to spread out cost.
Also become a member of the EKA and get an extra discount on 1-2-1 sessions.