Newsletter September 2018
By: Elemental Fitness Ltd blog, Newsletter, september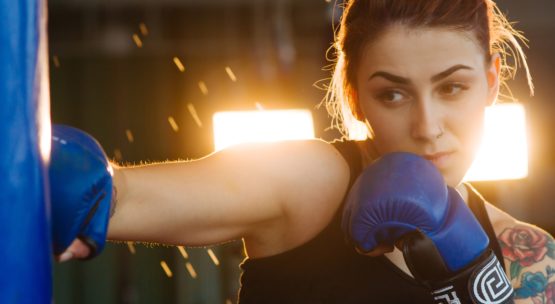 Holiday time has come to an end, we all had fun but now its back to work, back to school and most importantly back to training at Elemental Fitness!
!!The top positions are in for August Challenge!!
1st place goes to Jack Massey with a time of 7:42.75, 2nd place goes Keith Hill with a time of 8:39.69 and 3rd place goes to Kerry Berry with a time of 8:42.10. Check out all the final positions here on the challenge page.
August challenge was a simple one in regards to the exercises. But the execution was the difficult part. We were very impressed with everyone that did it without passing out, that's how hard it was. However, we are even more blown away with those sub 10-minute times. Those guys just kept going without any breaks, that's serious fitness levels.
Well done to all that participated and good luck in the September challenge. Here is where you will find all results throughout 2018 and the previous year's winners.
For this challenge you'll be tasked with pushing the 'Power Sled' with approximately half your body weight on it for 5-minutes.
This is made a little harder as you must push from both ends. The higher handles allow your body to assist more as it is a more natural movement and you can put more force through your legs. The lower handles force you to work your core more to keep from falling over and the focus on your legs is more on the quads, specifically above the knee.
Tips and tricks for this challenge – make sure you keep as inline as possible, the challenge is hard just going in a straight line but as soon as you lose concentration and drift off to one side you body works twice as hard to control both directions. Also push as hard as you can through the balls of your feet, keep as much momentum as possible because it might seem hard to keep moving but it'll be a ton harder to stop and start again.
Good luck!
Elemental Fitness Goes Back to School
Before the summer holidays both David and James started work at Westminster C of E Primary School in Bradford as 'Activity Leaders'. The children enjoyed the extracurricular activity set in their lunch period, and we're excited to return in September.
This is brilliant news for the school and Elemental Fitness as it opens opportunities to work with other local schools and centres to not only expand the business, which in turn will be excellent for all members and clients, but also help shape the younger generation into keeping active.
The Elemental Fitness ethos is to improve the life quality of others through fitness making it fun and varied with martial arts. Both are helping through delivering kickboxing session during school amongst over activities as well as helping with lunch time leaders – a programme that gives some of the older children chance to help with younger ones.
Westminster isn't the only school they work with, other schools include Cookridge primary, Bradford Forster Academy and newly acquired Summerfield Primary. Hopefully this is a growing trend that sets up potential new business for them and helps local schools with keeping kids active!
With all the school work Elemental Fitness has attained recently this meant more gear was needed to give more diversity on activities.
Newly purchased apparatus includes agility ladders, hand/feet/spot markers, exercise dice and strike shields. They are also working with the schools to obtain more equipment through there specialised supplier.
This has allowed them to design activities that will help the children engage better thus improving their overall experience and their association with keep healthy. Many members of the club will know that the best sessions are the ones where you a laughing and focused so much you forget how hard you are training.
All this equipment needs to be transported though, enter the new EFmobile…
While both David and James may not strike many as the traditional 'Van Man' they are proud of the fact they now have something to plaster in EF advertisement.
Along with helping to get the brand out it will also be able to help with club events such as competitions and future club outings.
Expect to see the VW Caddy in black with EF all over it driving around the Leeds/Bradford area. Give them a honk and a wave if you see them and if safe to do so take a picture and send it to our Facebook group to let them know they are getting noticed.
Catch up on some interesting topics among other things our staff and clients have written about.
In August Sanaa gave us a little insight to how and why she has decided to become a personal trainer and how she likes to train.
Discounts for block bookings, direct debits and claim back VAT through a business!