Newsletter: November 2021
Newsletter: November 2021
By: Elemental Fitness Ltd Newsletter, healthandfitness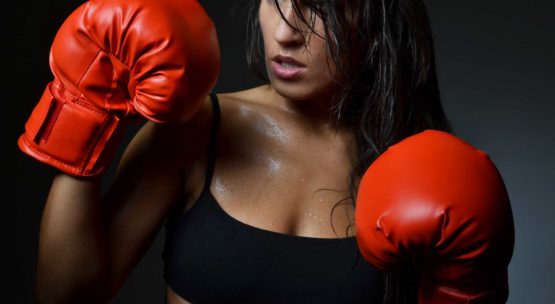 We have some changes classes as the EKA national treasure, Richard, says farewell to the Wednesday evening sessions (spoiler alert it won't be the last we hear from him). Team EF have more courses complete that aide clients through back pain and problems with Covid. Clients of EF are also pitted against each other in an upside-down deadlift?!
Let's get to it!
Elemental Fitness Team Member Mentions

James has not only gone and finished one course but two! Technically he did one last month but forgot to mention it…so humble that bloke.
First course was in patients that suffer from post-acute Covid (long Covid) and using personal training as a form of rehabilitation. James says that as it is a new form of illness the world is still recovering from, scientists are still trying to understand it that the approaching to prescribing exercise to suffers is like those that have COPD - something else James has worked with when completing his exercise referral course and learning about respiratory diseases.
The second course James completed was his level 4 Low Back Pain. This has taken him longer than usual due to the pandemic and is happy to finish all his PT courses he first started way a back in 2016! James says that nearly 85% of the UK population 'suffer' with some form of back pain to which he can attest to as that amount of his clients suffer with it including himself.
His next step now is to work towards physiotherapy, those that train with him know how much he likes to use that foam roller and work on those tight muscles – imagine what he could do with a qualification in physio!
Elemental Fitness Challenge
The Spooky challenge certainly scared a few clients last month with its 900 reps of various core exercises. We had some sore abs the days after and a few stating to never do core again…yeah you tell yourself that, your trainers mind is already made up and chances are the challenge will now be one of your standard core routines.
To see the results of the challenge head to the leader-board now.
For November we are continuing the themed approach and going all EXPLOSIVE with plyometrics. Like last month, the EXPLOSIVE challenge is an acronym and will run the same way, to see more about the challenge including what it stands for check out the November challenge leader-board!
Elemental Fitness Client Mentions
It isn't unheard of for clients to move tremendous amounts of weight for small reps, however, its few and far between and it means the trainer always has something extra to push the client with. However, EF client Stewart Clark has maxed out the shoulder press on numerous occasions now it seems to be that we need to buy another machine that can go to 11! Although with Danielle's expertise I am sure she will find a way to make it harder on a lighter weight, where there is a will, there is a way.
Speaking of Danielle, sounds like she is going all Thunderdome on clients, pitting them against each other with her upside-down deadlift challenge. Turns out those crazy sessions where she was hanging on the pull-up bar upside down like a bat have accumulated into some clients performing well.
Currently she has clients Tom Clark vs Emma Agar and Keith Hill vs Stuart Wright, we'll keep you posted on how it turns out.
Battle ropes sound more menacing than they are. Well, some clients think differently and once a trainer tells them they have a quick B-Rope circuit they go a funny and start reeling off a brand-new shoulder/wrist injury they have got since the last exercise. Well, here is a blog on why they are great…hard, can't deny that, but great!
Do you wish you could fit in more training? For some having a PT all the time can be costly and/or fitting in the hour around work/life/kids and such makes it hard to train more than once a week.
Well, we have a plethora of programs from basic twice a week core workout to full 5-month muscular strength building home routines with just a pair of dumbbells. Usually these work out at around 80p a workout! (Remember a full hour with a PT is £30.00).
To make this more appealing we are giving a massive 50% off all Elemental Fitness Online programs to those that have an existing monthly payment with us as a loyalty reward. Visit our online storefront to check out the programmes and get in touch to receive your 50% off code.
Remote Training Though the Elemental Fitness App:
With our online training packages though our Fitness App, you can always have a Personal Trainer in your pocket. Bringing the expertise and knowledge of our trainers into one easy-to-use app means you can train at your convenience.
From once-a-week workouts to smashing out routines every day, our app has loads of functionality, allowing you to make the most of your training. Best of all, every single programme you are given is tailored to your goals. No off the shelf packages here.
Starting at £50 for a fully tailored 6-week programme you can expect the following services:
- 1 session a week based on achieving your current goals
- Access to our app to help track your achievements in training…
- ...as well as being able to sync fitness trackers for ease of use with calorie/step/workout counting
- Round the clock access to our trainers for assistance
- Discounts towards special training programmes on our store front
From here if you wish to train for longer and more often, we will throw in a discount when you go bulk. You can choose from 1-4 days of training then choose either 6, 8 12 or 20 weeks. The more you book the bigger the discount. To book now go to our store front for all our online packages