Newsletter: May 2021
By: Elemental Fitness Ltd elementalnewsletter, elementalfitness, personal training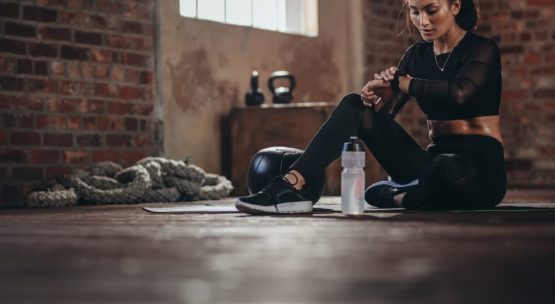 We have been open for a few weeks now and it's been great to see all your faces smiling again…then watching those smiles turn to anguish as you attempt another set of some intense workout that even El Diablo himself would consider too much for an early morning workout – yeah good to be back.
Much has happened in the 3 weeks we have been open and other than feeling like we have been traveling at a million miles an hour catching up with everyone's lockdown antics things have settled well and we are happy with how Elemental Fitness has found its feet again.
Were back…hopefully for good. Our doors have been open since April 12th and everything is back to how it was. Clients back to making progress, trainers making clients sweat and contemplate why they are doing 'THIS.MANY.PRESS-UPS!', it's really good to be back.
We would also like to thank the support once again from our clients and members for keeping up with payments over al the lockdowns. This has helped us return with bang, for this we thank you all.
So far, so brilliant! We are ecstatic with the amount of traction the new venture had gained in less than a month. We are always working on this to produce high quality programs and ongoing support to make this service the best it can be. What you see now as Elemental Fitness Online hasn't even scratched the surface of how EF will operate in the future.
For now, check out all the information on Elemental Fitness Online with this article and the homepage on our site. If you are feeling like jumping on to the online training bandwagon and start increasing training or making training work to your schedule with home routines and supplementary programs to your face-to-face sessions the check out the online training marketplace.
We have been working closely with a government funded kickstart scheme to bring on another personal trainer to help out with getting back on track with client's sessions and start pushing the business towards it's goals pre lockdowns.
For more information check out the PT Vacancy article.
A slow and steady start with a handful of names on the leader board, but a start, nonetheless. As we tell our clients that have had several months of being in lockdown – baby steps.
This means May's challenge will be better and June will be better still. For results check out the leader board and see all the archived challenges dating back to 2017
For May it going to be a circuit. Using the cross trainer to start, Bodyweight and core giant sets for mains and to finish a few sets of farmers walks. Easy peasy – for us the trainer, for you? Not so much
As always, we have some interesting reads on our blog page as well as information on what Elemental Fitness and the Team are up to.
However, we want your input too. We want to know our members stories such as how you came to train with us or things that you think others will use for inspiration or to educate. Whatever it may be contact [email protected] to give us your say.
Offers

Working out from home due to lockdown, or you just prefer training and then being able to collapse in the comfort of your own living room then this 20-week program has you covered – check it out now
Discounts on block sessions and bootcamps as well as easy monthly payments to spread out cost.

Also become a member of the EKA and get an extra discount on 1-2-1 sessions.