Elemental Fitness Online: Training Made Easy
Elemental Fitness Online: Training Made Easy
By: Elemental Fitness elementalfitnessonline, onlinepersonaltraining, personaltrainingonline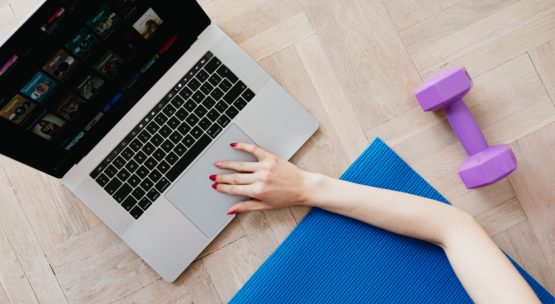 Back in March the Elemental Fitness Team announced a major step in the history of the company with the Elemental Fitness Online Brand. This takes everything that Elemental Fitness embodies and places it in a convenient online form for our clients to use.
Anything that EF has developed over the years from teaching kickboxing to thousands with the EKA and improving the life quality of individuals through personal training - all will be accessible through our online training app.
How Does Online Training Benefit EF Clients?
Those with a busy lifestyle or just appreciate the aspect of convenience - whichever it is, having a personal trainer that can fit on your phone, tablet or computer allows you to maintain or even excel in your health and fitness needs without it hindering any work/life balance
The online component of Elemental Fitness allows for a user to pick a program that either suits their goals or interest them, which they can access wherever and whenever.
What to expect from joining Elemental Fitness Online?
With an ever-growing library of programs that span a variety of routines, from bodyweight HIIT sessions to focused fat loss packages there will be something for any individual to jump into and that is one of a few reasons to start now:
• 24/7 access allows for training on your time
• Integration with other fitness related apps such as MyFitnessPal and Fitbit
• Track your activity and review progress to make smart choices on your training programs
• Support from EF Team members and a like-minded community
That is not all either. Elemental Fitness Online is a live service so expect to see more added along the way. Even better is the affordability, packages with months' worth of routines, meal plans and on demand classes mean that individual sessions can be as little as 70p!
How to start you journey with Elemental Fitness Online
As you can tell we are extremely excited and serious about this prospect of starting Elemental Fitness Online. We want to build the EF and EKA community to new heights improve services to our clients and members constantly, EFO is that next step for us all.
You can sign up here to online personal training and start by choosing your first training experience or login here if you are already a member.
If you want to know how to start or you have already joined us online and want to know the technical side on how to use the app check out the EFO app guide and FAQ article to get started.
What if online training isn't something you want to do?
Fine by us. If you just want a good old fashioned personal trainer to take you through your paces, then that is what we have been doing best since 2008.
With years of experience and many happy clients we can take you from your induction to achieving your goals with a selection of different payments option and training approaches to suit your exact needs.
We do not ever plan to stop this and creating the online services will not impact quality on either side. It's a win-win and allows us to be inclusive for anyone that wants to be part of the EF brand.
Existing clients of Elemental Fitness get the option to use credit towards packages!
For all Elemental Fitness clients and members of the EKA that have continued their support through carrying on their payments (of which we are truly grateful for) can now use this credit they have acquired over lockdown towards the new Elemental Fitness Online Training Packages.
All that you need to do is contact [email protected] and let us know what program takes your fancy - we'll do the rest. You can view all of our current packages through our marketplace.
Along with this is the new 4-step plan to help you decide how to proceed with us when we return to business.