Newsletter: March 2023
By: Elemental Fitness Ltd Newsletter, personaltrainingleeds, onlinepersonaltraining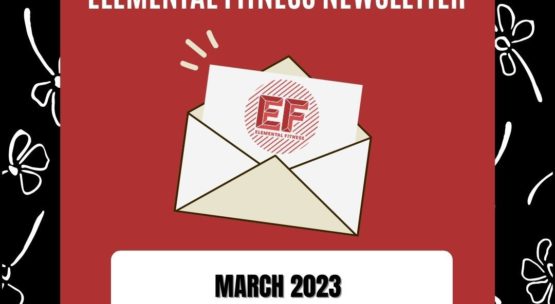 Hey everyone. Another month, another newsletter. Since 2008 Elemental Fitness and the EKA has had a consistent flow of monthly newsletters to inform its members about changes, improvements, and everything else the team think would be of interest to its members.
Since 2008 we went from a 1-man band working in school/church halls to our very own gym and a great team of trainers and instructors. What made this happen was the commitment our members have given us. We can't run a kickboxing club if there is no-one to teach. We have had some rocky moments in the last few years, and we thanked you all then. Once again, we would like to thank you for your commitment to training and being a bunch of great people to work with.
Renovations
Renovation work continues with a prospected completion date by March 11th. By this point, the other side of the shop wall will be opened and the gym area at the back will move across to here. We are very excited as this marks the start of the facilities going through even bigger changes further down the line.
Venue Hire
With the facility changes happening now is a good time to remind everyone that we hire our space out to those that need it. From budding young personal trainers ready to get their feet wet to established class instructors who need a space large enough to handle their clientele – our facilities have everything you need.
To know more visit our hire page or email [email protected] for more information.
A new look of Elemental Fitness Online will be coming soon. We plan to offer all of our content for a more accessible price point to help our current clients with supplementing their training. What's more is an additional online training procedure is in the works to give more bespoke content to those seeking routines and assistance when it comes to our forte in martial arts, specifically kickboxing.
Please head to our store front for more info on what programmes we sell and how it can assist you achieving your goals faster or giving you inspiration for your next workout.
A great blog on our client Caitlin who has been on quite a journey. You may have remembered a small shoutout a few months back. Well James (her personal trainer) has been so impressed with her recently he wants to give her a full blog of her own, go check it out.
Ever wanted to become a PT? Either to improve your own understanding of your anatomy or to work on building your own programmes, or (why most of us do it) to tell people to do some insane exercise and watch them suffer? Well check this blog on what is required and what steps are needed to take it to that level.