Newsletter: March 2021
By: Elemental Fitness elementalfitness, personaltrainingleeds, kickboxingleeds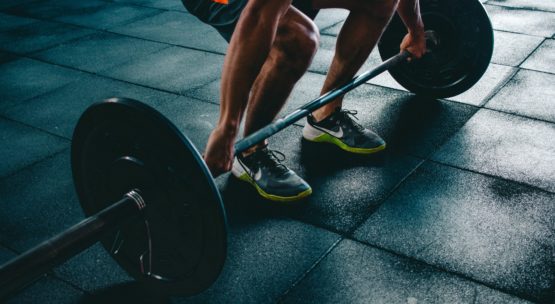 Boy do we have some exciting news to share with you, along with an end in sight to this pandemic and the world returning to 'the before times' the Elemental Fitness team have something big news to share with you all.
Eagle eyed will have noticed that Elemental Fitness didn't have a Newsletter for January or February. First off apologies, as you will be aware, we have been closed for some time and we have gone through changes to keep us going through the pandemic.
However rest assured when we re-open we will be hitting the ground running with some awesome new things!!
With lockdowns and gyms being closed for nearly 75% of the last year it has been a time for many to change their habits with training.
The good news is those that have been missing classes or not being able to train face-to-face with a personal trainer will not need to wait much longer. Please read our earlier article Covid-19 Our Services & The New 4 Step Plan for further information.
The Elemental Fitness Team are always trying to improve its services and their approach to health and fitness in the community. Therefore, as many of you will have heard last year, we are going to be introducing Elemental Fitness Online to the Elemental Fitness umbrella :)

Elemental Fitness Online is a chance to provide an efficient service to everyone that wants to begin training under the Elemental Fitness brand, including those that may not have access to our facilities yet want to train with us.
What to expect from the development of Elemental Fitness Online?
We are in the early stages but we have the following services to roll out over 2021 to help you start or continue your fitness journey from the comfort of your phone via the existing MY PT Hub app.

- Online training programs
- On demand video routines
- Nutrition plans
- Full training packages
- Support from the EF team and a like minded community

- Integration of fitness trackers


We are excited about introducing Elemental Fitness Online and hope you all love it as much as we do. We are confident it will be a great success and look forwards to expanding our reach in this new area - Elemental Fitness Online is that next step.
More information will follow in the coming weeks.
Elemental Fitness Challenge
As the facility is currently closed Elemental Fitness challenges have simmered slightly. They will return with a bang when we re-open so you can all return to some friendly competition whilst your personal trainer marks your performance and positions you on the leader board. We can't wait for the new rivalries!
Did you know we have an archive of fun, interesting fact filled blogs that give an insight to the world of fitness and martial arts.
Ever wondered what a kickboxer's diet consists of? Perhaps you need a list of ten exercises to help build leg strength? Check our blog page to find out all this and much more.
Furthermore, if you have an interesting topic you want to share then please get in touch with us at [email protected] and you blog could be on our page!
Offers

Discounts on block sessions and bootcamps as well as easy monthly payments to spread out cost.

Also become a member of the EKA and get an extra discount on 1-2-1 sessions.