Newsletter March 2019
By: Elemental Fitness Ltd blog, Newsletter, march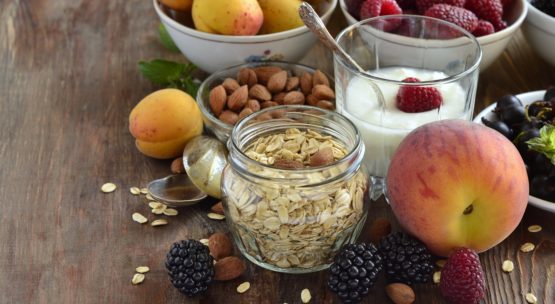 Nearly there now. March is the time of year we see the little glimpse of spring and hope of a lovely summer to come. This means training even harder with the prospect of prepping your bodies for those long glorious days of barbeques and sun lounging. Elemental Fitness and the EKA have you covered with classes that run 5 days a week Monday to Thursday evenings and Saturday afternoon and personal training whenever it suits you. There is no excuse for getting sweaty before the heatwave finally comes.
!!The top positions are in for February Challenge!!
First place is Stewart Clark with a score of 19.17 in second is Tom Clark with a score of 18.20 and third is Justin Williams with a score of 16.03. Check out all the final positions here on the challenge page.
Well done to all that participated and good luck in the March challenge.Here is where you will find all results throughout 2018 and the previous year's winners.
March's challenge has been complied into and intense calisthenics workout that will test your body strength and endurance. You'll be doing several variations of a press-ups, squats, lunges and mountain climbers as you race through this timed circuit.
With it being a full body workout, it will require strategy to know when to pace and when to push. For the full workout and list of challenge specific rules click here to be taken to the Ele(mental) Fitness Circuit leader-board page.

The changes to the Elemental Boot-camp should be a welcome one for members.
First of we changed the name to Elemental Circuits to reflect the class more closely. With that we have also dropped price to coincide with the EKA classes meaning a single class will be £6 for adults (18+) and £5 for children (17 and under).
They will bridge the gap for those looking for a good fitness class but are not interested in the martial arts.

The Elemental Fitness Circuits (or EFC for short, or not, as we've never called it that ourselves) won't be a chore for you. It gets your weekend started, gets you moving and grooving and preps you for the working week ahead. Sanaa can increase your strength with tailored resistance workouts. Improve your cardio with her motivational teaching style and make you forget about those past years of slogging away on a treadmill for a couple of weeks before giving in and all this before lunch time!
Interested in making a better you not and not a new you, then email Sanaa at sanaakhan@elemental-fitness.com.
Another School Gets the EF Treatment
Lane End Primary is now getting after school kickboxing classes from the EF team. This makes it the fourth school to do the after-school club and the sixth school that Elemental Fitness is affiliated with.
The kids are enjoying their classes and are starting to make little ninjas of themselves. Elemental Fitness hope to keep this club up and running and build on improving the lifestyle of these children through extracurricular activity. Elemental Fitness are always wanting to build their relations with local schools to improve the futures of many children – do you know of any schools that might be interested in the gaining the expertise of the team at Elemental Fitness? Let us know by emailing info@elemental-fitness.com

Catch up on some interesting topics among other things our staff and clients have written about.

Discounts for block bookings, direct debits and claim back VAT through a business!