Newsletter January 2020
By: Elemental Fitness Ltd kickboxingleeds, Newsletter, january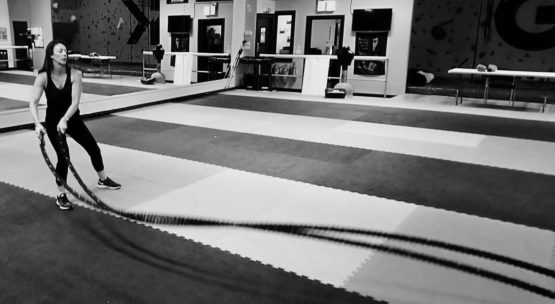 Happy New Year. Welcome to 2020. How many have stuck to their New Year resolution? Well done if you have, do not worry if you have not. There is always time to start improving yourself at any point in the year, you do not have to wait for the clock to strike midnight to do it.
!!The top positions are in for December Challenge!!
First place is Justin Williams completing 161m, in second is Martyn Lee completing 140m, and third is Ben Turpin completing 120m. Check out all the final positions here on the challenge page.

Well done to all that participated and good luck in the January challenge. Here is where you will find all results throughout 2019 and the previous year's winners.
Drum roll please… in third place for 2019 with 121 points we have Stewart Clark, in second with 140 points is Martyn Lee and inching away in first place with 146 points is the champion of 2019 - Tom Clark!
Well done and well deserved. You guys will recieve your special Elemental FItness T-shirt when you're next in and some goodies for all the hard work!
To kick off 2020 we will be keeping it simple and going official with the 1.5-mile (2.4-km) Cooper Run on the new treadmill set-up in the gym.
An indusrty-standard test and a simple challenge that will give clients an insight to their performance and physical fitness levels.
Get in shape for 2020!
We like to be as accessible as possible and offer the most affordable personal training around. With an extensive amount of equipment which can really give the edge to your training sessions.
We are also classed as a private gym as opposed to an open one (think your PureGyms and David Lloyds). This combined with insurance and the aforementioned equipment we have started looking into controlling the gym area a little more to prevent excessive wear and tear of equipment and reducing the risk of accidents.
The only time that the gym/weights area will be in sue is under the supervision of personal trainers and those that have paid for their 1-2-1 PT sessions.
Thank you for understanding and keeping Elemental Fitness the best place to train!
It has been a big year for Elemental Fitness. Both David and James have been working tirelessly on improving the business and services for clients.
We had started to expand the business with more staff. Currently we now have 3 full time personal trainers – David, James and new staff member Chris. All have been working tirelessly to improve all aspects of EF and can't wait to push it harder in 2020
We revamped the gym with a whole new weights area and a truck load more equipment including many more weights (enough to satisfy certain clients that like to lift big), three new resistance machines (or some would call torture machines…tomato, tamata) and countless other things to push clients in their session.
It was a great year of ups and downs and we look forward to all things planned for 2020.
What a turnout! 20+ personal training clients and club members coming together to celebrate the end of the year and Christmas in fashion – if the fashion was copious amounts of alcoholic beverages consumed so fast it was going out of fashion.
All joking (and James' inebriation) aside it was great to see everybody let their hair down and just enjoy each other's company – you don't get this sort of persoanl touch with a gym membership at any other big branded gyms.
Did you know we have an archive of fun, interesting fact filled blogs that give an insight to the world of fitness and martial arts.
Ever wondered what a kickboxer's diet consists of? Perhaps you need a list of ten exercises to help build leg strength? Check our blog page to find out all this and much more

To start off 2020 we have an enticing offer to get you a head-start into your New Year resolution. In January all new customers to Elemental Fitness will receive the 10% discount on blocking ten sessions as well as 1 session free – Saving you £58.00
Want to go even further and really go for it in the new year? Then block book 20 sessions and receive 20% and 2 free sessions saving a massive £174.00!
Standard session rate of £29.00
If you are a loyal client, we also have an offer for you too. Give your training a boost with 30% 20 sessions saving £174.00!
You could even break this into £140.00 over 3 months to split the cost.
Only available to members on direct debit in addition to their existing arrangement – personal training and club