Newsletter February 2019
By: Elemental Fitness Ltd blog, Newsletter, february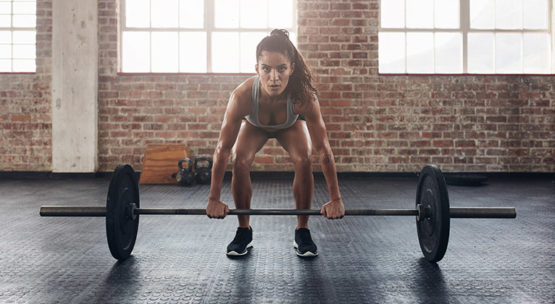 How many have stuck to there New Year resolution? Well done if you have, don't worry if haven't. There is always time to start improving yourself at any point in the year, you don't have to wait for the clock to strike midnight to do it!
!!The top positions are in for January Challenge!!
First place is Kerry Berry with a time of 5:15.38, in second is Gavin Morrison with a time of 4:09.97 and third is Keith Hill with a time of 3:22.22. Check out all the final positions here on the challenge page.
Well done to all that participated and good luck in the January challenge. Here is where you will find all results throughout 2018 and the previous year's winners.
As We are already on the nostalgia train with the repeat of the 2017 March Challenge as last months challenge… albeit with a twist. Let's keep going and get off at the next stop with a more intense version of the Leg Press challenge from January 2018.
This time lets see if we can test client's symmetry with the single leg press. If anything, it should be easier as you'll only have to worry about one leg at a time instead of two!
For the full list of rules and warm-up to prepare you for the challenge head there now to get a 'leg up' on everyone else… no? bad pun?... I'll let myself out.
After Tom Clark and Keith Hill got joint first place in the 2018 challenges, we had to hold a special 'Mega Challenge' in January to decide who gets top, as we can only have one winner!
There were three challenges one they each did best in and one that was considered hard for both. These were the 3km uphill run from June 2018, chest press ladder from March 2018, and sled push September 2018.
In the end Keith took victory completing all three challenges in 30 minutes and 39 seconds with Tom finishing off in 32 minutes. This means top three places for all of 2018 go to –
First – Keith Hill with 162 Points
Second – Tom Clark with 155 Points
Third – Martyn Lee with 122 Points
Full prizes are yet to be announced but all three will receive there custom 2018 challenge T-shirts. If you want to see where you placed for all of 2018 go to the Elemental fitness Challenge page now to see every single year and challenge, we have done so far!
A massive well done to all that participated in all last year's challenges, there was some impressive improvements from all, with personal bests being smashed almost daily. Good luck for 2019!
We finally have more weights to help clients push pass their limits, one client, Justin Williams, who has done well in increasing his deadlift over the past year.
With these weights we can improve clientele strength and endurance better than before, especially as more people are encompassing the benefits of weight training to increase their potential in weight loss and toning.

Mix this in with James' qualification in Advanced Resistance Training and David's BSc (hons) in Sports, Health, Exercise and Nutrition expect to see increased gains and muscle pump more than ever before! Book a session now to start your journey into resistance training and see the full list of benefits on our website.

It was bound to happen, everyone says they are going to make a change on the 1st of January after all with the phrase – 'new year, new me'
It doesn't have to be the same as the other years though. This time you will commit. Why? Because your coming to the Elemental Fitness Bootcamps, run by Sanaa Khan - competition winning, fitness fanatic, all round 'badass' and fully qualified personal trainer Sanaa 'Khanage' Khan.

It is good to see this start making some traction and gain more members and we are always happy to see you guys enjoying yourself and getting fit at the same time. You see, this is what will help you keep that New Years Resolution.

The Elemental Fitness Bootcamp (or EFB for short, or not as we've never called it that ourselves) won't be a chore for you. It gets your weekend started, gets you moving and grooving and preps you for the working week ahead. Sanaa can increase your strength with tailored resistance workouts. Improve your cardio with her motivational teaching style and make you forget about those past years of slogging away on a treadmill for a couple of weeks before giving in and all this before lunch time!

Interested in making a better you not and not a new you, then email Sanaa at sanaakhan@elemental-fitness.com or click here to get in touch another way.

Catch up on some interesting topics among other things our staff and clients have written about.
Last month we had James talk us throughthe good and bad of alcohol and why moderation is key to living healthy.
Discounts for block bookings, direct debits and claim back VAT through a business!