Newsletter: December 2020
Newsletter: December 2020
By: Elemental Fitness Ltd elementalfitness, kickboxingleeds, personaltrainingleeds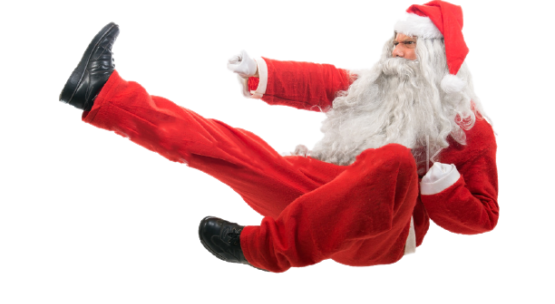 Okay, we have just done lockdown number 2. We have news that a vaccine is imminent and 2020 is finally ending. What a year it has been, a crazy rollercoaster of anything bad that could happen probably did happen.
However, as a country we have come through to the other side and will hopefully look back on 2020 and reflect on how we can learn from it. On a smaller scale it has taught the team at Elemental Fitness that its members and clients are loyal, authentic people that have stuck by the business and helped it through where other small business, unfortunately, have failed.
We are lucky to still be here and plan on improving Elemental Fitness and the EKA throughout 2021, thank you!
This challenge was meant to be one of the hardest challenges yet. Then 3 days into it we had lockdown number 2. Normally we would've chalked it up as bad luck and started a new challenge in December however…
… James didn't want to give up on the challenge he worked so hard to make all the EF clients do. He was looking forward to their pain and torment and if he had one Christmas wish it would be to inflict severe muscles soreness on all he can – can't we let him have this one especially after they year we've all had?
Interested in filling some Xmas stockings? Want to gift that martial arts fanatic in your life with top quality equipment? Then speak to the EF team and see what we can do for you to make this Christmas special - and unlike the PS5 we will have it in stock!
Last months Newsletter stated that the new MyPTHub app will be going through a test phase and hopefully rolled out by the new year. Lockdown 2 saw a slow down on this progress, but the test phase has gone well with some good feedback. We still aim to have it out by the start of next year hopefully by February. Something to look forward to after the year we have had.
With only just having a month from PT sessions we are already thinking of taking a break. However, this is a well needed break for families to come together after all that has happened throughout the year and try start 2021 fresh. Elemental Fitness will close on Wednesday December 23rd and reopen on Saturday 2nd January.
Did you know we have an archive of fun, interesting fact filled blogs that give an insight to the world of fitness and martial arts.
Ever wondered what a kickboxer's diet consists of? Perhaps you need a list of ten exercises to help build leg strength? Check our blog page to find out all this and much more.
!! Early Bird Special !! A full 30% off 20 sessions when booked by December 23rd.
Discounts on block sessions and bootcamps as well as easy monthly payments to spread out cost.
Also become a member of the EKA and get an extra discount on 1-2-1 sessions