Newsletter: April 2021
By: Elemental Fitness Ltd elementalfitness, kickboxingleeds, personaltrainingleeds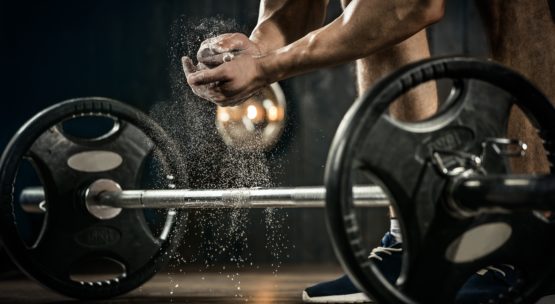 Not long now before Elemental Fitness and the EKA opens its doors again. Did you miss us? We certainly missed you guys – and it's not just because we miss making you do an unbelievable amount of core work to just watch you sweat…although that does play a big part of it.
We have a lot to discuss this month with opening, the newly anticipated Elemental Fitness Online and much more – let's get to it!
We are yet to hear anything regarding gyms being able to open their doors again. More news is set to be announced on April 5th (not long, fingers crossed) and what capacity we can start training.
We have the full break down here with our four step plan on what is current information.
In the meantime, we do have the new online training programs that are set to be live in the coming weeks through our new app to keep you busy or potentially start a new fitness journey based entirely online.
In last month's newsletter we announced the new way of training through Elemental Fitness Online. Rather than repeat ourselves, here we want to share a little on why made us decide this step for Elemental Fitness.
We have encountered many who's caution has altered how they approach being amongst others. Essentially feeling safer when they keep distance and only travel when necessary – which currently is how everyone should be living. However, they will continue this practice after lockdowns to a certain extent, which is a fine reason to make one feel safer.

Due to this mentality, establishments (such as gyms) will be different, and this isn't different in a bad way, just different. At Elemental Fitness we pride on our accessibility, not being a strict tradition marital arts academy or a gym where it is the biggest, hefty dudes throwing weights around like the opening scene from 2001: A Space Odyssey.

With more of us having easy access to things online (which was always a thing – it's just more prevalent now) meant we wanted to be inclusive for all ways of current living and having access to easy online training is a no brainer.

For all information on Elemental Fitness Online and why it is a great new way to train, check out the online training page now.
EF Challenge

In the new year we planned for an easy return to the Elemental Fitness Challenges. Due to the third lockdown, we were open a full 2 days which meant we didn't get to try out January challenge.
With the plan to be open from April 12th we will try once again to attempt the challenge here is a quick reminder: A simple set of exercises and work on a simple goal of most reps. So… January April challenge will be as many diamond/standard/wide press-ups as possible.
Simple.
Taking Care of Your Details
Elemental Fitness in now affiliated with the ICO (Information Commissioner's office) to ensure we are following our legal responsibilities to protect our clients and their date. The ICO's role is to operate for the individual's rights when it comes to their information, whether that be with guidelines and understanding to legal advice.
This is one of the many steps we take to ensure all aspects of Elemental Fitness are run efficiently and in a professional manner, from data protection to, more recently, procedures to ensure safety in a global pandemic. Here you can learn more about how the ICO works.
Not a recent blog but an interesting one. here are 4 reasons to why strength training is key to helping arthritis.
If you liked that then check out our blog page for even more interesting reads. Perhaps you have something you want to write about? we would love to have it on our page just get in touch through [email protected]
!! New Discounted Dumbbell Workouts !!
Working out from home due to lockdown, or maybe you just prefer training and then being able to collapse in the comfort of your own living room, then this 20-week program has you covered – check it out now