How long should you have a personal trainer for?
How long should you have a personal trainer for?
By: James Hutchinson PT, fitness, programme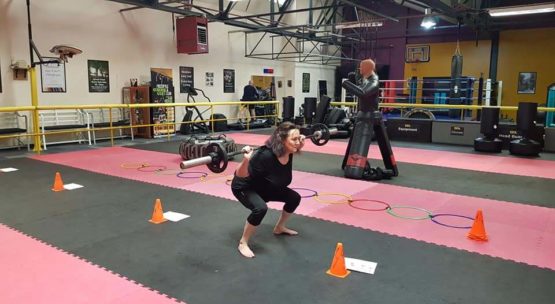 How long should you have a personal trainer for?
A personal trainer will help you to reach your goals in a shorter amount of time. However, asking how long to have a personal trainer for is almost an impossible question to answer because everyone is different and has different needs. It depends on whether the individual is a beginner to exercise, if they are overweight or suffering an injury. There are many factors to consider when determining how long a program with a personal trainer should last for.
Personal circumstance is also a big factor. Most people have other commitments in life, work, family etc. It could also come down to budget. It's all about the individual.
But what is important is to have some structure when training. For instance, training for one hour per week with your trainer is good, but not doing any other exercise outside of this is going to make it a little more difficult and will take longer to reach your goal. Similarly training for one week then leaving it several weeks before training again will slow progress.
It could take between 6 weeks to 6 months depending on the individual's progress, time, dedication and budget. The most important thing is to agree a plan, some structure to your training and an end goal. The SMART goal approach is very useful and relevant when planning a session with a personal trainer. These are:
1. SPECIFIC
2. MEASURABLE
3. ACHIEVABLE
4. RELEVANT
5. TIME-BOUND
By following these principles, working closely with your personal trainer and keeping a consistency to your training you will be able to reach your fitness goal and achieve success sooner than you think.
Elemental Fitness is aware everyone is different and has different needs. We have a range of personal trainers with different skill-sets including kickboxing and strength and conditioning. Whether you are wanting to learn a martial art or want to lose weight and tone up, Elemental has the solution.
I will give a case study of an overweight male client who wants to lose one stone of fat. We would sit down with the client first and find out about his needs, goals, lifestyle and barriers to fitness. We would then provide advice, education and a realistic goal. We would take detailed measurements including BMI, blood pressure, BMR etc.
In this case we would recommend a twenty session package to the client attending twice a week. We would then make adjustments as required, depending on the client's progress. In this case to be realistic with twenty sessions over ten weeks we would aim to lose around 2% body fat in the time frame we have with the client.
To conclude, when attempting to answer the question 'how long should you have a personal trainer for?' you need to consider the many variables in this. It all depends on the client's current lifestyle, budget, commitments, goals and realistic objectives.
RECEIVE 50% OFF OF PERSONAL TRAINING WHEN YOU BLOCK BOOK 10 SESSIONS WITH JAMES HUTCHINSON AT ELEMENTAL! JUST QUOTE ELEMENTALJ2019