Gaining work experience in our personal training Leeds studio
Gaining work experience in our personal training Leeds studio
By: Elsie Harris personaltrainingleeds, workplacement, trinityandallsaintsleeds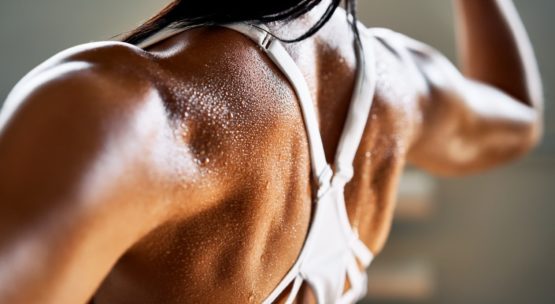 I'm Elsie Harris and I'm 23 years old. I'm a second-year student at Leeds Trinity University and I'm studying Exercise, Health and Nutrition. As part of my course, I have to complete a 6-week work placement at a professional organisation that's related to my degree, and I have chosen to do this at Elemental Fitness.
What made you want to work with Elemental Fitness?
Elemental Fitness caught my eye when searching for placements as it looked like a company that was most related to my degree and therefore could get the best out of it. A big interest of mine is nutrition and I noticed on the website they have a food intake and nutrition section. This is something I'm confident that I can contribute to, another reason why I wanted to work with Elemental Fitness. From me doing this I can hopefully help and improve this specific aspect of their company, and it can benefit them as well as me and provide me with more experience.
How are you going to help Elemental Fitness?
As mentioned above, I can be of help to the nutrition side of the company and build a bigger platform for this area, where clients can feel more comfortable and trusted when given nutritional advice to help their goals. I can do this by bringing more ideas to the table, help create meal plans and ensure that the nutritional advice given is accurate and will benefit the client. On top of this, I can use my already found skills of social media to help grow the company's online presence, which in turn can massively help them overall and become more known.
What qualifications & experience do you have?
I'm studying Exercise, Health and Nutrition at university so a lot of my experience and knowledge comes from my degree. I have a gym instructor and a personal trainer qualification that I completed as part of this degree in first and second year. On top of this I go to the gym regularly and have done for a few years, so this has allowed me to become experienced in the gym and increase my gym knowledge, as well as nutrition as I like to be mindful of what I'm consuming to help achieve my goals. In relation to social media, I have a fitness Instagram account that I post frequently on. From having this account, I'm aware of how it works and how to engage the correct audience, which will be of benefit to me when doing social media tasks.
What do you hope to achieve from your work placement?
From doing this placement I hope to build on my knowledge of nutrition and fitness and to get extra hands on, as well as online and office experience. By having this experience, it will help me when applying for future jobs and will also come in handy with my own gym progress and nutrition knowledge, which I can use to help others too. As I will be in a professional environment, I hope to also improve my general skills and I will become more confident in other aspects of the job such as admin work and communication skills.
Can you create meal plans?
I can create brief meal plans for individuals and can offer nutritional advice to help towards achieving their goals. From my course so far, as well as my personal research and self-learning, I'm aware of the types of foods to eat and consume to support gym progress, which will be a big help when needing to create meal plans.

What is your favourite exercise?
The exercise I enjoy doing the most in the gym is RDL's for legs and lateral pull downs for upper body. These are always part of my session when training as I feel I'm the most confident in them and they are exercises that target multiple muscle groups, so therefore I get the best out of the session.
What do you like to do away from the gym?
When I'm not at the gym I like to cook and bake, I tend to cook all my meals as I enjoy it and find it therapeutic. On top of this I like to create content for my fitness Instagram account that I do for fun. I also enjoy reading and try to read as much as I can.
To conclude, I'm completing a work placement at Elemental Fitness in which I hope to help and contribute with the nutrition aspect of the company, as well as the practical and social media side too. I hope to increase my skills and knowledge in both nutrition and fitness from this placement, on top of general skills that will help with future job applications when graduating.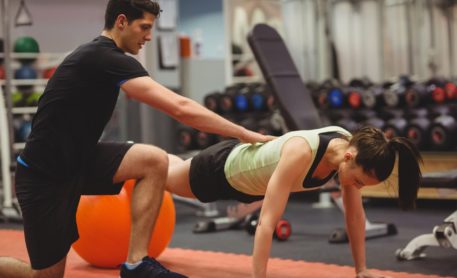 How do I become a personal trainer?
Interested in becoming a personal trainer? Find out how here.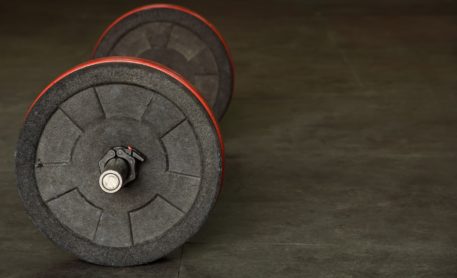 Gym & Studio Hire
Already a coach or trainer and need space? Receive support from Elemental Fitness today.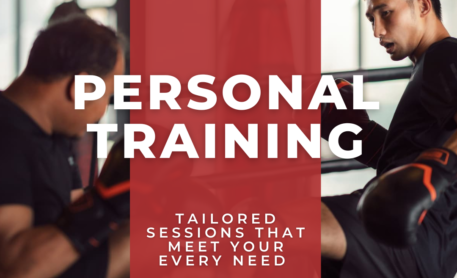 20% off your first session
Book your personal training induction, receive a free online dumbbell program and receive 20% off. No strings, no commitment, just great training.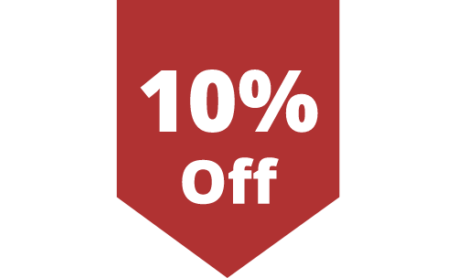 10% off 10 Personal Training Sessions
Book 10 personal training sessions and receive 10% off!