How do I become a personal trainer?
How do I become a personal trainer?
By: Elemental Fitness Ltd gymhire, personaltrainingleeds, personaltrainersleeds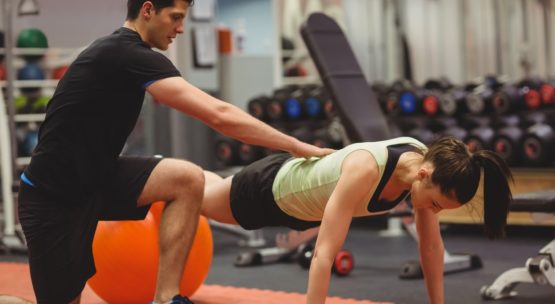 ​How to become a Personal Trainer
Embarking on a new career is always a tough and terrifying decision to make, but one that can be extremely rewarding if you are doing it for the right reasons and enter it with the right mindset. After 10 years working in hospitality, I'd decided I'd had enough and decided to pursue a more rewarding career. I chose to make the leap into personal training. Over the last decade I had made significant improvements to my own health and wellbeing through martial arts training and exercise and wanted to help other people make those same changes. I have found my journey to becoming a personal trainer to be challenging but deeply rewarding with huge job satisfaction. So where do you start?

Firstly you need to make sure that personal training is the right career for you. Personal training isn't just about getting people to lift weights or run on a treadmill, it's about helping people reach their fitness goals and improve their lives. You will need to be a great communicator, motivating, enthusiastic and passionate about health and fitness. You will need a positive outlook and be empathetic. It's very unlikely you will be working a 9 – 5 job. People need to train outside of their own working hours, often early mornings or in the evening and at weekends. Speak to people in the industry to get a feel for what a career in the fitness industry is really like.
So you have decided becoming a PT is the right choice for you. What now? To work as a personal trainer in the UK, you will need to be qualified to at least Level 3 Diploma in Personal Training. There are a myriad of companies offering these qualifications. Some are more reputable and thorough than others, so again do your research. Pick a provider that has a good reputation and whose qualifications are recognised by CIMPSA (Chartered Institute for the Management of Sport and Physical Activity) and REPS (Register of Exercise Professionals). Read online reviews and testimonials and again speak to people in the industry, see who they used or recommend. Level 3 is the minimum, but you don't have to stop there. Qualifying as a Level 4 Personal Trainer can open doors to other areas such as GP Referrals, Back pain specialist and lead to more lucrative opportunities.
It is highly recommended to get insurance in place once you are qualified. Liability insurance covers the costs if a client is injured and suffers loss of earnings, physical or mental well being and any costs related to the recovery of the injured party. Without insurance in place these costs would need to be covered by yourself!
Employed or Self Employed
There are many options for how you can train your clients. Remotely, writing programmes for them and checking in with them, online training sessions, training them in their homes or face to face in the gym. If you are considering face to face training you can choose to go down the self-employed route or find a gym to work for. Each has it's pros and cons.
Being self-employed will eventually give you more flexibility over your work schedule. Although until you have a sizeable client base, you may find you need to be more flexible at first. The hourly rate is generally better as you are not paying a cut to the gym, and you can choose your own rates, however you are only paid for the hours you are training clients and there is no holiday or sick pay and you are responsible for your own taxes!
You will also need to consider where you will train clients if you plan to run face to face sessions. Many gyms will hire facilities out. Here at Elemental Fitness, our gym can be hired by trainers on a pay as you go hourly basis or unlimited use for a set monthly fee. The floor can also be hired for group classes.
Being self employed also means you will need to find your own clients, and do your own marketing and promotion.
Finding a gym to work for can mean a guaranteed salary every month, holiday and sick pay. The gym are more likely to find clients and market and promote services as it is in their best interests. You will have less control over the hours you work though, and the hourly rate will be less favourable.
So to summarise, do some research, get qualified, get insured, decide on an employment route and start changing people's lives!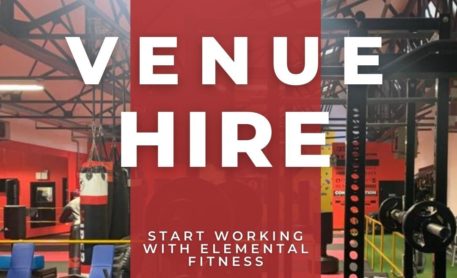 Start Hiring our facilities
Contact us to speak about hiring our facility for personal training, one to one sports coaching and group classes.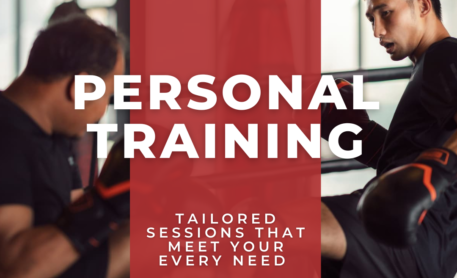 20% off your first session
Book your personal training induction, receive a free online dumbbell program and receive 20% off. No strings, no commitment, just great training.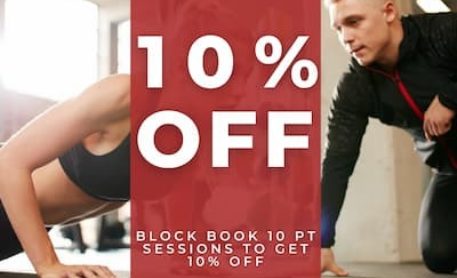 10% off 10 Personal Training Sessions
Book 10 personal training sessions and receive 10% off!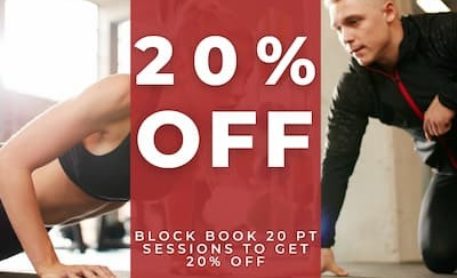 20% off 20 Personal Training Sessions
Book 20 personal training sessions and receive 20% off!