Elemental Fitness is welcoming our new apprentice Ryan Butler!
Elemental Fitness is welcoming our new apprentice Ryan Butler!
By: Ryan Butler Apprentice, Blackbelt, PT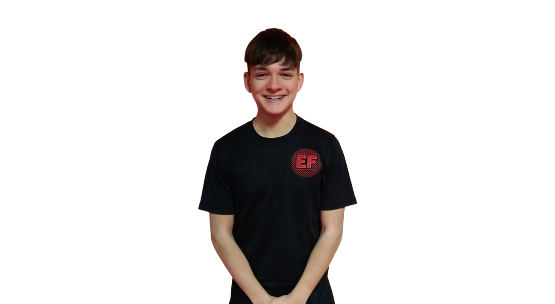 HELLO TO OUR NEW APPRENTICE RYAN BUTLER!
We're going to ask you a few questions so all of our members can get to know you as well as we do :)
First things first, how old are you?
WHAT'S YOUR FITNESS SPECIALITY?
I am currently a 1st Dan Black Belt in freestyle karate and kickboxing and I am working towards my 2nd Dan in 2020. I am studying for my NVQ level 3 in personal training and once qualified I will specialise in personal training alongside teaching kickboxing.
Wow, 16 and a black belt? Pretty cool. Tell us more!
I joined Elemental Kickboxing at the age of 11 at the back end of 2013 and I achieved my 1st Dan Black Belt at the age of 14 in 2018. I have loved every second of it since joining. I am now doing an apprenticeship in becoming a PT on a 3-year course.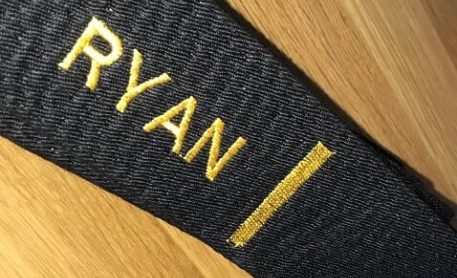 "Kickboxing taught me many things: discipline, mental and physical strength, teamwork and self-control. From then on, I knew this was the sport for me."
From a young age, I never really knew what I wanted to do as a career after school until I chose BTEC sport as an option in high school. It clicked that this was the correct path to follow as a result of how much I enjoyed doing the course. All along I kept saying to myself that I wanted to be a footballer, but that idea was shown a red card (do you see what I did there 😉) - my football team couldn't carry on as we didn't have the numbers to play. This then changed when I started doing kickboxing which I originally started to improve my confidence.
WHAT MADE YOU WANT TO BECOME A PT?
I think the main reason why I want to become a PT is because I want to be a part of the success that David and James have created in this business. When I first started kickboxing, the club was nothing compared to what it is now. David has transformed his business into something special, and me seeing what you can do with a limited amount of staff and a floor space is inspiring - I would like to help improve the business even further.

I am currently the lead instructor of the children's classes here at Elemental Kickboxing and I am currently doing my level 2 fitness and instructing apprenticeship which will help towards my studies in becoming a PT.
WHAT QUALIFICATIONS DO YOU HAVE?
Currently I am doing an apprenticeship in level 2 fitness and instructing for the first year and as part of this I am overseeing our current PT's sessions with clients to get a feel of how things work in this industry. Once this course is completed then I will be studying towards my NVQ level 3 in personal training for 2 years so that I can take clients of my own.
At school I studied BTEC sport, so I have a general understanding of what I need to do for this course. At the end of the BTEC, I came out of school with a Level 2 Distinction* which is the highest grade possible. It's safe to say I surprised myself.
FAVOURITE EXERCISES?
Personally, my favourite exercises are: legs, legs and guess what? More legs! Being a kickboxer, you need your legs most of the time to either stun your opponent or to push them away. I do like doing upper body exercises, but I don't focus on them. I shouldn't, but I do them here and there whenever I feel like it. My favourite leg exercise is either the back squat or the leg press. So simple yet so effective. My favourite upper body exercise has got to be either pull ups or the bicep curl although it may not look it…. And, for James Clark, you've got to love chest!
WHAT DO YOU LIKE TO DO AWAY FROM THE GYM?
When I am away from the gym, I like to stuff my face with food, binge watch Netflix and go on the PlayStation. So good for you (not)! My favourite movie has got to be The Fast and Furious franchise! I love listening to music in my spare time and did I mention eating? Because I love food! My favourite food is either pasta or a massive roast dinner and you've made me hungry talking about this…
OVERALL, WHAT ARE YOU LOOKING FORWARD TO MOST WITH US?
I am really looking forward to seeing what the future brings here at Elemental Fitness as it has come so far with David and James, but I would like to see how I can help the business grow further. In 5 years', time I would like to be employed at Elemental Fitness as a fully qualified PT and taking clients of my own leaving David to run the business side of things so we can be ahead of everything all the time.
Anything else?
In the nearly 6 years of being with this club I have transformed massively as a person. From my confidence to my physical abilities I have come so far, and it is all because of the staff here at Elemental Fitness and the warm, caring atmosphere that the club gives you. Like I said earlier, I started kickboxing to help improve my confidence as I wouldn't even pick up the phone and talk to new people but here I am now thinking about becoming a PT where I might have to assess new clients who I have never seen or spoken to before but that seems normal now and I have no concerns in doing so.
If you want to try a new sport then please come down to Elemental kickboxing and just give it a go, everyone will look after you and make you feel welcome as that is the vibe you get from this club. If you want to improve on your personal fitness and capabilities, then try Elemental Fitness as it has everything in store for you.
Awesome words, Ryan – thanks for sharing. We look forward to the years ahead.