COVID-19 Our Services from 19.07.21
COVID-19 Our Services from 19.07.21
By: Elemental Fitness elementalfitness, personaltrainingleeds, covid19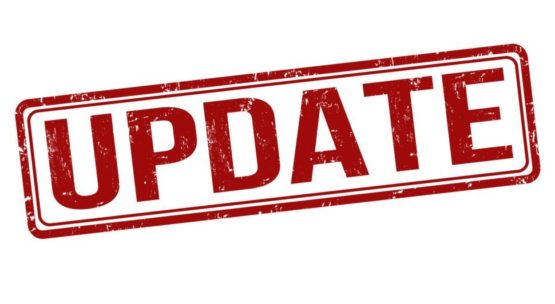 As of 19.07.21 the UK will be entering the final step of its original 4 step plan.
We appreciate this may be an unnerving time for some therefore we have put together our latest update to offer reassurance to members, and what we plan to do whilst we return to normality.
In summary the latest announcement said restrictions will be lifted and at this stage, no masks or social distancing will be required by law in the majority of settings. The removal of the bubble system with no capacity limits on gatherings. Scientists have foreseen a rise in cases and this has all been taken into account when making their decision to go ahead with ' freedom day' on July 19th, which also aligns with school holidays and therefore reduces the risk of cross-contamination in those not yet vaccinated. As a government they do recommend people wear face-covering in crowded and enclosed spaces and will continue to keep a tough border policy on red list countries as well as continuing to operate the track and trace policy where positive readings will require people to isolate by law.
In terms of how we will continue to run as a business we will continue to implement many of our Covid-19 procedures such as our cleaning procedures and the offering of cleaning and hand sanitising stations around the facility. We will continue to use our ventilation system to increase the flow of air throughout the facility and monitor our risk assessments. We will be encouraging spectators to wear their masks when entering and waiting in the facility to help reduce the spread of Covid-19 for a further 3 months.
Regarding training at the club, we plan to lift all restrictions on training methods. After consideration we have decided to keep group classes to a maximum of 15 members per group until further notice. Instructors will be advised to maintain distance from their students when they can but we will be reintroducing partner work such as pads drills (at all classes when appropriate) and light continuous sparring (Thursdays 6pm class only) from w/c 19.07.21 to begin with.
As previously, should a member need to self-isolate or not attend classes due to the Coronavirus (Covid-19) outbreak please follow our existing Covid-19 procedures. Please email a member of our team on [email protected] letting us know to help us manage your request.

Our Covid-19 procedures will be revised over the coming weeks and we plan to relook at the steps taken by 31.10.21.

We hope this gives you all the information you need to continue your training with us. We aim to return to normal as safely as possible whilst taking steps to reduce the risk of the spread/positive Covid-19 case within the facility, future class closures or potential Covid-19 claims.
Healthy regards, the EKA team