Asda launched new 'sort by' filter AND WE LOVE IT!
By: Megan Lancaster ASDA, sort, gamechanger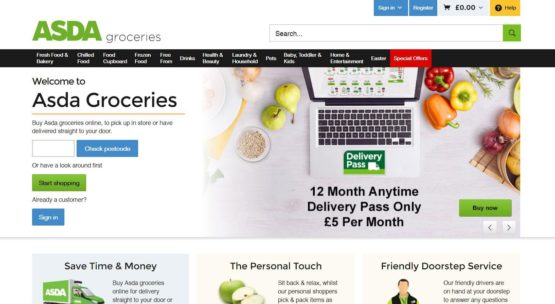 Game changer alert!
How many times have you wanted to order food online but hated that you had to do two whole clicks on to each item JUST to know which is best for you; which has the least carbs out of those cheat day SF chicken pieces, which ice cream has the least sugar and fat, and which meat has the most protein? You end up clicking a hundred before making one decision and before you know it it's 3pm on a Sunday blue moon in march when you started searching last January*. *this never happened to us although we've heard stories.
So, all this excitement BECAUSE you can now 'sort by' unconventional methods on Asda's grocery website – not just the price! Most food grocery sites go for the 'sort by a-z', 'sort by ascending' K approach *boring* - we LOVE the new approach Asda! Macro matching galore!
Need to know how much protein is in your food? Carbs? Sugar?
Find it hard going through each and every one online? Say no more!
You can now sort your searches by low to high sugar, salt, fat, carbs, protein, fibre, kcals and saturated fats – a real motvational boost to sorting your macros or tracking your food.
Asda also introduced an allergy requirement filter back in 2018 – an idea pushed by Asda's online grocery development manager, Dan Owens, giving people the ability to shop online faster and easier, especially those who suffer with allergies, intolerances or just follow a specific diet. Ace!
Although the allergy requirement filter has been on the site since June 2018, this sort by filter is a game changer! We're not 100% sure of when it was first launched – but now we know where to shop if we're strapped for time and need to shop online – whilst being able to search for info on amounts of protein or salt in any one product, AND have them in a good ol' list – one of the issues in the past for us and our clients is having to go through each shopping item online to determine our macros – just wasn't worth the time.
So in conclusion, ASDA HAS A NEW SORT BY SYSTEM AND IT HAS REVOLUTIONISED THE WAY WE GROCERY SHOP ONLINE – you heard it here first <3