Why choose personal training?
Why choose personal training?
By: James Hutchinson personal training, fitness, advice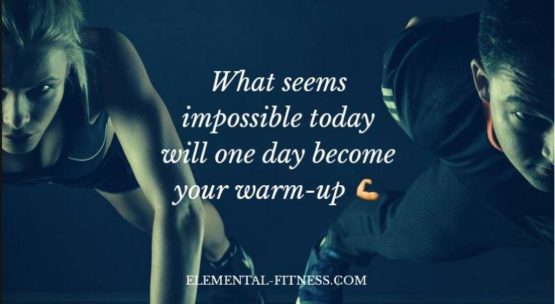 Why choose personal training?
With the support of a personal trainer the gym goer will receive all the help they need to settle into the gym environment. They will get the advice, education and constant motivation to keep coming back to the gym. When people start seeing results with long term benefits and there is an end goal in sight that is achievable it makes a huge difference to a person's physical and mental wellbeing.
I work as a personal trainer at Elemental Fitness and the reason I chose to pursue this career path is because I am passionate about fitness and want to help people to achieve their goals. I remember how I felt when I first went to a gym at a young age. I felt a little insecure and intimidated by the people and the environment. I had an induction and was set a program by one of the fitness instructors but after that I felt a bit out of my depth and wasn't sure how to use a lot of the equipment. I soon lost interest because of this.
I decided to revisit the idea of going to a gym a few years later and gave it a second chance. It paid off the second time thankfully as I worked closely with a personal trainer. He was very patient with me and gave me the right guidance I needed. I reaped the benefits of this and my motivation and interest in training increased.
The idea of being a personal trainer really appealed to me. I decided to research this career path and sought advice. I studied and worked hard to achieve my ambition. I gained a Level 2 Fitness Instructor qualification, a Level 3 Personal Trainer qualification and a Level 3 Coaching Strength and Conditioning for Sport qualification. This really enhanced my skill set and in no time I was working one to one with clients of all ages and with groups of people, helping them to progress.
1.The benefit of having the right guidance
2.They're ahead of the game
3.Learn specialist sports-specific techniques and martial arts from some of the best
4.Diverse range of skills and specialisms
Having that personable approach with gym goers makes all the difference. When you are made to feel welcome and are given the right guidance and advice by someone who is passionate and knowledgeable it makes you feel special. This is my approach with every client I meet. I like to get to know the person, build a rapport, find out their objectives, their likes/dislikes and any barriers to their fitness. I can then develop a programme that best suits their needs.
I am constantly learning and improving my skill set and knowledge in the fitness industry. It is continually growing and advancing both scientifically and technically. I keep up to date with changing methods and approaches to training and nutrition. This is a very beneficial aspect of the role of a personal trainer. In changing times personal trainers need to keep ahead of the game in a competitive industry. Having the knowledgeable and awareness of current trends in training methods, legislation and health and safety is vital.
I am learning a lot here at Elemental Fitness. I have a strong interest in kickboxing and they are helping me to improve my knowledge and ability in this area. At Elemental Fitness all ages and abilities are made to feel welcome. The gym goer, no matter of their age or ability, can rest assured that they will receive a warm welcome here. Our trainers will be with you every step of the way, tracking your progress on a regular basis to ensure your goals are on target and/or achieved. At the same time you can learn a martial art or improve your ability in whatever sport you are interested in.
We offer a range of affordable options to cater for any need. We have a range of instructors who offer one-to-one personal training or group training. Our personal trainers all have different skill sets so whatever your requirement we can help you to achieve that. Some of our trainers are experts in kickboxing and will help you to learn the martial art or incorporate elements of kickboxing into the session which gives it more variety and makes it more fun.
To conclude there are many reasons to choose personal training and it could be the best decision you make. One to one training has proven to boost a client's confidence and motivation, especially in my case. I was in a position at one time where I felt lost in a gym, now I am working in one. At Elemental Fitness our personal trainers will be here to guide you in the right direction so you never feel lost, and you get that personable approach. Our trainers specialise in different areas including kickboxing, strength and conditioning, plyometrics, speed play and weight loss. Whatever your goal one of our trainers will help to support you to achieve it.