Exercise & Lower Back Pain
Exercise & Lower Back Pain
By: Elemental Fitness healthandfitness, Back Pain, Spine Health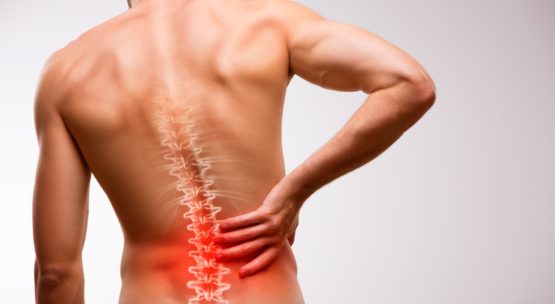 Training with Lower Back Pain
What is Back Pain?
Back Pain is categorized into three areas:
- Non-specific
- Nerve Root
- Specific (spinal pathology)
Around 80% of the UK population suffers with a bad back, and another 80% of those are classed as Non-specific back pain, essentially muscular issues that can be relived with appropriate training. Many get diagnosed incorrectly or not at all and will just accept it as a thing that happens to everyone when they get older.
Symptoms include muscle spasms, difficulty with movement, degrading posture and even problems with lose of feeling in the lower body.
The issues that arise from back pain extends beyond the physiological harm it causes and most feel left in the dark as to how they can alleviate these issues due to a limited understanding on what the main cause is of their back pain.
Living with Back Pain
We have trained many people from many walks of life and can attest to these figures, if not suggest it being even more prevalent among more individuals. Along with the physiological pain it can cause, the psychological issues of pain in the lower back prevent the focus to train effectively to reduce, if not, eliminate the pain, thus creating a vicious cycle.
Around 12 million workdays are lost every year due to musculoskeletal issues in the lower back. These are usually issues that can be easily resolved with the correct treatment. What happens if you don't have the luxury of taking time off or pain has become so bad that daily living has been affected? Worse still, some non-specific low back pain can deteriorate to the point of it being a serious issue that goes beyond getting basic treatment through exercise.
Eliminating Back Pain
If you fit in the camp of non-specific back pain then treatment is simple - appropriate exercise to alleviate symptoms. Easier said than done. Many don't know the route to take when it comes to back pain – Do you rest? Do you try keep active? Do you stop training or carry on through
To give you peace of mind we have now introduced a new Lower Back Pain Treatment Programme. This programme starts off with 2 sessions weekly over 12 weeks. Sessions are with our fully qualified level 4 low back pain specialist, who will work with you every step of the way, tailoring sessions that are specific to the type of pain you are in.
Additionally, you will also receive resources to help you keep on top of treatment outside of the gym and given access to our app and all its functionality to aide you along your journey to better back health.
What Next?
To start improving back issues you have whilst progressing your fitness beyond what you thought you were once capable of then start your treatment programme today here or contact us to learn more.