Training With Lower Back Pain
Training With Lower Back Pain
By: James Clark healthandfitness, Back Pain, Spine Health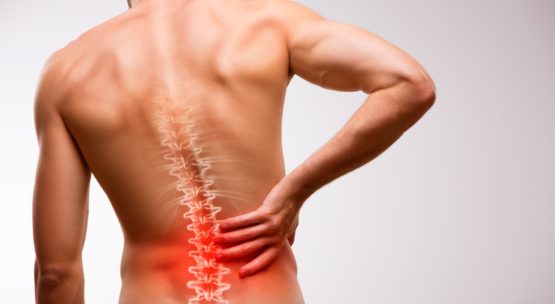 Training with Lower Back Pain
Having a bad back is quite common. Approximately 80% of the UK population suffers with a bad back and another 80% of those are classed as suffering non-specific back pain - essentially muscular symptoms that can be relieved with appropriate training. Many people are diagnosed incorrectly and will just accept their pain as unavoidable and that it's simply something that happens to everyone at some point in their lives.

We have trained many individuals from varied backgrounds and our own experience tells us back pain is quite common, approximately 12 million workdays are lost every year due to musculoskeletal issues of the lower back, but these can be easily resolved with the correct treatment.
The issues that arise from back pain can extend beyond the physiological problems it causes, and most sufferers that take the 'it just happens' stance, could have their non-specific low back pain deteriorate to the point of it being a serious issue that goes beyond getting basic treatment through exercise. Furthermore, psychological issues arising from lower back pain can impede an individual's focus to train effectively just as severely as the physiological pain.
But how do you manage back pain - do you rest or keep active? Do you stop training or carry on?
At Element Fitness, we have introduced a new Lower Back Pain Treatment Programme, which begins with 2 sessions a week over 12 weeks. Each session is managed by our fully qualified Level 4 Low Back Pain Specialist, who can tailor sessions to focus on your individual needs.
Additionally, you will have access to resources that will help you manage treatment away from the gym and the Elemental Fitness Online app to help track your fitness journey.
If you need that control over your life again and start improving back issues you have whilst progressing your fitness beyond what you thought you were once capable of – then start your treatment programme today.