The KezBez Weigh - Super Smoothies
By: Kerry Berry nutrition, food, smoothies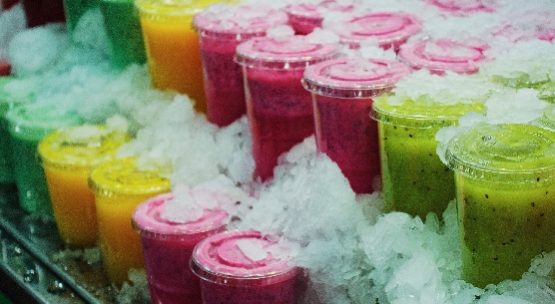 THE KEZBEZ WEIGH SUPER SMOOTHIES ARE COMING YOUR WAY!!
What makes them super? Straight answer, I made them! The real answer, they are a meal in a glass. Well, pouch to be precise. Perfect for replenishing glycogen stores after a hard sparring session!
Each smoothie is homemade, has plenty of vitamins, minerals & fibre in the form of fresh fruit & vegetables. They have a healthy source of fat, and an easily digested source of protein. Frozen for freshness & to protect the delicate vitamin content, they are ready to grab & go.
With 3 very different flavours to choose from, finding your favourite might take some time! We have the Tropical smoothie, the Peach Punch smoothie, and the Chocolate Orange smoothie for starters.
You will find this trio of nutritional goodness in the new storage freezer.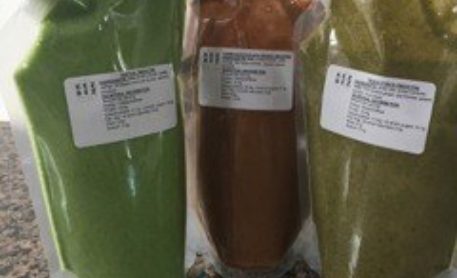 Try my Tropical smoothie
Ingredients include: Pineapple, Mango, Spinach, lime juice, avocado, whey protein & milk. These ingredients have been carefully selected for their great taste & health benefits.

There is a lot of talk in the media around inflammation. What's all the fuss? Inflammation can occur anywhere within the body but your gut is particularly sensitive to inflammation. Your gut health or microbiome as it is known has many roles. It assists in the digestion of food and the immune system in controlling disease. If your microbiome is unbalanced, it can lead to inflammation of the gut, sometimes referred to as leaky gut. This is when the lining of the gut allows food molecules that are not digested fully, to pass through into the blood stream. Our body then goes on the defense and reacts to these molecules as pathogens, (disease causing organisms). The result? Further inflammation.
The KezBez Weigh super smoothies are basically your anti-inflammatory shopping list!
In a nutshell, the ingredients have anti-inflammatory properties, immunity boosting benefits, aid fluid balance & can help reduce LDL (bad) cholesterol. Not to mention having a healthy hit of protein to aid growth & repair.
Each Tropical Smoothie will provide you with:
304 Kcals.
29.8g of protein.
21.2g of carbohydrate.
10g of fat.
3.8g of fibre.
ELEMENTAL KICKBOXING ACADEMY MEMBERS WILL BE ABLE TO PURCHASE MY AMAZING SMOOTHIES FROM THE CLUB FROM SEPTEMBER.
Make the KezBez Weigh super smoothies your favourite fast food fix.