Should I work out on holiday? Here's 7 reasons why:
By: James Hutchinson holiday, workout, rest, no rest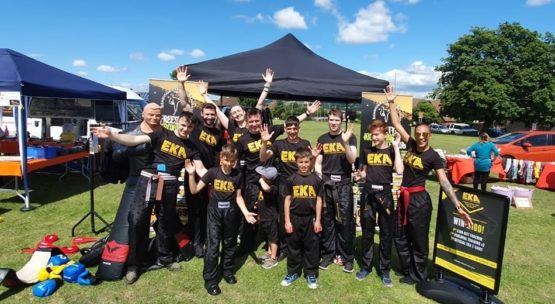 Everyone knows what it feels like to be on holiday. That feeling of exhilaration and excitement! You've worked hard all year and its finally here, the holiday you have been dreaming of for the past few months! However, you've also been going through a strict fitness regime with your personal trainer that's been very consistent and you've seen big improvements. You might worry that all that hard work will come undone in a short space of time. It is tempting to forget your fitness regime for the next week or two and eat more unhealthy foods and maybe drink more alcohol while on holiday (especially if its all-inclusive)! Exercise and diet are the last things you should be worrying about right? You go on holiday to relax, to escape from the pressure of everyday life and the daily grind. Nobody would deny you that
There are still many people however who want to maintain their fitness levels while on holiday. This is also understandable. People like structure and that good feeling that exercise gives them, that rush of endorphins circulating around the body. If you still need your fitness kick but are worried that there is no gym on holiday, no equipment or nowhere to exercise, there are still many ways you can sustain your fitness levels.
Consider active recovery, which is the most effective and accessible method of exercise which keeps your mind and body engaged. This can be simple bodyweight exercises such as push ups or crunches or just simply going for a stroll on the beach. You are exercising at a less intense level but still maintaining a sustainable amount of exercise.
If you are working with a personal trainer at Elemental Fitness they can plan your sessions accordingly to include active recovery periods during your holiday period and give you some good advice. This can help to keep you on track in achieving your overall goal. As for your diet, it is understandable that this would be more difficult to sustain while on holiday. It is about using your common sense and being smart about what you eat and drink. This includes eating plenty of fresh vegetables, fruit and drinking plenty of water. Try and keep junk food and alcohol to a moderation.
Exercise can have a positive psychological impact, but it is also important to remember that recovery and rest is just as important as exercise. You don't need to feel guilty for having some down time with your family too. If you are still wanting to exercise at a more intense level while you are on holiday however, here are some recommendations to help keep you stimulated: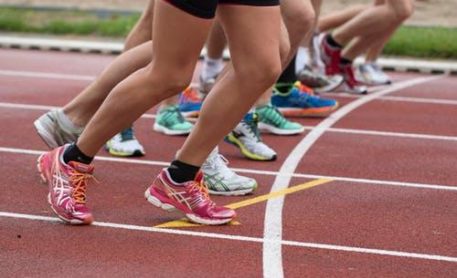 1. Running
Going for a long jog or short sprint on the beach can be mentally and physically stimulating. Picture this, your running along a beautiful sandy beach taking in the scenery along the horizon and breathing in the sea air.

It sounds perfect, although this can be much tougher than running on the treadmill in the gym, on the running track or along the road at home. You are up against the elements, the heat and the sand. You certainly need extra water to keep hydrated! But it can make you a stronger runner because it takes more effort to run on the sand working against a softer surface and unpredictable terrain. Your legs get a great workout and that extra effort can burn more calories. The softer surface means less impact on the joints so very beneficial. Its particularly difficult if running on soft sand rather than packed sand as you easily sink into it so requires more spring in your step.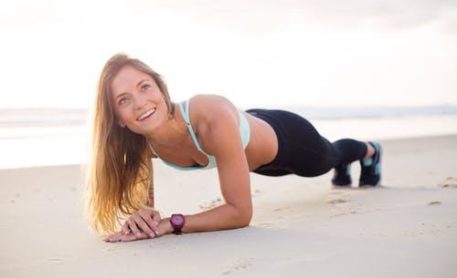 2. Body weight exercises
Can be performed anywhere, at the beach or in your hotel/apartment, even in the pool. You can do a combination of upper body and lower body exercises including push-ups (narrow grip, military and wide grip), squats, lunges, leg raises, crunches etc.

To test yourself further if you have any tins, cans, bricks, anything that holds a bit of weight nearby you can incorporate these into the workout. Bicep curls, shoulder press or chest press for instance with a couple of tins of beans can be effective. You can also include some dynamic, plyometric movements in there such as burpees, jumping jacks, mountain climbers or skipping with a jump rope to make the exercises more intense and explosive. Doing a few each day can help you maintain strength, cognitive function, build lean muscle mass, improve mood and cardiovascular health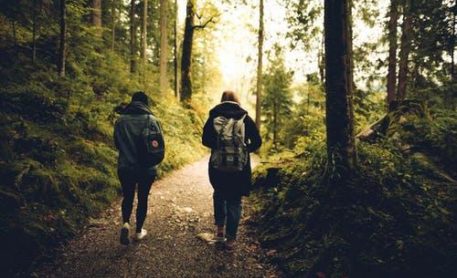 3. Walking
Just like running, it can be mentally and physically stimulating. It is hugely beneficial as it helps to maintain your overall health, especially walking long distances in the heat. Just make sure you have plenty of drinking water to hand and regular breaks.

I love to explore when I'm on holiday, seeing more of the resort/country where I'm residing. It helps me to find my feet, to become more familiar with my surroundings and experience the culture at the same time!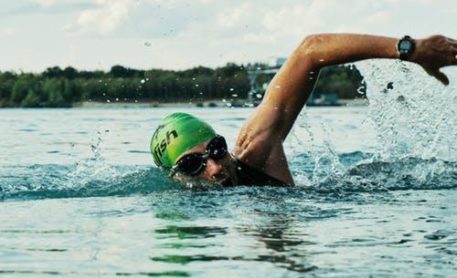 4. Swimming
Having a swim in the swimming pool or in the sea will give your body an entire workout. It will keep you in shape, working your core, arms and legs. You can improve leg strength and explosive power. If in the pool perform explosive turn arounds off the wall which are good for improving strength and technique.

If out in the sea it can take a lot more effort as you are swimming in an unpredictable environment. Swimming against the waves and pulling yourself through the water you are utilising more muscle groups as you are reaching, twisting, stretching, turning and kicking. This is building muscle definition, strength and flexibility. The seawater is also a great calorie burner, is good for the immune system, the skin, improves circulation and overall well-being. Just don't swim too far out…and watch out for those jelly fish!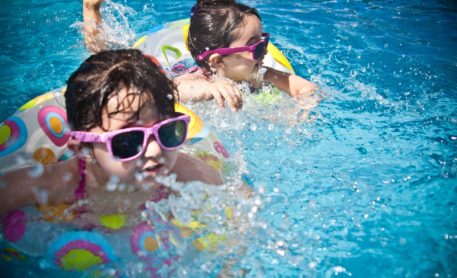 5. Waterpark
Remember going to a waterpark when you were a kid? Then get ready to reawaken the child in you! I used to love going on the big slides, I had so much fun. It is pure escapism. The best part about them is that you are never too old!

The waterpark can keep the whole family happy. It will keep the kids engaged mentally and physically. It will not only improve their balance and strength, but also coordination, communication and social skills. Because you are having fun you don't realise you are also getting a good workout. I remember feeling absolutely exhausted as a child after going to a waterpark!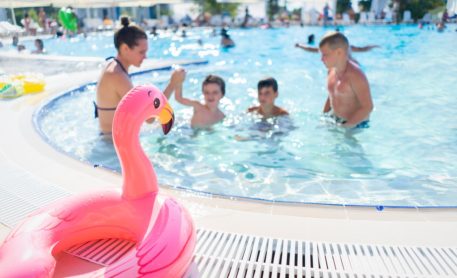 6. Swimming pool games
I have played five a side football on the beach when on holiday with friends and it really is exhausting running in the sand. Your legs feel very heavy and the heat saps your energy.
Some hotels have aqua aerobic classes that you can join in or organised games. A huge benefit of pool games/exercises is that they will help protect the joints from impact when doing repetitive movements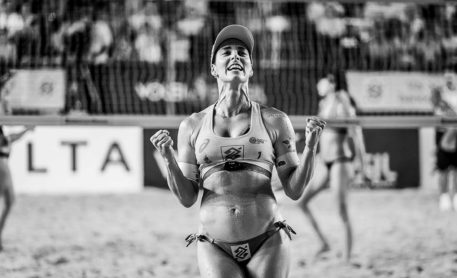 7. Beach football/volleyball
If you like the idea of joining in pool games but are not a good swimmer then why not consider beach games as an alternative. The mixture of soft surface and unpredictable terrain can help build strength.

I have played five a side football on the beach when on holiday with friends and it really is exhausting running in the sand. Your legs feel very heavy and the heat saps your energy.
The sand however is an ideal surface to help you recover from joint injuries. It is a good shock absorber and It gets your body moving in different ways. Other games such as volleyball incorporates many functional movements and requires explosive power and strength. You will be performing exercises such as squat jumps and lunges, and your arms, shoulders and legs will get a good workout
These are just a few examples of the different and varied exercises you can do on holiday. You probably do many of these activities anyway while on holiday and don't realise the many benefits they provide. By engaging in many of these activities you are simultaneously having fun while improving your health and wellbeing. It is easy to get carried away with unhealthy foods and alcohol but it's about staying sensible and disciplined. The most important thing is to enjoy your holiday. Enjoy the waves, the breeze and the sun! It helps you to release more endorphins. And remember relaxation is just as vital as exercising, there is nothing wrong with having time off from the stresses of everyday life and winding down spending time with your family. It is good for the mind and the soul. Just make sure you don't forget your sunscreen (…and flip-flops, drinking water and towels)!