Newsletter: September 2023
Newsletter: September 2023
By: Elemental Fitness Ltd Newsletter, personaltrainingleeds, onlinepersonaltraining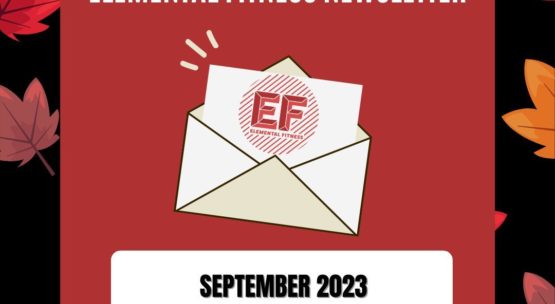 The moment we've all been eagerly awaiting has arrived. For those who have already been in the gym from August 24th, you've likely already witnessed it—the long-awaited opening of the "other room." We're thrilled to announce that this new space is now accessible and in use!
Our team has been diligently working to transfer equipment and set up this additional area. While it may seem, the main room looks dimly lit now, in comparison to the new area, we've got plans in place to introduce new lighting soon, ensuring a bright and welcoming ambiance.
In other exciting news, the club is gearing up for its quarterly gradings and a special event fight club scheduled for later in September. We're also in the process of analysing the results from our recent online trials, which will provide valuable insights to further enhance our online training programs.
Additionally, we're calling upon our fantastic community to help us spread the word about Elemental Fitness. Keep reading this newsletter for more details on how you can get involved.
Facilities: This week, we unveiled our latest addition - the new training area to the side of the main floor. The initial reactions were a mix of awe and surprise as many of you explored this fantastic new space. While there are still some minor touch-ups to be done, we're thrilled to report that the bulk of the hard work is behind us.
And when we say "hard work," we mean it! Picture this: moving all the weight machines with nothing but a manual pallet truck and our sheer determination. At one point, we even contemplated getting clients to do it for us – claiming it as a new form of Eastern European training.
As we move forward, our next major steps involve removing the wall adjacent to the climbing area and, eventually, constructing a brand-new entrance. While we can't reveal exact timelines just yet, let's take a moment to appreciate the awesomeness of our new weights area.
Cooperate/Business & Schools: The start of the school year is here, bringing a collective sigh of relief from both kids and parents as the long summer break comes to an end. With school back in session, we're excited to announce that our after-school clubs are up and running once again.
We're currently in talks with several schools, including Summerfield and West End Primary, with more partnerships in the pipeline. If you're connected to a school or educational institution and want to learn more about our services, please don't hesitate to reach out. We offer a range of programs, from after-school clubs to midday lunch break activities, and we're eager to collaborate with more schools in the future. Simply drop us an email at [email protected] to get the conversation started.
Reviews: We come to you with a humble request. Reviews, as you may already know, are often the lifeblood of small businesses, sustaining them and helping them thrive in the digital age.
We want to extend our heartfelt gratitude to all those who have taken the time to leave us reviews on our social media platforms and Google pages. Admittedly, our team's expertise doesn't extend too far into the realm of computers and SEO (sometimes, you might even hear James in the office, lamenting the printer's refusal to cooperate). However, what we do know is that fresh, regular reviews are essential for platforms like Google to recognize us as a thriving business.
So, we kindly ask once more for your support. If you could take a moment to leave us a glowing review, it would tremendously assist us in our journey. For those who haven't had the chance yet, we've provided convenient links to our main pages below.
Your support means the world to us, and we truly appreciate your ongoing commitment to our community.
We've got some fantastic news to share regarding our recent Online Training Trials. It's been incredibly heartening to see that everyone who participated thoroughly enjoyed the functionality of our app, along with its online workouts and programs. We're especially thrilled that some of you are keen to continue and have expressed interest in signing up for the monthly subscription. Your enthusiasm has given us a tremendous boost, and we're eagerly looking forward to the journey ahead.
Additionally, your participation in the trials provided us with invaluable insights into a few minor hiccups you encountered. We're dedicated to enhancing the app's performance and improving our services, and we're doing this in collaboration with MyPTHub. To express our gratitude for your time and assistance, we'll be selecting one lucky individual at random to continue the trials at no extra cost for an additional 6 months. Keep an eye on your email for a personal message if you're the chosen one.
For those of you who weren't part of the trials and are curious about what all the fuss is about, we invite you to explore our online marketplace. There, you'll discover a wealth of online training programs featuring over 300+ workouts, all meticulously designed by the Elemental Fitness team. This incredible resource is available to you for just £8.99 a month. What's even more exciting is our commitment to keeping this platform updated, continuously adding more features to enhance your training experience. Stay tuned for more!
Our gym has been buzzing lately with the addition of some new faces, including a familiar one we're thrilled to welcome back. Chris Sellers, a former club member, has returned to our ranks. Without going into a detailed life story, Chris had to stop training for some time due to health but has recently had the opportunity to start up again with PT sessions.
We're genuinely excited to have him back in the gym, his presence adding a touch of charm to the Elemental Fitness atmosphere. It's always heart warming to see original members, harking back to our days in school halls and tiny backrooms, returning to the fold. We hope this trend continues, and we can reunite even more old friends. It's like getting the band back together!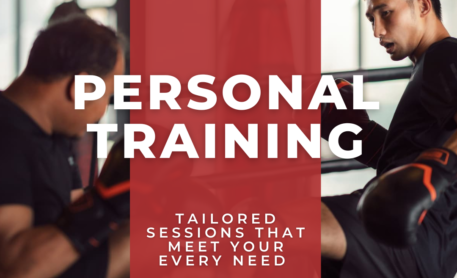 Start Training
Start Personal Training with Elemental Fitness today and receive a 6 week online dumbbell routine for free!