Build Power, Strength & Feel Good with Elsie
Introducing Personal Trainer Elsie
By: Elsie Harris personaltrainerleeds, personaltrainingleeds, gymsleeds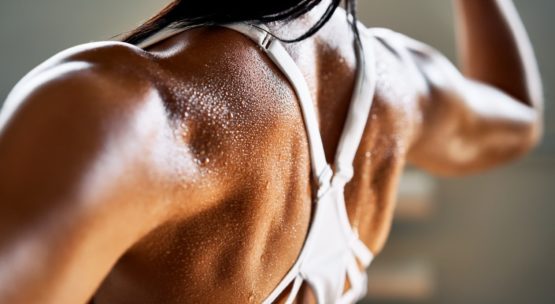 Introducing our most recent Personal Trainer Elsie, read more about why she started and how she can help you train towards your goals.
'WHAT MADE YOU BECOME A PERSONAL TRAINER?
After I stopped swimming in high school, I would say I let myself go a bit, however, during lockdown in 2020 I started to take the gym and eating well seriously (ironically). Since we had to stay inside, it kind of forced me to get into home workouts in order to get moving, and, from there, I began going to the gym and being mindful of my eating to support it. I quickly found enjoyment in it and haven't looked back since. This was the catalyst of my decision to study it at university and to consider it as a career option.
From my experience of the gym and seeing my progress, I'm aware of the mental and physical impact it can have on your life, so having this opportunity to help others feel this too and become the best version of themselves is something I am excited to progress further with. I want people to do it in a healthy and sustainable way and not make the same mistakes I did when I first started out.

WHAT QUALIFICATIONS/EXPERIENCE DO YOU HAVE?
I am a level 3 personal trainer and have a gym instructor qualification that I completed within my university degree. I go to the gym regularly and have done for several years now and I believe this has made me extra knowledgeable about the use of gym equipment and exercises etc. I also did some voluntarily nutrition and exercise courses online during my time out prior going to university, which provided me with additional knowledge.
I have a swimming background so training in the gym to support this is something I can do. I can mainly help clients look and feel their best through their mindset just as much as their physical training. Changing small habits and training to feel good rather than solely for looks I believe is key for results.
HOW DO YOU ASSESS A NEW CLIENT?
I would assess a new client by having an initial consultation with them first that would include information on their overall lifestyle, goals, likes and dislikes, their current diet etc. This information would help me create a personalised workout plan that would meet their needs. The first session would be getting an idea on their comfortability in the gym and their strengths and weaknesses, along with what weight they use as a starting point and then progress from there with each session.
DO YOU CREATE A MEAL PLAN?
I don't at this current moment in time, however it is something I would be willing to do to in the future as I believe, from my own experiences and what I've self-learnt, that I have the relevant knowledge for it and would love to further enhance this knowledge and use it to help others.
I can still offer advice and guidance on nutrition as it is an important part of the journey, and being mindful of your eating habits is essential to reach your goals.
HOW DO YOU TRACK A FITNESS GOAL?
I would track a fitness goal by keeping a record of their progress, whether that's weight or strength progression. I would get an idea of their goals through the initial consultation, and from there set SMART goals that's measurable, within a realistic time frame, and are sustainable.
WHAT IS YOUR PREFERRED STYLE OF ENCOURAGMENT?
I provide encouragement by making them recognise their small achievements and by pushing them through their last and hard sets. I would consistently let them know of their progress and how well they are developing, as this will keep their motivation high and encourage them to keep going.
WHAT IS YOUR FAVOURITE EXERCISE?
I would have to say hip thrusts or deadlifts. There's a sense of power and accomplishment I feel when I do these exercises, especially when I progress in weight! For upper I enjoy doing the lateral pull down or assisted pull ups (doing it freely is what I'm working towards!).
WHAT I LIKE TO DO AWAY FROM THE GYM
Outside of the gym and my studies I enjoy cooking, watching shows, listening to music and of course getting my obligatory coffee! I also take joy in reading.'