Cancer Research UK Fundraiser with Josh
Cancer Research UK Fundraiser with Josh
By: Elemental Fitness Ltd fundraiser, cancerresearchuk, elementalkickboxingleeds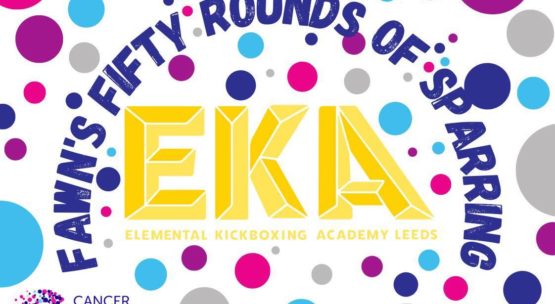 Cancer Research UK Fundraiser
Help Club Member and 1st Dan Black Belt, Josh Fawn, Achieve His Fundraising Goal for Cancer Research UK on Saturday 30th September 2023 13:00 – 16:00 at Elemental Fitness Ltd / Elemental Kickboxing Leeds!
With only 6 weeks to go we are seeking enthusiastic sparring partners to join us in supporting Josh Fawn's endeavour to raise funds for Cancer Research UK. Josh has taken on a remarkable challenge, aiming to complete 50 rounds of sparring, with each round lasting 90 seconds and having 60 seconds of rest in between.
If you're already a member of the club and wish to participate as a contender, reach out to Josh directly to arrange the details for your involvement by speaking with him at the club or emailing [[email protected]]
Help us spread the word about this event with your friends and family. Let's raise awareness for this noble cause together. Additionally, if you're willing and able, you can also contribute by making a donation to support Josh's efforts.

Good luck, Josh! Your dedication and commitment to this cause are truly inspiring, and we're all behind you every step of the way!