3 Days of Resistance Band Workouts to do in the home
3 Days of Resistance Band Workouts to do in the home
By: James Hutchinson resistance bands, homeworkout, day 1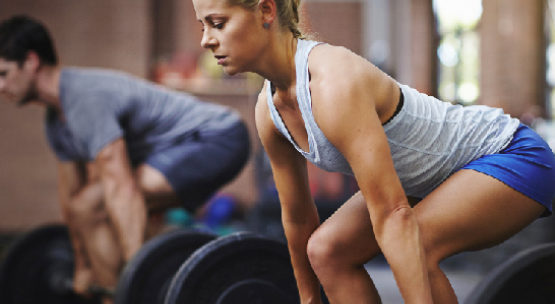 Weight bearing exercises are important for muscle and bone development. If you have a resistance band this is very useful as they provide muscle building tension and can be used anywhere. If you are wanting to do exercises at home alongside, or as an alternative, to the gym that are challenging and you do not have any equipment such as dumbbells, a resistance band is a perfect option to consider. They come in a range of different resistance levels from low to high which gives you the option of increasing as you get stronger. Yellow is usually the lowest strength tension, red is light, green is medium, blue is heavy and black is very heavy resistance.
The best thing about them is their practicality, functionality and versatility. They are very economical as you can just pack them up and whip out anywhere, additionally they are very affordable. They can also improve function, balance and flexibility. Anyone can use them no matter of age or ability and they are very accessible. They are available at your local sports store or from a range of retailers online. You can use one for just about any exercise you can think of. There are many exercises you can do with the resistance band working the whole body.
I have provided some examples below where you are working a different muscle group every day.
Try the following exercises split over three days:
Day 1 – Shoulders, Chest and Triceps (15 - 20 reps each exercise, 2 – 3 sets in total)
1. Push-ups – With the resistance around your upper back get into a push up position. Hold the ends of the band in both hands with hands pressed against the floor. Drop the chest down then contract the glutes and abs and push up off the floor so arms are fully extended. Exhale as you do this and return to starting position.

2. Shoulder press – Stand on a resistance band and grasp the ends of the band with both hands. Raise hands to shoulder height and rotate hands so palms are facing forward. With elbows bent at 90 degrees and out to the sides, this is the starting position. Exhale and press hands up above your head until arms are fully extended. Return to starting position and repeat.

3. Squat to overhead press – Stand on the resistance band with feet shoulder width apart. Position the band on the top of the front shoulders, palms facing up, drop into a squat and as you drive up exhale and push your hands above your head, fully extending the arms. Repeat the movement. This is a compound exercise working your upper body and lower body.

4. Flyes – With the band across your back hold in both hands with arms stretched out to the sides, this is the starting position. Press the band out in front of you bringing the hands together, arms fully extended. Squeeze your pecs as you press and slowly return to the starting position.

5. Chest Press – Again with the band across your back under your arm pits, holding the band in both hands extend the elbows out to the sides then exhale and press the band out in front of you with arms fully extended. Slowly bring arms back to the starting position inhaling as you do so.

6. Tricep Extension – Hold one end of the resistance band behind your back in your left hand, bending the elbow at 90 degrees. Hold onto the other end with your right hand just behind your head with elbow bent again at 90 degrees. Keeping the end of the band in a fixed position in your left hand, extend your right arm up towards the ceiling and you will feel the tension in your right tricep. Repeat this movement on the left arm.
Day 2 – Legs and Glutes (15 – 20 reps each exercise, 2 – 3 sets in total)
1. Glute bridge – With the band around your thighs just above your knees keep your feet as wide as your hips and legs apart maintaining tension. Your toes off the floor so you are resting on your heels. Take a deep breath in and then exhale as you raise your bum and lower back off the floor until you form a straight line, contracting the glutes throughout the movement, hold at the top then slowly lower back to the ground.

2. Donkey kicks – With hands underneath your shoulders and band around ankles, open your knees up as wide as the hips. Push the right leg back at a 90-degree angle, return to starting position then repeat with the other leg. This is a great exercise for building glute and hamstring strength.

3. Squat – With the band around the ankles and feet as wide as the hips, bend at the knees and sit back with your glutes as if sitting in a chair. Power through the heels to stand back up. With the tension around your legs this helps to stabilise your body for better form in the squat.

4. Front squat (more challenging) – Stand on the resistance band with feet slightly wider than shoulder width position, bring the top of the band up so it is resting on the front shoulders with elbows pointing out. Lower into squat with chest proud, as you power up through the heels exhale.

5. Side lying hip abduction – Lying on your side, knees bent at 90 degrees and band around the legs just above the knees, raise the upper leg pulling the knees apart so you feel the tension, hold for a couple of seconds and lower to starting position. Repeat with the other leg.

6. Lying banded leg kicks – Lying on one side with forearm on the ground and elbow bent at 90 degrees, with band around ankles, raise one leg up as much as possible maintaining tension, then lower back down.
Day 3 – Back and Biceps (15 – 20 reps each exercise, 2 – 3 sets in total)
1. Lat Pull-down – Hold the band above your head with arms extended out and pull it apart slightly wider than shoulder width so there is a good resistance. Exhale and slowly lower the band down to your chest, bending the elbows and keeping the band as close to your chest as possible. Hold for a couple of seconds, relax and breathe in as you repeat the movement.

2. Bent-over row – Stepping on the band with the right foot, lower down on the left knee. Lean forward and hold onto band with right hand. Pull the band up so elbow comes past your spine and return to starting position. Then swap sides.

3. Seated Row – This strengthens muscles in the middle back. In a seated position with legs together and extended out put the band around your feet. Hold the ends of the bands in each hand and sit upright. Squeeze your shoulder blades together and pull elbows straight back as far as possible against the resistance. Hold this position for a couple of seconds and slowly return to the starting position.

4. Bicep Curls – Stand on the band in a hip width stance. Holding onto both ends with arms at the sides of your hips and palms facing forward, stand up straight. With chest proud, shoulders rolled back, spine neutral and knees slightly bent, squeeze the core and raise both forearms up to chest height, exhaling as you do so. Keep the elbows low and tucked into the sides of your body. Pause for a couple of seconds at the top then lower arms down slowly. Repeat the movement. To make it more challenging take a wider stance on the band to increase the tension.

5. One-arm Bicep Curl – This is a little more challenging working each arm unilaterally helping to improve muscular balance and coordination. Stand with feet shoulder-width apart with both feet on the resistance band. Hold the band with one hand in a supinated grip and arm by your side. Keep your elbow tucked in and bend at the elbow lifting your arm towards your shoulder. Return to starting position and repeat the same technique on the other arm.

6. Deadlifts – Holding onto the ends of the resistance band stand on the middle of the band with a shoulder-width stance. Push the hips and glutes back bending the knees slightly. Keep the chest proud and spine neutral, tighten your core and as you stand up drive the hips and glutes forward maintaining a straight back. Repeat the movement. This is a good exercise targeting the lower back, glutes and hamstrings. To make the exercise more challenging bring the feet further apart slightly to increase resistance.
Home workouts with a resistance band are very useful and adaptable to all levels and abilities. They can be incorporated into your regular workout routine as part of a warm-up or into the main session. You have so many options if you do not have access to a gym or equipment. The guideline above gives you an insight and a few examples of what you can do with minimal equipment, time and space. These exercises are economical and if you are on a budget very cost effective. However, I would recommend incorporating these into your sessions alongside going to the gym, particularly if you are aiming for building strength and muscle mass. Of course this is all subjective and dependent on the individual and circumstances.

You can do the above exercises with the resistance band alongside bodyweight exercises at home. In doing so you will be adding a lot of variety to your workout sessions and your body will get a good all-round workout. For more advice on bodyweight exercises refer to my previous blog 'Bodyweight Workouts to do in the home'.
At Elemental Fitness our personal trainers have different specialisms and are on hand to give you guidance and create an effective programme to meet your needs. For further information on what we can offer you at Elemental Fitness click on this link: https://elemental-fitness.com/...