Newsletter November 2019
By: Elemental Fitness Ltd blog, Newsletter, november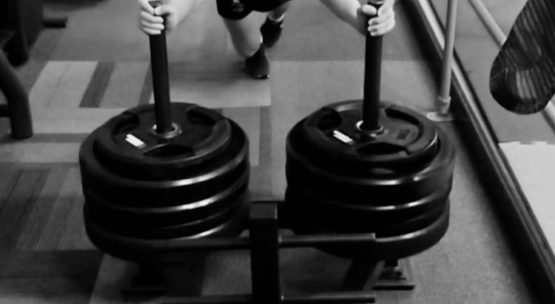 Two months remain of 2019. This is two months' worth of training hard and eating right to set yourself up for the best 2020 you will have. In 2 months, you could do 36 Kickboxing classes, 7 circuit classes, and countless PT sessions. You could potentially lose between 8 and 16 pounds and drop 2% body fat.
All these things can be done if you start now rather than wait for the inevitable January 1st New Years' resolution, which we all know will be forgotten about by February.
What is stopping you? Get a class or personal training session booked today and prep yourself for the new year!
If you're stuck with ideas on becoming a better you then delve into this month's newsletter and get up to date with all that is happening with Elemental Fitness and the Elemental Kickboxing Academy and some ideas to become fitter!

!!The top positions are in for October Challenge!!
First place is Justin Williams and Keith Hill pushing 70 kg 7 times in second is Steve Butler pushing 65 kg 17 times and third is Damien Hunt pushing 65 kg 12 times. Check out all the final positions here on the challenge page. Well done to all that participated and good luck in the November challenge.
Here is where you will find all results throughout 2019 and the previous year's winners.

The final challenge to incorporate the new gym equipment will use the lat pull down machine. This concentrates on the Latissimus Dorsi of the back which gives the classic v-taper many people look for when building on aesthetics. It also is one of the areas that help with pulling power to perform better pull-ups.
Click here to see full rules for the challenge and good luck!
After 3 months of working with Elemental Fitness James has decided that it his time for him to make his way onto something closer to his hometown
James has brought a handful of new clienteles into the business and helped with growth as well as improve the lives of these people for the better giving the Elemental fitness a good name.
Not only has he helped in development of procuring more business he has given the company confidence in expanding (for a long while the only full time faces at EF were David and James (the bearded one).
Employing another fulltime trainer has its risk and rewards. After some thought, David knew it was time and the experience has given the lads at Elemental Fitness more reason to pursue another trainer to take James' place.
Although it is sad to see James leave it has opened new opportunities and we are happy to say we have another personal trainer come on board.
Chris Loliva comes to us with several years' experience in the industry with qualifications in strength and conditioning and a sports science degree. He even has 15 years' experience in thai boxing which is very exciting for us and will hopefully excite clients too!
Have you heard the saying that for the body you want and to be fit and healthy its 20% exercise and 80% nutrition? Whether that holds merit or not it is true that you need all aspects of your lifestyle to be balanced.
Therefore, we are offer members of Elemental Fitness a little helping hand with a handy little guide that explains how to create a healthy balanced diet with examples and a neat little equation that will figure out what you total daily expenditure is and help build a simple programme around it.
It will explain what Macros are, what your body type is and how to fuel your body to perform to the best of your abilities and get the figure you want.
As always, we will explore ways of improving this feature in the future to make the experience more tailored to our members.
Catch up on some interesting topics among other things our staff and clients have written about.
We had 8 blogs last month to catch up on including several to help with training at home, a little more info on our apprentice Ryan and how he came to be in his current position as well as a good read on strength techniques that can benefit a kickboxers training.
Discounts for block bookings, direct debits and claim back VAT through a business!
If you are interested in getting more discount from block bookings become a member of the EKA to earn up to 20% off!