Newsletter: July 2020
By: Elemental Fitness Ltd elementalfitness, personaltrainingleeds, Newsletter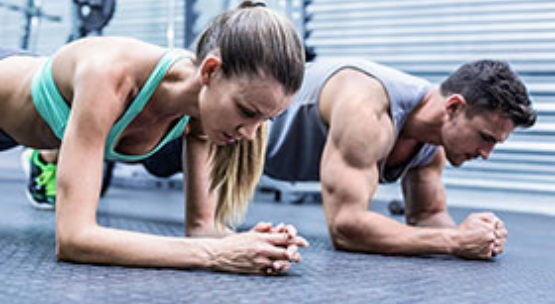 The time has come, only a few more weeks and we're back in business. Going from what the Government has planned it could be only a few more weeks until the Elemental Fitness gym reopens.
This is amazing news for those that have missed the intense workouts giving by the EF staff and just want some form of normality back in their lives. It was mentioned in last months newsletter at the possibility of reopening and giving that everyone, not only in the EF and EKA community or the UK but the entire world, has had several months of reduced interaction its almost surreal.
The team at EF realise this and understand permanent changes will need to be made to allow for the impact that the pandemic has caused, not only with logistics but everyone's stance on things like hygiene and outlook on how potential fragile we are when taking things like this granted.
Seems like the June challenge slipped past everyone as there wasn't any attempts. No need to worry as we'll keep these challenges going whether they get done or not.
AS mentioned countless time before the current climate makes it harder to complete these things with everything else to worry about. However with the great news of gyms reopening mid July we hope to see a surge in the EF leader board before the year is out.
July could be the difference however as EF could be reopening it's doors again come 21st (fingers crossed) so to get you fighting fit for your return to the gym we devised a kickboxing challenge to get your body moving. to learn more about the July challenge click here.
Remember that you may need to squash the file size with a video compression tool or upload to wetransfer.com and send the link you receive to us via our Facebook Messenger.
Things That Will Change When We Reopen
A few weeks back we made a blog outlining the changes that will be made to ensure staff and member safety at the gym. There will be a more detailed version of this in the coming weeks once there is a full confirmation the gyms will reopen but to give you more insight expect hand sanitising stations, the main floor to be split into three sections allowing more than the social distancing of 2 metres, staff to wear full PPE and a 15 min downtime between clients for a full disinfect and clean.
There will be more information closer to the reopening but we hope that this gives you an indication on how serious we take this and how we want to do our bit to keep everyone safe.
Even stuck indoors since the end of March we have still had many blogs posted from staff and members of EF and the EKA. Why not visit our blog page to read up on things subjects such as a kickboxers diet or the origin of KATA's
There is a wealth of information to teach and inspire.
Discounts on block sessions and bootcamps as well as easy monthly payments to spread out cost.
Also become a member of the EKA and get an extra discount on 1-2-1 sessions.
*All these offers are still valid and can be redeemed when we are fully operational*