Newsletter July 2018
By: Elemental Fitness Ltd personaltrainingleeds, kickboxingleeds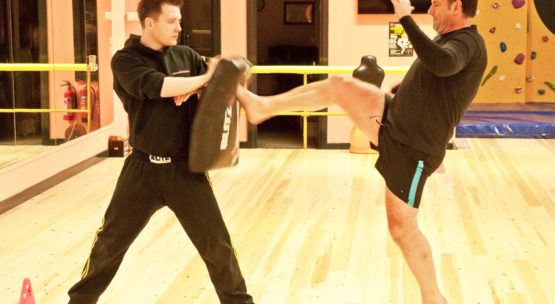 Notice anything different? Yes, this is the new format of the Elemental Fitness and Elemental kickboxing Newsletter. We will have links to blogs and other cool things that will be on our Elemental Fitness and Elemental Kickboxing Academy websites.
!! The top positions are in for June 'Running Hill Climb Challenge' !! First place goes to Keith Hill with 3km done in 15 minutes 8 seconds, second place goes to both Martyn Lee and James McNamara with 3km done in 18 minutes 2 seconds and third place goes to Gav Morrison with 3km done in 18 minutes 25 seconds. Check out all the final positions here on the challenge page.
With the weather being as hot as it was we are very impressed with the results for this challenge. Some serious runners at the club and a few personal bests beaten which for many can be harder than trying to best someone else.
Well done to all that participated and good luck in the July challenge. Here is where you will find all results throughout 2018 and the previous year's winners.
July's challenge will have clients build on their pulling power (not that one). This resistance challenge requires a lot of strength in the upper back and target muscles like the Latissimus Dorsi, Trapezius, Rhomboids and many others. As with our other resistance machine challenges this will also test client's endurance as they try to complete as many reps as possible whilst increasing the weight periodically.
All the rules of the challenge can be found on the challenge page. Just find the current challenge then click on the rules button.

Recent Blog, Membership Changes
Want more information on why prices have changed? Visit our blog page to find out how it affects you.
Recent Blog, Sanna's Fitness Journey
look at Sanaa's journey to becoming a P.T and Black Belt.
'Slowly I made my way towards the front of the class as I grew in confidence...'
Recent blog, Imposter Syndrome
This one is a very interesting read from member Katie Leon on the psychology of how sportspeople are always at war with themselves with questioning their ability.
'I DON'T BELONG HERE, I'M NOT GOOD ENOUGH, I'VE GOT NOTHING TO OFFER, I DON'T WANT TO FAIL...'
We're two months in and the boot camps are going strong, well done Sanaa. If you're interested in finding out more about the boot camps and the benefits check out Sanaa's Boot Camp Benefits.
The Elemental Fitness Boot Camps are every Saturday at 10:00 for an hour. If you're interested please contact Elemental Fitness for a space.
Want a good deal? At Elemental Fitness we have many ways for you to pay for your training.
Block booking 10 sessions gets you 10% whilst bock booking 20 sessions will get you 20%
Don't want to worry about when and how to pay? Then set up a direct debit with us and get -

5% on once per week
10% on twice per week
15% on 3 times per week
20% on 4 times per week or more
Going through a business then you can claim your VAT back, just get in touch for more information.