Newsletter: December 2019
Newsletter: December 2019
By: Elemental Fitness Ltd blog, Newsletter, December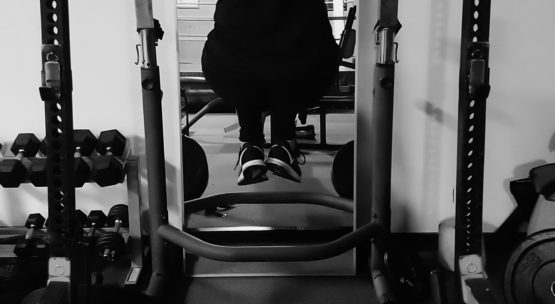 Merry Christmas to all our members and clients of Elemental Fitness and the EKA. Last newsletter of 2019 and much to say before we head in to the new year, read on to gain insight on the recent on goings within Elemental Fitness and the EKA
!!The top positions are in for November Challenge!!
First place is Steve Butler pulling 70 kg 4 times in second is Justin Williams pulling 65 kg 12 times and third is Jude Kirkwood-Thompson pulling 65 kg 6 times. Check out all the final positions here on the challenge page.

Well done to all that participated and good luck in the December challenge. Here is where you will find all results throughout 2019 and the previous year's winners.
We are now on the last challenge of the 2019. Because of this we need to end on something spectacular, or just outright ridiculous. There have been some back and forth in the office to produce the right challenge however, James has decided on something that is delightfully demanding yet simple.

Follow the link to see all the rules.
Elemental Fitness Christmas Closure
Elemental Fitness (1-2-1 PT Sessions) will be closed from Tuesday 24th of December 2019 and re-open on Thursday 2nd January.
This will give all staff and clients some well-earned rest and time to reflect on how well 2019 went and how they will smash 2020. See you on the other side.
It has been 4 weeks since Chris started, and he has impressed both colleagues and clients alike with his passion and knowledge.
We are excited to see how the remaining months of his probationary period go and if it continues the way it does, he will have no problem becoming an integral part to the well-oiled machine that is Elemental Fitness.
To find out more about Chris read his blog on where he started and how he came to his current position.
We have had many clients come through our doors over the past year. We have had many more over the last ten years.
Out of the hundreds of clients, many have stayed with us and built a solid client trainer relationship to the point we would consider our clients more than… well, clients.
Others have left, sometimes things just do not gel - which is normal in the industry. However, we hope those that have moved on have found what it was they were looking for and are smashing their targets wherever that may be!
What we would like to know is how your 2019 was with Elemental Fitness and the EKA? Did you hit targets or smash them? Have you surprised yourself with surpassing limits? From our side, 2019 has been awesome.
We now have a team EKA mailing list informing team members of events, fight clubs, tournaments and prep work specific to team EKA in 2020. All members who have opted in for this during their enrolment with the club are already on it if anyone is unsure or wants to be added to receive this information to email us direct at [email protected]
Catch up on some interesting topics among other things our staff and clients have written about.
Want some home workouts to do that will push you more than any simple body weighted routine? Then this blog on resistance band workouts at home should help
Are supplements needed for training are they bad, good or pointless check this blog out to understand more.

What do you consider the best weighted exercise? Well new PT Chris says it's the deadlift. Read ahead to find out why.
Discounts for block bookings, direct debits and claim back VAT through a business!
If you are interested in getting more discount from block bookings become a member of the EKA to earn up to 20% off!